Taking the Japan shore excursions, Mount Fuji is one of the must-visiting places. The Hakone trip brings you to the ancient Shrine, have a walk along the Hakone Ropeway to visit the Owaku volcanic valley with the special black eggs. Standing by the Lake Ashi, all the beauty of Mount Fuji will be caught in your eyes.
A day of memorable highlights with a stop first in the Hakone Shrine stands at the foot of Mount Hakone hidden in the dense forest, but are well advertised by its giant gates, one splendor stands in the lake and two others you can see when walking over the main street of Moto-Hakone. The shrine is beautiful throughout the year, and is particularly breathtaking when shrouded in mist with a path leads from the torii gate in Lake Ashi up a series of steps sparkling by colorful lanterns peacefully along the forest to the main building.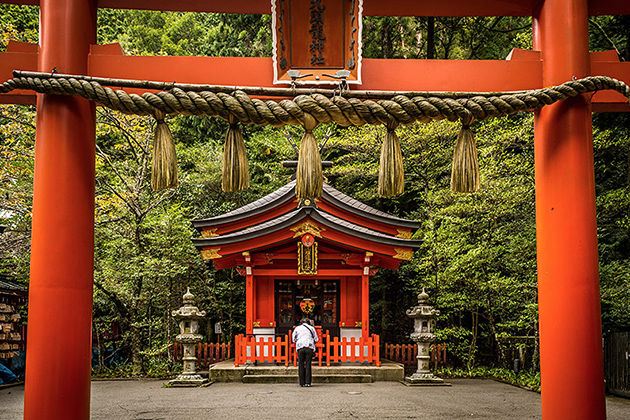 Take about ten minutes along the Hakone Ropeway head to Owaku valley, a volcanic valley with active sulfur vents and hot springs, famous with its scenic views, volcanic activity, and especially, Kuro Tamago, the black egg hard-boiled in the hot springs. The boiled eggs turn black and smell slightly sulfuric, eating one is said to add seven years to your life.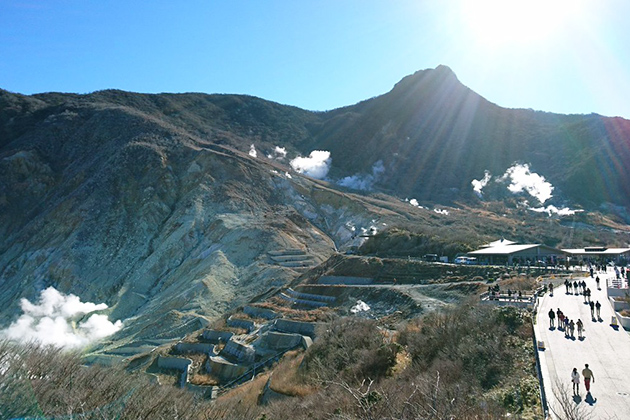 For the more adventurous, a hiking trail leads to Lake Ashinoko. The hike takes about 2 hours one way and can be rocky or slippery as well as quite windy, you will surely need hiking shoes and rain gear. Worth it, when you take a cruise on the Viking boat, the views of the lake are breathtaking with the combination of the turquoise water beside the majestic Mount Fuji under some flying idyllic little clouds.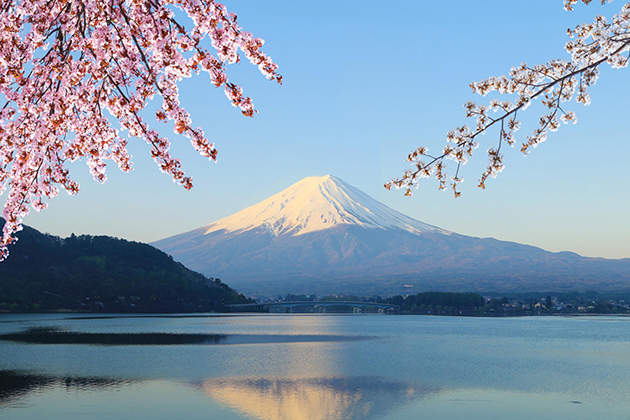 After the cruise, you will visit the gate, checkpoint and higher-level guard house that had been used during the feudal Edo Period between Tokyo and Kyoto – the Hakone Sekisho. The Exhibition Hall provides basic information using mannequins, some furnishings, and arms to tell the story of what it was like at the checkpoint which has the rule "no incoming guns, no outgoing woman". You can also enjoy the peaceful atmosphere by strolling the tree-lined trail between rows of pines that were hundreds of years old, the same trees that lords and peasants saw in feudal times. Complete the tour with return transport to Shimizu Port for your next shore excursions.