A half-day adventure starts by picked up in the Koh Samui port on a long-tail boat carries you to the base site. In there, you pick up your sea walking equipment and get an orientation to prepare for your step into the water. A custom-made helmet keeps your head dry and feeds you a constant air supply during the walk, letting you treat the depths as just another place for a stroll.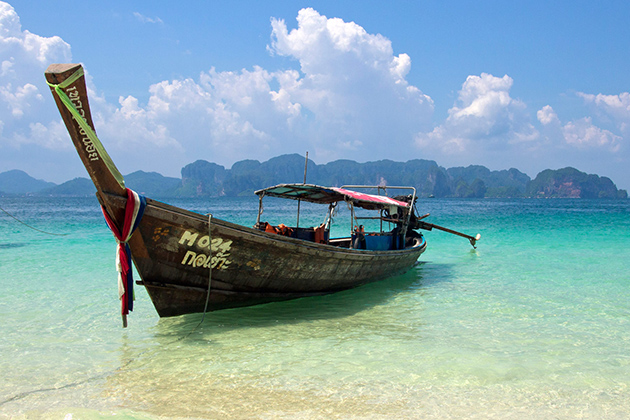 Sea-Walking is the safest underwater sport around and it suits everyone. This is a unique and safe activity under the water. Enjoy a wonderful walk under the water, get an up-close look at the fish and corals who thrive among the reefs, lit by the vivid light that filters through the clear blue waters.
Even if you aren't a swimmer, there is no problem you can face, just breath and walk, sort of like walking on the moon with fishes around, this experience brings you face-to-face with the lively world beneath the waves.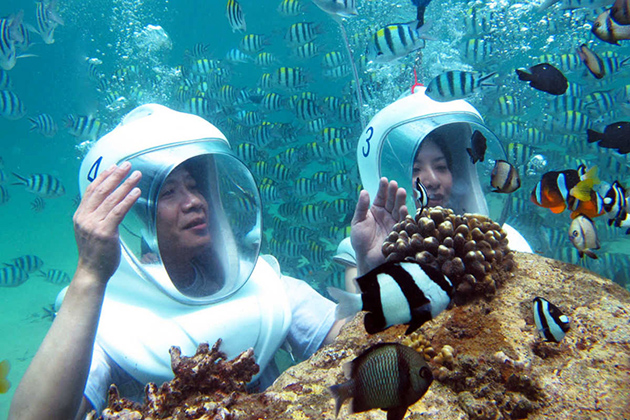 If you are a swimmer, you have the chance to go snorkeling in clear calm seas and experience a fantastic variety of underwater life. If you are lucky you will get to see one of the turtles that helped give Koh Tao's name – Turtle Island.
Your shore excursion continues by a return back to Koh Samui port for next departure. Trip ends.