Kyoto is an old-fashioned but incredible land for anyone interested in Japanese culture and history. This ultimate Kyoto shore excursion covers all worth-visit attractions from Fushimi Inari Taisha Shrine, Nijo Castle, and Kinkakuji Temple to Arashiyama Bamboo Forest. Discover the essence of Japan little by little.
Tour Code:
Duration: 9 hours
Start/End: Osaka port/Osaka port
Highlights: Fushimi Inari Taisha Shrine, Nijo-jo Castle, Kinkakuji Temple, Arashiyama Bamboo Grove (Bamboo Forest, Togetsu-Kyo Bridge)
Tour Customizable: Absolutely! (Tell us your specific requirements in the inquiry form)
Tour Categories: Kyoto shore excursions
Full Itinerary
Inclusion & Exclusion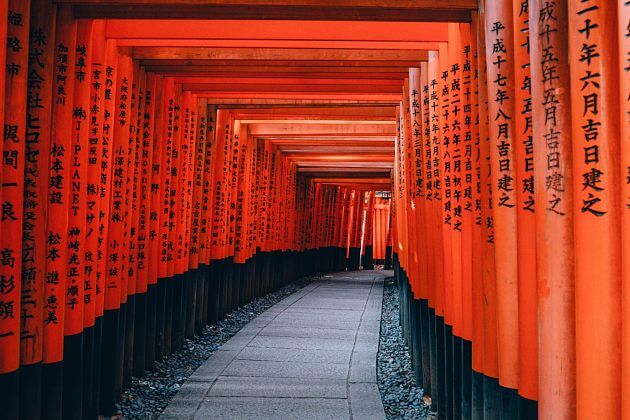 Your trip starts with being picked up from port and then they transfer you to Fushimi Inari Taisha Shrine – one of the most symbolized sites in Kyoto. The shrine attracts visitors by being home to thousands of vermilion torii gates lining up a trail leading to the scared forest next to Mount Inari. The shrine' gate and main hall are also impressive sights with an important spiritual meaning dedicated to the resident deity.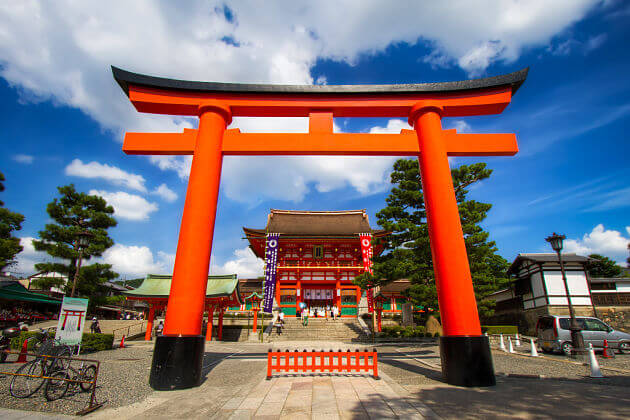 Then, head to the next highlight, Nijo-jo Castle. Serving as the residence of the first shogun in Edo period, the castle lands on a large space with a magnificent gate leading to the inner ground. The castle park is spectacular all year round with cherry blossoms in spring, green trees in summer, plums, and maples in autumn, and a little perfect white snow in winter.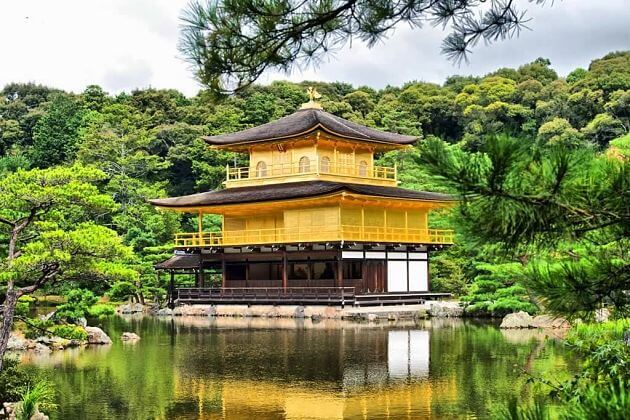 Reach the next attraction, Kinkakuji Temple. Also having the name of Golden Pavilion, this temple has two top floors covered in gold leaf, making a sparkling appearance. Lying next to a large pond, Kinkakuji Temple stands out of the green background with extravagant Kitayama culture revealed in its impressive architecture.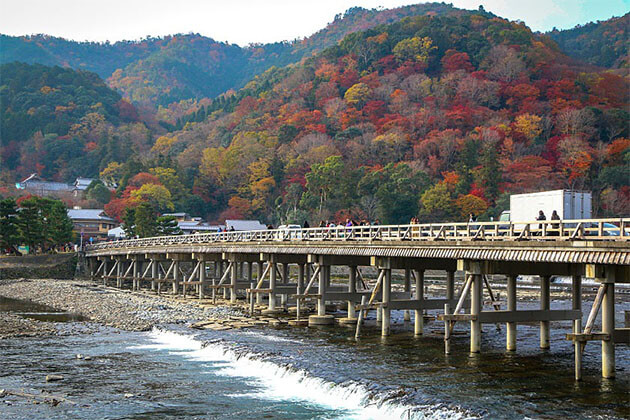 The trip will complete with a visit to Arashiyama Bamboo Grove. Soak in the endless green space created by thousands of bamboo trees covering your eyes. There is a scenic trail in the middle of the forest that provides the way to have a walk and feel the peaceful atmosphere like getting lost in another world. Then, leaving the bamboo forest behind to drive through Togetsukyo Bridge. Dating back to over 400 years, this wooden bridge spans the Katsura River with the background of Arashiyama Mountain. The view is breathtaking, especially in autumn. The trip finishes with a return back to port for your next departure.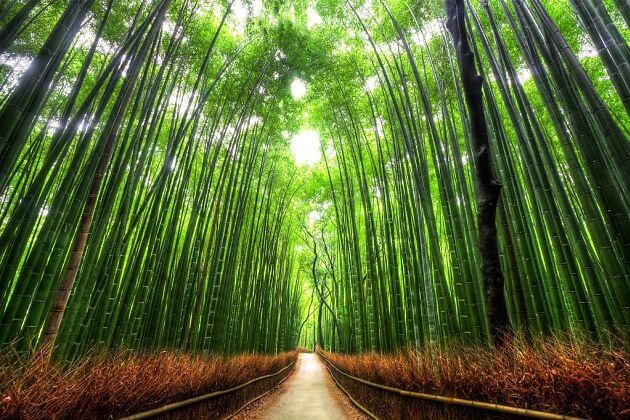 What's included?
English-Speaking-Guide (licensed)
Chartered car/coach including high-way and parking fee
Entrance: Nijo-jo Castle, Kinkakuji Temple
What's included?
Meals & Drinks
Tips for Guide and Driver