Explore an extensive collection of cannons in Huli Hill Fort. Enjoy an impressive display of worship at Nanputuo Temple, and climb up the hill to take in the panoramic enchanting views of Xiamen at the peak. Learn about the classic Tea Ceremony at the Ring Road. This half-day Xiamen shore excursion is truly an experience not to be missed!
Your private driver and guide will pick you up from Xiamen port. Start your trip with a visit to Nanputuo Temple, also known as South Putuo Tempe. Nestled at the foot of Wulaofeng, the temple sits on a vast complex with an impressive display of Buddhist statues and sculptures. If you feel adventurous, hike up the hill behind Nanputuo to enjoy a breathtaking panoramic view of Xiamen at the summit.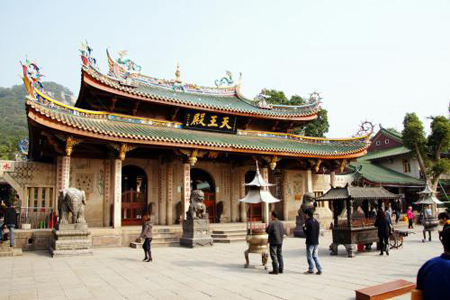 Continue heading to Huli Hill Fort (Hulishan Paotai). See the world's largest cannon – a German-made coastal defense gun – among many old cannons ranging in age from ancient days to World War II on display. Enjoy a beautiful view of the ocean from the fort, about 25m above sea level.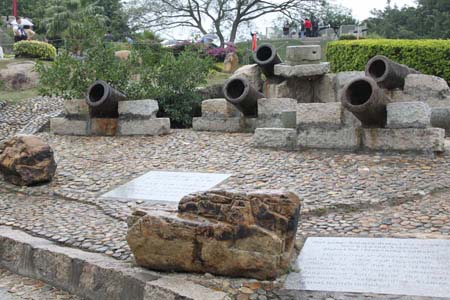 Complete the tour with a stop at the Ring Road where you'll experience an authentic Tea Ceremony. Learn about this refined traditional art of drinking tea, which has been practiced for generations. Afterward, you'll be sent back to the port for your cruise departure. Trip ends.