Nha Trang Shore Excursions & Day Tours for Cruise Ship Passengers
Nha Trang is a coastal city in central Vietnam. In this place, you can enjoy the temperate climate and convenient transportation. The city is also the center of politics, commerce, culture and tourism in the Khanh Hoa province. With favorable natural conditions in terms of location, landscape, and climate, along with a rich culture, Nha Trang is one of the most famous tourist destinations in Vietnam. There are various attractions to see in Nha Trang shore excursions.
Stunning white-sand beaches with blue sea
Offshore islands with magical coral ecosystems
Many beautiful islands nearrby including Chong Island and Doc Let Island
The ancient Cham temple complex with the unique architecture
Long Son Pagoda is famous for the giant-sized Buddha statue
Mud Baths & Hot Springs
We offer the best Nha Trang shore excursions for cruise ship passengers from Cau Da port, Nha Trang. Please contact us to get the best day trips or tailor-make a unique Nha Trang day tour. We will absolutely show you the best Nha Trang shore excursion ever!
Nha Trang Shore Excursions
At 1'500 meter above sea level, Chappi Mountains Arabica Coffee is grown and preserved by ethnic minorities. The quality of Chappi Mountains Arabica Coffee is unique and following international standards, managed and produced by Swiss. This selected and hand-picked coffee will give you the opportunity to experience a cup of certified coffee (Special Product from Dalat, One Commune One Product (OCOP), Specialty Coffee Association (SCA), other) with a natural and delicious aroma.
Duration: 3 hours
Pick-up/Drop-off: From the port
Highlights: Central Highlands of Vietnam, coffee farming, harvesting, making your own coffee
Tour Customizable: Absolutely! (Tell us your specific requirements in the inquiry form)
---
Things to Do & See in Nha Trang Shore Excursions
Being well known for its beaches and scuba diving, Nha Trang is widely considered as one of the world's most beautiful bay. Nha Trang's economy relies largely on tourism which makes this city is definitely a friendly city for tourists especially international visitors. Tourists will want to lengthen and lengthen their Nha Trang shore excursions as long as possible because of a wide range of activities and attractions with mild temperatures all year round.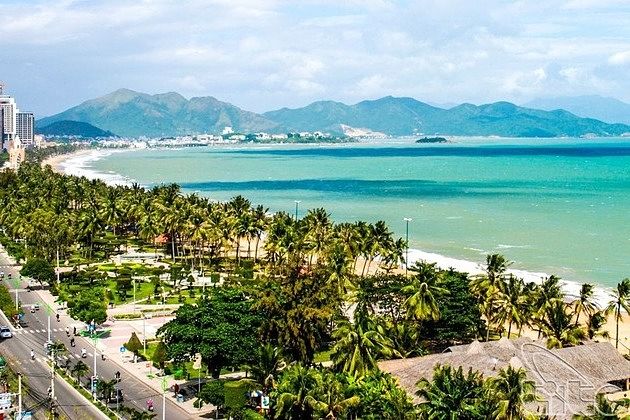 Crystal beaches with fine and clean sand; several with amusement and water parks in the city and on islands off the coast; various islands with their own unique features; a variety of activities such as island hopping, scuba diving and water sports or the fresh delicious local cuisine which of them make you want to try first? Of course, you are free to try them all if you have enough time. So, there is no reason while you go to the Vietnam shore excursions and do not stop in this beautiful beaches of this city. Before you decide whether Nha Trang will be one of your destinations for your shore excursions or not, a list of things-to-do-and-see in Nha Trang is listed below as the reference for tourists' final decision.
Explore the Religious City of Nha Trang
Vietnamese are free to choose whatever religions they want to follow, so it is totally normal when there are various religions in a small region. There is no way easier for tourists to understand thoroughly what religions the local people are following except go directly to those destinations. Various places for different religions are highly recommended such as Ponagar Temple, Long Son Pagoda, Nha Trang Cathedral and so on. It will be very interesting if you spend all day long to visit all those destinations. Imagine you are delving yourself into a Christian atmosphere in Nha Trang Cathedral, for example, a few minutes later, you can immediately immerse yourself in Buddhism culture! All these cultural spots are normally very cheap or even free for the entrance fee, the only things that international tourists have to notice are the clothes.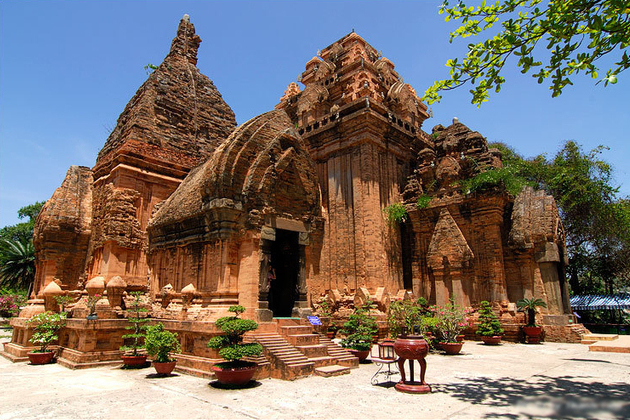 If you wear irregular clothing like shorts, you will be not allowed to enter the ceremony areas of the Nha Trang Cathedral, for example, some places such as Long Son Pagoda, however, will let you borrow long robes to put over their clothes before going in the worship places. By the way, tourists should wear polite clothes when coming to these religious destinations as a way of showing your respect for other cultures. You have to go such a long way to this religious city, there is no reason for not explore every single religion in Nha Trang to color your Nha Trang shore excursions from Cau Da port.
Indulge Yourself in the Mud Baths & Hot Springs
Besides being famous for various extraordinary beaches, Nha Trang also has a wide range of mud baths and hot springs for tourists to relax. They are such the perfect choices especially for those who get used to with the crystal clear water after a long time traveling in the cruise ship and want to indulge themselves after a long day of the tour. So the Thap Ba hot springs center is definitely their heaven. You have everything you need in this heaven, from normal things such as swimming pool to amazing things like mud-baths, herbal-bath, Jacuzzi, waterfall and sauna.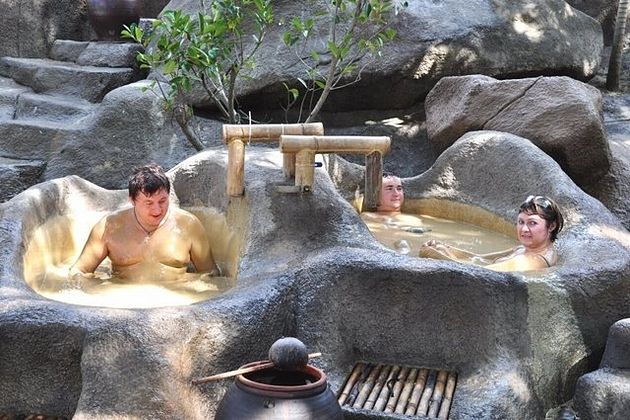 When coming here, you can not only rejuvenate but also get benefits from these natural hot mineral springs and mineral mud like remove dead skin cells, supply minerals to the body or soothe fatigued muscles. What a wonderful deal! This hot spring center is located behind the Po Nagar Cham Towers, so you can think about visiting this destination also on your Nha Trang day trips from Cau Da port.
Experience the Rural Life of the Locals
Besides visiting all the famous attractions to explore the beauty of a region, you also want to discover the lifestyle of these local people to find out the differences between you and them. So a day trip to the outskirt of Nha Trang is definitely what you need in your Nha Trang shore excursions. After the cruise ship berths at the Cau Da port, you can start your Nha Trang on-land day tours.
Go for a walk, ride a bike or simply go by car are some ways for you to travel to this countryside. You can see how the hard-working farmers work on the endless field, discover some ancient pagodas that even the local people do not know its origins or an old small school where lovely students are studying from the Vietnamese alphabet. Your Nha Trang shore excursions will not only a vacation to relax but it is also a chance for you to travel forms a young man – the more you go, the more you know.
Lose Yourself in the Local Market
The local markets in Nha Trang will definitely please your passion for shopping from necessary things in daily life to souvenirs, food, fruits with a very cheap price. Just go for a walk around the markets and you will find out that your basket is heavier while your wallet is lighter because of a variety of products. Dam market (Cho Dam) is the most attractive one for tourists because it is the largest one with the most famous local specialties of Nha Trang – dried seafood section as well as various seasonal fruits in the tropical climate. Attracting various foreigners make the price in here is a litter bit higher than other markets which can become your challenges to improve your bargaining skills.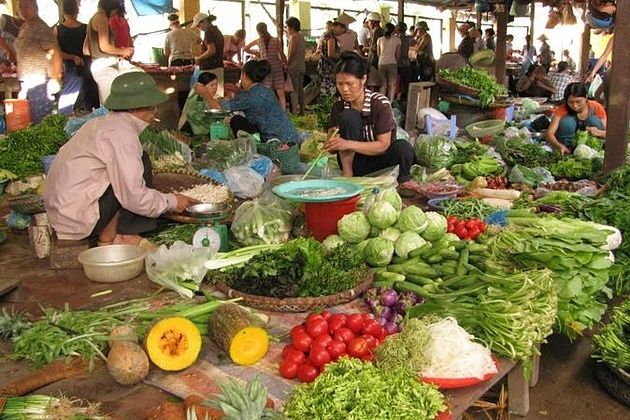 A representation for a different style of the market from Cho Dam is Vinh Hai market. This market is smaller and not a tourist market which will offer you the real authentic stuff, for a much cheaper price and you do not need to worry about fake branded items. Those are some markets are suggested, tourists can simply go to the nearest local markets to explore them. You can consider about riding by cyclo – the three-wheel bicycle for a ride to visit all the markets to find out which one is your favorite. Or if you know what markets you like most, you can tailor-make your own Nha Trang shore excursions from Cau Da port to make it easy for you to go there to take time.
Explode Your Summer by Outdoor Activities
Visit various destinations to let you know the majesty of nature, dig yourself into the crystal water or hot springs or mud baths to help you relax after a long day, but if you want to have fun and color your summer, do not miss various outdoor activities in your Nha Trang shore excursions from Cau Da port.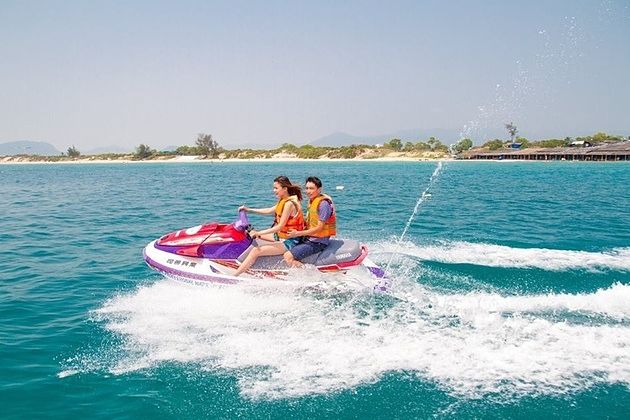 Watersports, scuba diving or snorkeling and many more activities will surprise you. Just have activities you cannot think about, do not have activities you cannot find in this beautiful city. Scuba diving is highly recommended because this is a wonderful chance for tourists to dive into vast expanses of beautiful reef under the Hon Mun Marine Protected Area and explore diverse colorful marine life such as seahorses or frogfish. Even though the water is quite shallow make it become an excellent location especially for beginners to learn diving, a good dive guide is suggested for your safety as well as to save your times in finding the best areas for macro life.