Sakata Shore Excursions, Day Tours & Trips for Cruise Ship Passengers
Serve as an important stop between Hokkaido and Osaka in the coastal shipping route, Sakata had a developed trade, especially in rice planting industry with high quality. Thanks to the power and influence of Honma family who dominated the trading activities in the region, this city is home to various lavish buildings that become the tourist highlights nowadays in most Sakata shore excursions.
Along with these splendid buildings are many other attractions that you explore in Sakata shore excursions such as the Honma Museum of Art, of course, belonged to Honma Family, Sankyo Warehouse that used to store rice after they are harvested from the paddy fields and before delivered to sell in the markets, Ken Domon Museum where exhibits the works of local photographers, and Kamo Aquarium famous for displaying a collection of jellyfish.
Asia Shore Excursions delivers various choices for Sakata shore excursions, day tours & trips for cruise ship passengers docking at Sakata port, Japan to visit the city's highlights and nearby attractions. If you want to tailor-make a Sakata shore excursion, please contact us and let our experts help you.
Duration: 6,5 hours
Pick-up/Drop-off: From the Port
Highlights: Zuishinmon Gate - Mount Haguro
Tour Customizable: Absolutely! (Tell us your specific requirements in the inquiry form)
Duration: 5 hours
Pick-up/Drop-off: Sakata port/Sakata port
Highlights: Hiyoriyama Park, Kaikoji Temple, Sanno Club, Honma Residence, Sankyo Warehouse, Hatsumago Sake Brewery
Tour Customizable: Absolutely! (Tell us your specific requirements in the inquiry form)
Tour Category: Sakata shore excursions
---
Things to Do & See in Sakata Shore Excursions
Sakata is not a famous city in Japan like Tokyo, Osaka or Tokyo. Modestly hides in the Western seaside of Japan, this city is home to countless traditional and cultural values revealed in various attractions for tourists to discover little by little. Sakata shore excursions are highlighted by amazing food and ancient buildings, especially those belonging to Honma clan – a wealthy local merchant family. Below are top things to do and see in Sakata.
Hiyoriyama Park
Lying in an artificial hill with the height of 56 meters above sea level, Hiyoriyama Park provides a panoramic view over the city and the blue Pacific Ocean along the coastline, especially, on clear days, even Matsushima Bay can be seen. Hopping on Sakata shore excursions during the time from mid to late April, the park is one of the best spots for viewing cherry blossoms in Ishinomaki with more than 400 cherry trees planted surrounding.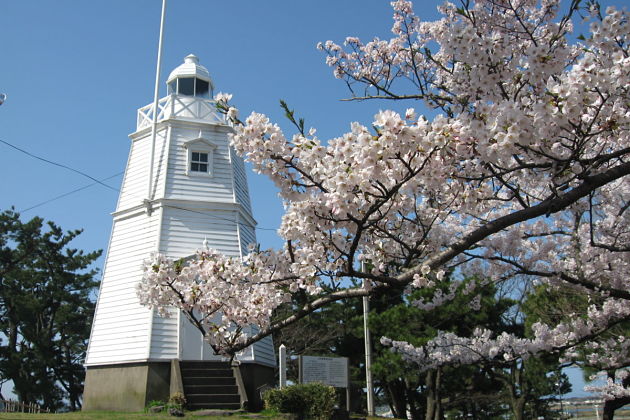 Sanno Club
Designed by one of the most famous architects in the region who also has many remarkable works, Sanno Club was formerly a high-class restaurant until being forced to close during the wartime. Reopened serving as a cultural site instead of continuing to be a restaurant, Sanno Club is an interesting attraction in Sakata shore excursions to get a glimpse of the unique culture and history of this seaside town. Enjoy your free time in the club and its azalea garden, teahouse, and Geisha house.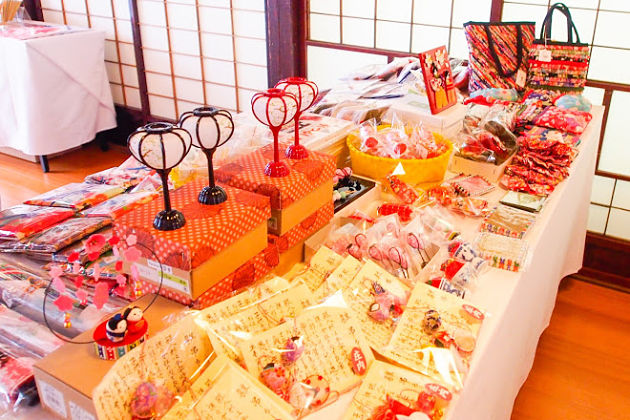 Kaikoji Temple
Mention about dead bodies, people usually consider it's a bad thing bringing afflictions. However, in Kaikoji Temple, the dead bodies of Buddhist monks are the most sacred things that represent for living Buddha. In the past when villagers were suffered from calamities, many monks fasted to death to pray for people's salvation. They believed that only their sins would be carried away and ready to welcome spiritual awakening.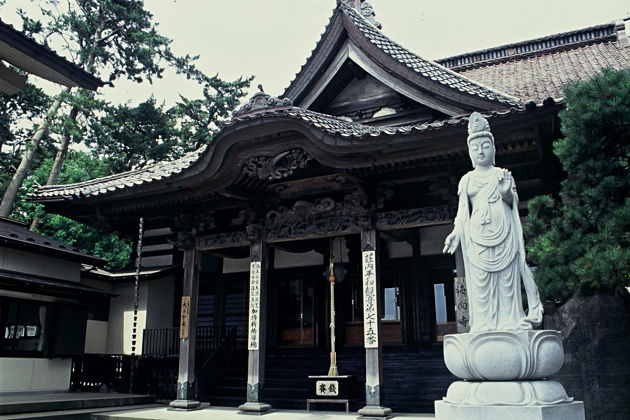 Honma Residence
Honma is the wealthy merchant business family who played the most important role in developing the town. Any Sakata shore excursion cannot miss a visit to Honma Residence which is the grand old house of Honma family. Enjoy a stroll along the residence while admiring the Edo Period architecture style revealed in ancient tatami rooms, wooden houses, kitchens, and many other buildings.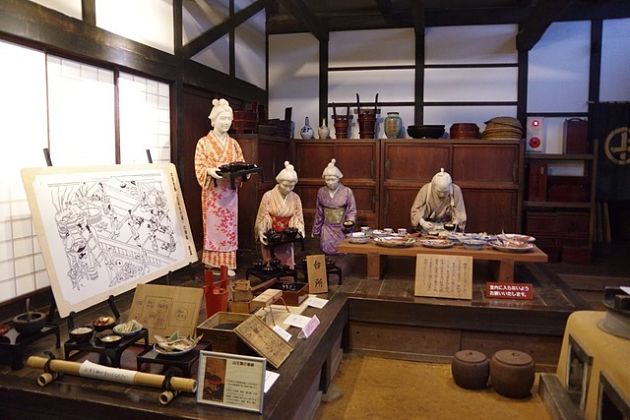 Honma Museum of Art
Also belonged to Honma Family, the Honma Museum of Art is one of the main attractions in Sakata shore excursions which offers the chance to learn about the history and old culture of this seaside town. The site consists of a Japanese garden lying nearby the art museum and a grand ancient villa designed in traditional Edo style. The museum was built in a modern way but exhibits historical artifacts and valuable dolls. Moreover, many temporary exhibitions are held and commonly changed every few months.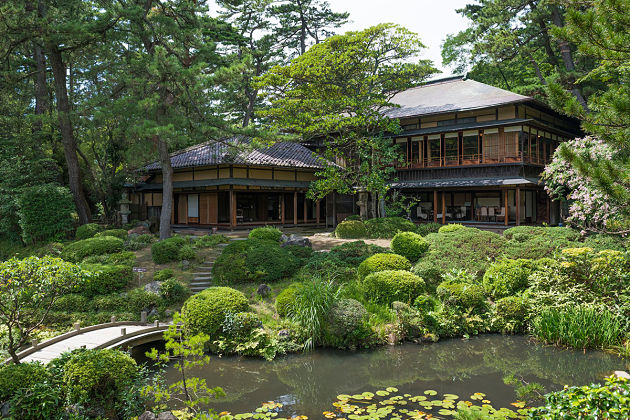 Sankyo Warehouses
Sakata is well-known for its scrumptious rice that there is nowhere else in the world you can find. Due to this feature, in the past, there were a collection of warehouses to contain rice inside after being harvested by farmers and before being consumed in the market. Nowadays, these warehouses serve as the main attraction in the city for tourists coming to witness the picturesque grounds and pick up some idyllic souvenirs and local goods in the boutique nearby.