Kochi Japan Shore Excursions, Day Tours & Trips for Cruise Passengers
Kochi is the capital of Kochi prefecture as well as the political, cultural and trading center of the prefecture. This small and friendly city with a casual atmosphere boasts many attractions of interest to travelers. From well-preserved, original hilltop castles from the feudal period mark Kochi's downtown, serenity temples to picturesque beaches or even touristy specialties. Kochi Japan shore excursions offer various options for travelers to visit highlights of the city:
Kochi Castle – the iconic landmark of the city
Iya Kazurabashi Valley & Bridge – the God-blessed natural scenery
Chikurin-ji Temple – An ancient temple with traditional Japanese architecture
Katsurahama Beach – the most beautiful beach along the coastline
Makino Botanical Garden
Check out our sample Kochi Japan shore excursions. Departure time, tour duration, and tour itinerary are up to you. Whether you choose a ready Kochi shore excursion or ask us to tailor-make your tour. Asia Shore Excursions is more than happy to provide you with the best travel service.
---
Things to Do & See in Kochi Japan Shore Excursions
Kochi is a beautiful city located on the southern side of Japan. Blessed with magnificent nature and enriched culture, Kochi Japan shore excursions worth a visit to explore the highlights of the city and areas nearby from a shining sun, gentle river, thick green forests to splendor castles, temples, and museums. Below are the top things to do and see in Kochi Japan.
Kochi Castle
The first-ever attraction to visit in Kochi Japan shore excursions is Kochi Castle. This iconic structure of the city is one of twelve castles which still survived after various disasters including fire, earthquakes, wars, and so on. Built from over 400 years and formerly served as important cultural properties, nowadays, Kochi Castle is home to local treasures and historical artifacts.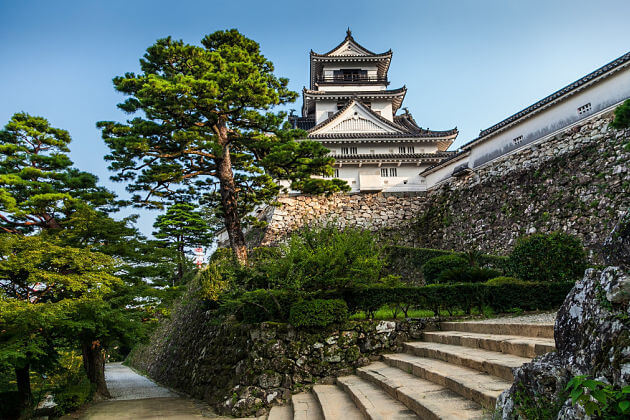 Iya Kazurabashi Bridge
Inside the beautiful Iya Valley, there is a splendid half natural-born, a half man-made structure, Iya Kazurabashi Bridge. In the past, the suspension bridges were the only way to cross the river flowing through the valley. The bridges are so ancient that no one knows clearly about its history, they only know that just threes of thirteen bridges still survive till now after numerous challenges. These bridges are made of mountain vines with the length of 45 meters providing a fantastic panoramic view across the Iya Valley with stone cliffs and green-covered mountain. Iya Kazurabashi Bridge, the largest and most famous one, cannot be missed from any Kochi Japan shore excursion.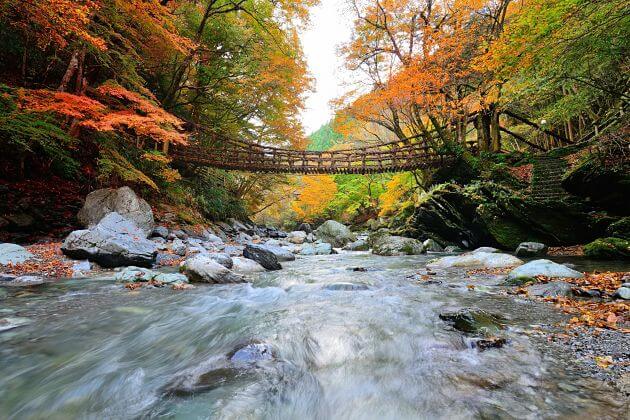 Chikurin-ji Temple
Including in Shikoku's 88 Temple Pilgrimage, Chikurinji Temple is one of the highlight attractions in Kochi Japan shore excursions where visitors coming to enjoy the spacious and verdant grounds, especially shining in spring and fall. The star of the temple is the five-storied scarlet pagoda formerly being a scholarly institution and also a place for Buddhist followers gathering in many important events. Have to note that to enter the main hall, visitors have to pay for a small fee.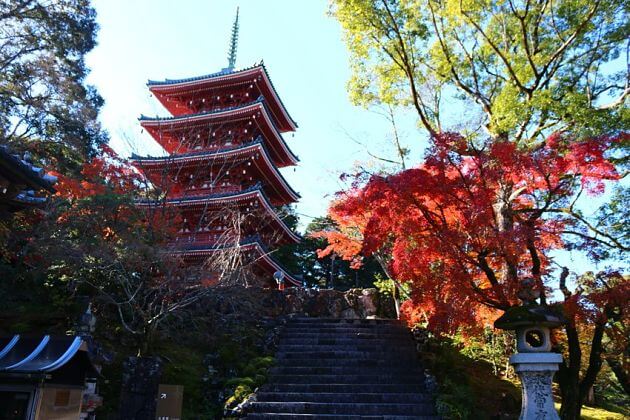 Katsurahama Beach
Despite having a long coastline, Kochi Prefecture has the most beautiful beach named Katsurahama Beach. The beach is specialized in not a place to swimming but to enjoy the peaceful scenery combined of blue sea water and clear sky. Moreover, standing on the beach is a statue of Sakamoto Ryoma, a famous architect of modern Japan who has an important role in bringing an end to Japan's feudalism period in the past. They also built Sakamoto Ryoma Memorial Museum nearby for visitors to get a glimpse of his life and contribute.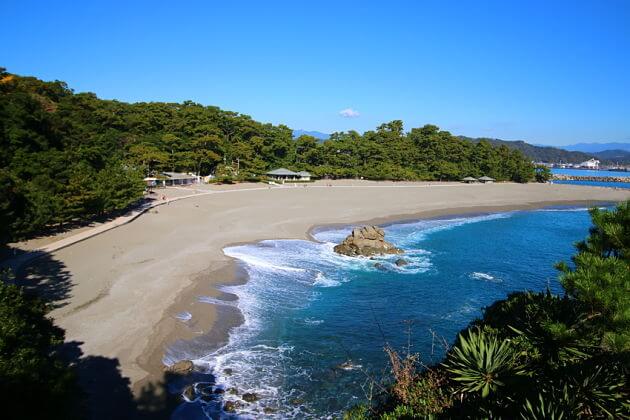 Sakamoto Ryoma Memorial Museum
As said above, Sakamoto Ryoma Memorial Museum lands on Katsurahama Beach attracting visitors by the statue of Sakamoto Ryoma to have a hand-shake. The museum is home to an exhibition of his precious documents and handwritten letters. Get a glimpse of his working life by watching videos.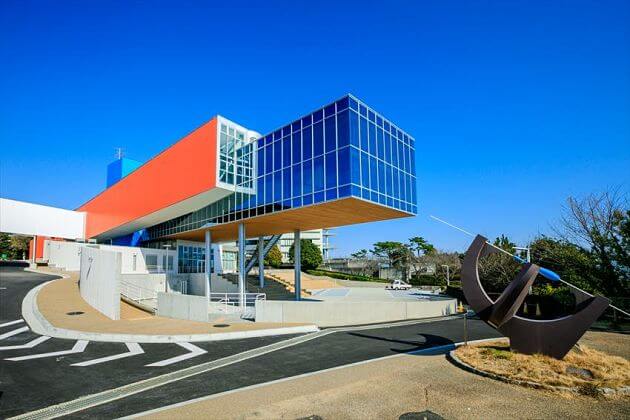 Makino Botanical Garden
Named as the famous pioneer botanist Dr. Tomitaro Makino, Makino Botanical Garden is a wonderful attraction to visit in Kochi Japan shore excursions. Served as one of the most comprehensive botanical garden in entire Japan, the garden is home to a collection of different seasonal and tropical plants growing together inside a greenhouse. Come to see and learn about the little lush green pocket of Kochi Prefecture and witness the exhibition revealing Makoni's hand-drawn figures of plants and works.