Top Hanoi Shore Excursions, Day Trips & Tours for Cruise Ship Passengers
See the best of Hanoi with our Hanoi shore excursions for cruise passengers from Ha Long or Hai Phong port (Hon Dau port). We offer a variety of choices for Hanoi day trips, tours, and shore excursions for travel lovers from all around the world. All of our Hanoi excursions will provide you with a private, flexible, and unique experience.
With a history dating back over a thousand years, the capital of Viet Nam, Hanoi, offers many iconic attractions, such as Hoan Kiem Lake, Old Quarter, Ho Chi Minh Mausoleum, Temple of Literature, One Pillar Pagoda, Museum of Ethnology, French colonial buildings, Hoa Lo Prison, Saint Joseph's Cathedral, Perfume Pagoda and many more.
We offer a variety of choices for Hanoi day trips and shore excursions for cruise passengers docking at any ports in Northern Vietnam. Please select from our top-selling Hanoi shore excursions or contact us for your tailor-make Hanoi itinerary.
Duration: 1 day
Pick-up/Drop-off: Halong Bay (or Hai Phong) port/Halong Bay (or Hai Phong) port
Highlights: Fine Art Museum, the Temple of Literature, Nguyen Art Gallery
Tour Customizable: Absolutely! (Tell us your specific requirements in the inquiry form)
---
Things to Do & See in Hanoi Day Tours from Cruise Ship
The capital of Vietnam includes several iconic attractions such as One Pillar Pagoda, Vietnam Military History Museum, Hanoi Opera House, Hanoi Old Quarter, Temple of Literature, Hoan Kiem Lake, Hoa Lo Prison, and so on. Soak in the serene but bustling atmosphere of the city, lost in Dong Xuan market with lines after lines of souvenir and handicraft shops, food stalls, clothes stores. Asia Shore Excursions would like to recommend some attractions to see and activities to do in Hanoi shore excursions.
Hanoi Old Quarter
Due to over 1000 years being the capital of this country, Hanoi shore excursions have a plenty of things to do and explore, especially French-colonial architecture buildings with a long history in the Old Quarter. Located in the hustling Hoan Kiem district, the Old Quarter is one of the most popular attractions of the city.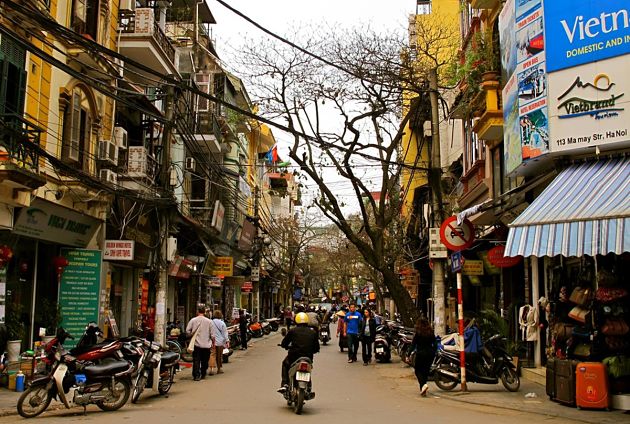 Lost in the bustling streets, admire the ancient colonial architecture style, old temples, and pagodas the Old Quarter located in the heart of the city. The special fact that can surprise you is these streets have all the names according to their original businesses dating back over 1000 years ago. Now all the streets changed partly over time, some have transformed into a plenty of modern commodities and services, however, most of them still maintain their ancient values. Available on the Hanoi day tour from cruise ship:
https://www.shoreexcursions.asia/explore-capital-hanoi-1-day/
Temple of Literature
Van Mieu – The Temple of Literature is one of the most famous attractions that almost all visitors coming to Hanoi have to visit. It was originally built nearly 1000 years ago dedicated to Confucius, scholars, and sages. There are various ancient sites including the Well of Heaven Clarity, Turtle Steles, Pavilion of the constellation, courtyards, passageways and a late of literature. Admire the classical architecture that featured in Ly and Tran Dynasty where thousands of doctors had graduated.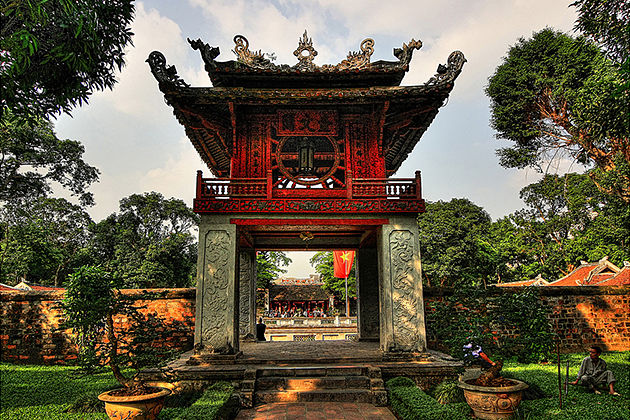 Two of five courtyards have beautifully landscaped gardens, the third is home to the Well of Heaven Clarity while the fourth one has the name Sage Courtyard with the statue of Confucius and a ceremony house. The last one locates a huge bell and drum that are the traditional symbol of Vietnam. Available on the Hanoi shore excursion:
https://www.shoreexcursions.asia/hanoi-orientation-traditional-villages-1-day/
Vietnam Museum of Ethnology
Just 8 kilometers away from the city center, Vietnam Museum of Ethnology is the huge exhibition showing the features and characteristics of 54 ethnic minorities in the whole country. The museum is home to more than 15 000 artifacts and priceless antiques that reveal the tradition, culture, lifestyle and religious rituals of ethnic groups. Hop on a trip to Vietnam to explore every ethnic minority such as Viet, Muong, Tay, Thai, H'mong, Khmer, Hoa…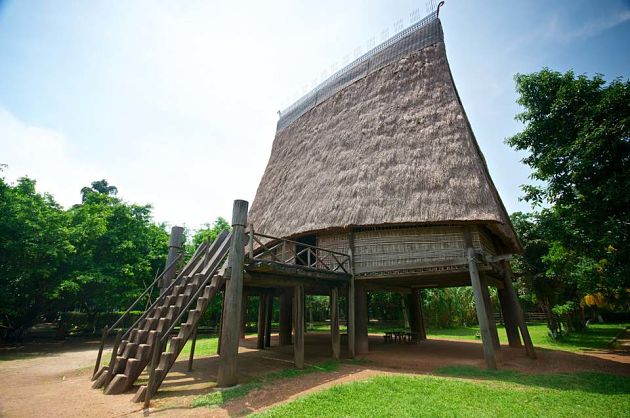 The outdoor exhibition is a model of Vietnamese houses with featured architectural styles surrounded by peaceful landscapes and serene gardens. Moreover, there are also traditional shows such as Water Puppet Theatre and especially calligraphy art – the ancient writing style of Vietnam. Admire a plenty of priceless artifacts on display including clothes, jewelry, and items relating to weddings, funeral ceremonies, and other religious rituals of 54 ethnic groups to get a glimpse of their history, customs, and cultural identity. For anyone who loves to discover the rich culture of this country, Vietnam Museum of Ethnology is a must-visiting place in
Vietnam shore excursions
. Available on the Hanoi day tours for cruise passengers:
https://www.shoreexcursions.asia/halong-bay-cruise-hanoi-capital-2-days/
Hoa Lo Prison
Hoa Lo Prison is an essential spot in any Hanoi shore trip with those who want to have a deep look at the Vietnam War. The prison served as a place for French colonists to keep Vietnamese political prisoners during the War. With huge-scale camp, the prison can keep about 450 prisoners and then increase up to 2000 people.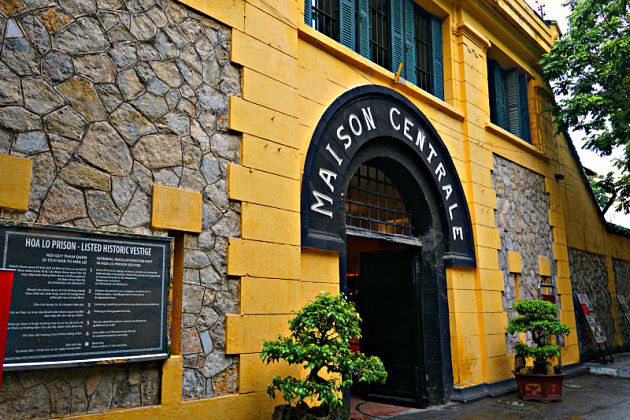 The prison also has another name "Hanoi Hilton" due to keeping the downed US pilots who ironically called it the Hanoi Hilton. It had the name of Maison Centrale during the rule of French colonial because almost all parts of the prison were destroyed in 1997 to make way for the Hanoi Central Tower building. The museum created on the basis of the old prison shows a lot of tools for torturing and other horrifying instruments solitary confinement cells dating from the French-colonial period. Available in this Hanoi shore excursion: 
https://www.shoreexcursions.asia/explore-capital-hanoi-1-day/
Dong Ngac Cultural Village
Just 10 kilometers far from the center of Hanoi, landing on the bank of Red River, Dong Ngac Village provides hands-on experiences to explore the well-preserved traces of the past that splits out of the bustling lifestyle brought by the capital of Vietnam. Well-known for being the land of high-ranking mandarins during the feudal period in Vietnam, this famous village offers you to get a glimpse of the traditions and customs of old Vietnam.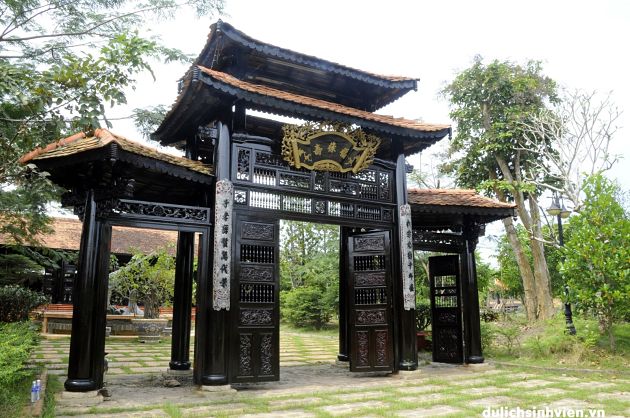 More than this, Dong Ngac Cultural Village also has a variety of communal houses where the most important events of the village have occurred. These houses provide a huge number of ancient relics that have the age of hundreds of years including a set of old paintings from Le Dynasty (15th – 18th century) which reveal the bumper harvests and daily life of locals. Available on Hanoi day trip from cruise ship:
https://www.shoreexcursions.asia/explore-dong-ngac-cultural-village-1-day-2/