Vietnam Shore Excursions, Day Tours & Trips for Cruise Ship Passengers
Xin Chao! Welcome to Vietnam
Locate in the eastern Peninsula of Indochina, Vietnam borders China in the north, Laos, and Cambodia in the west, the Gulf of Thailand in the southwest and the East Sea in the east and the south. Most visitors to Vietnam would fall in love with the beauty of nature, rich culture, and history, the graceful beauty of the women in Non La… Don't be too shocked with the hustling and bustling streets as well as the simple life of friendly local people. Best cruise destinations to visit in Vietnam shore excursions are:
Ho Chi Minh City – Saigon from Phu My port
Halong Bay – World Wonder from Cai Lan port
Da Nang from Chan May or Tien Sa port
Hoi An from Chan May or Tien Sa port
Hue Ancient Capital from Chan May port
Nha Trang Beach City from Cau Da Nha Trang port
Shore Excursions Asia operates a variety of private Vietnam tours for cruise ship passengers at all ports of Vietnam. Check out our recommended Vietnam shore excursions, if you do not find any suitable itinerary, please contact our Vietnam travel experts. We will help you tailor a unique shore excursion to Vietnam that is exclusively for you.
---
Top-picked Destinations for Vietnam Shore Excursions
Halong Bay
Explore the enchanting Halong Bay on a must-see Vietnam shore excursion. Halong Bay day tours unveil a myriad of captivating grottos and caves, such as Heaven Cave, Incense Burner Islet, and Amazing Cave. Immerse yourself in the beauty of these natural wonders by kayaking through the bay, offering a unique perspective and showcasing stunning stalactites hanging from above. This experience promises to be a highlight of your Vietnam shore excursions, unveiling the breathtaking allure of Halong Bay.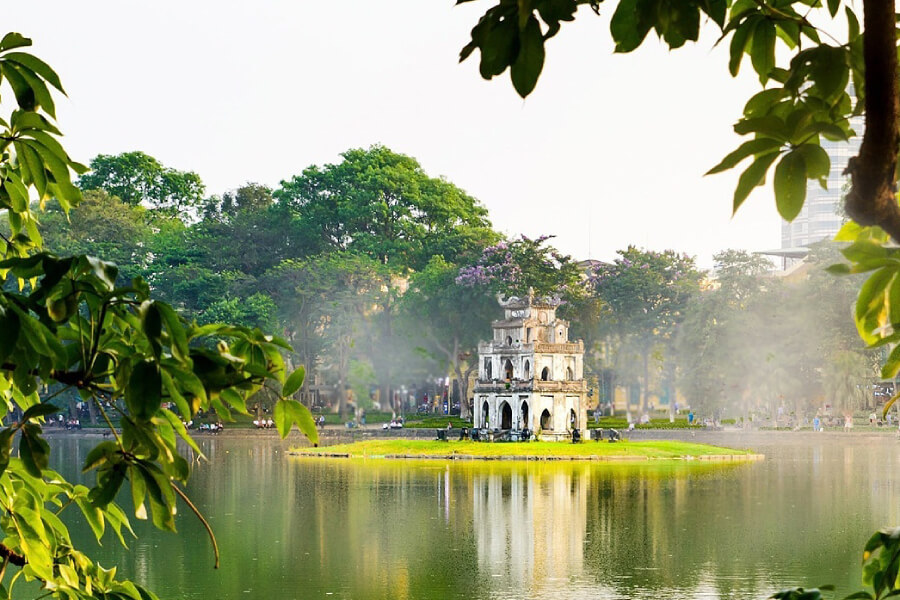 Hanoi
Embark on unforgettable Vietnam shore excursions with Hanoi day tours from the cruise port. Explore the bustling Old Quarter, visit iconic landmarks like the Temple of Literature and Hoan Kiem Lake, and delve into the diverse cultural heritage at the Vietnam Museum of Ethnology. Experience the essence of Vietnam's rich history and traditions in a single day of exploration.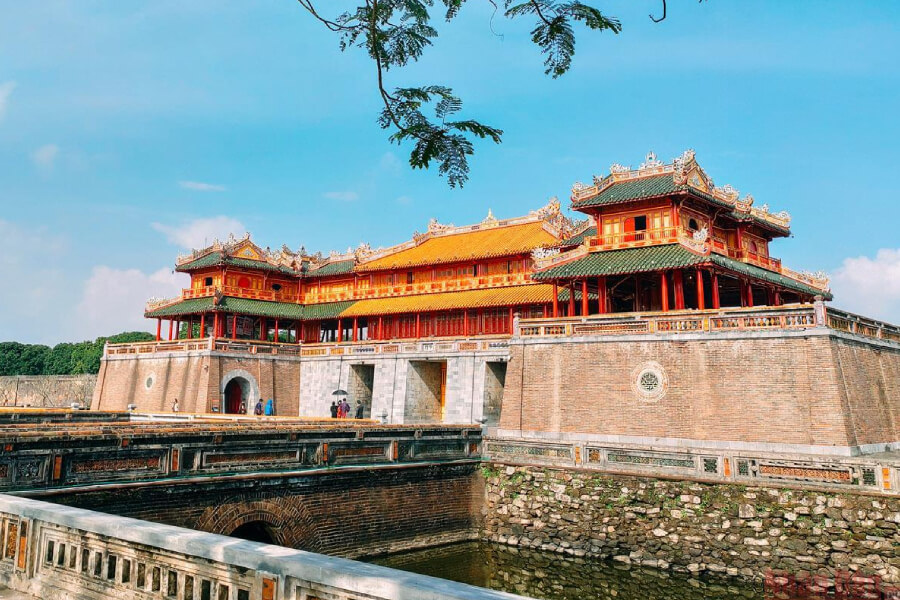 Hue
Step into the past with Hue shore excursions, where pagodas and historical wonders await exploration. Marvel at the grandeur of the Imperial Citadel, witness the Oriental splendor of the Royal Tomb of Emperor Tu Duc, and immerse yourself in the bustling local life at Dong Ba Market. Indulge in the rich flavors of Hue cuisine for a complete sensory experience. These excursions promise a captivating journey through the cultural and historical treasures of Vietnam's shore excursions.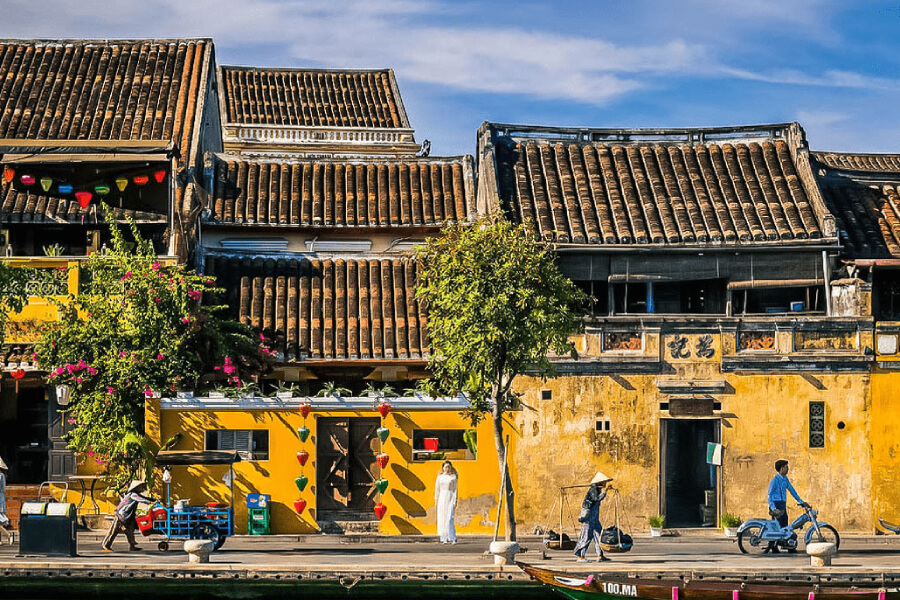 Hoi An
Immerse yourself in Vietnam shore excursions with day tours in Hoi An, joining a captivating cooking class to craft authentic Vietnamese cuisine with fresh ingredients. Explore historical gems like the Japanese Covered Bridge, Pottery Museum, Tan Ky Ancient House, and Cantonese Congregation, unveiling the rich cultural tapestry of Hoi An.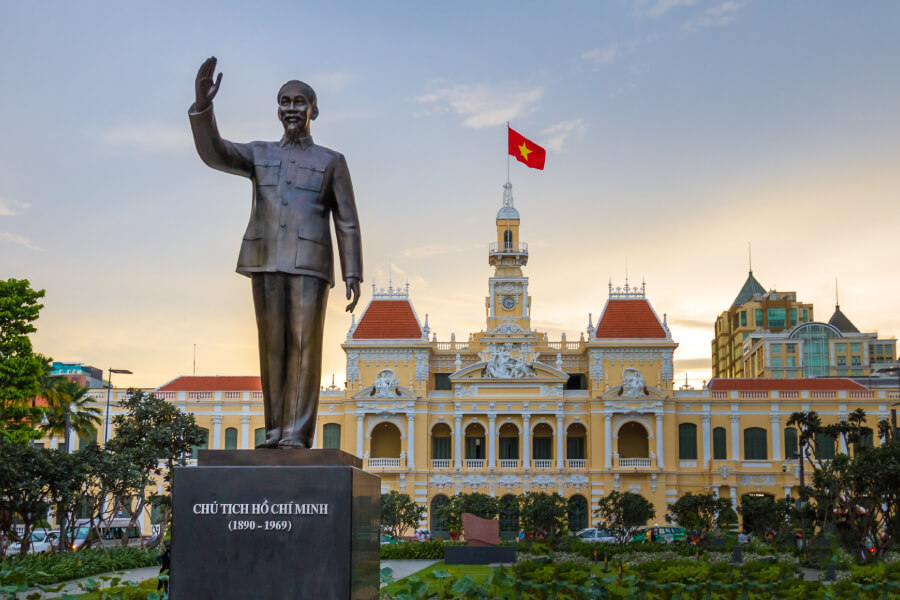 Ho Chi Minh City
Ho Chi Minh City shore excursions showcase popular attractions. Visit Notre Dame Cathedral and the Old Post Office for stunning architecture, explore Ben Thanh Market for shopping and local life, and take a Phu My shore excursion to Cu Chi Tunnels, witnessing war remnants. Experience the highlights of Ho Chi Minh City on these captivating Vietnam shore excursions.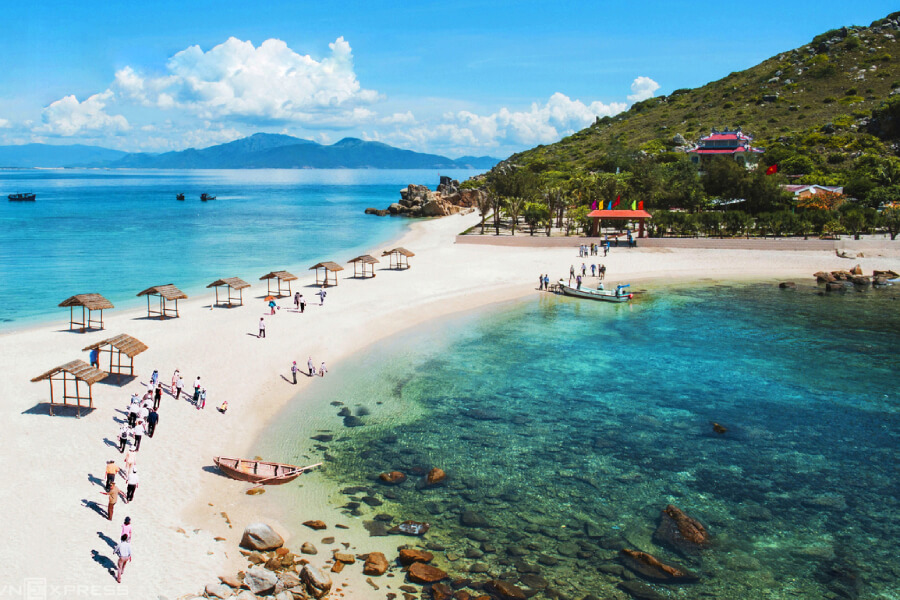 Nha Trang
Discover the charm of Vietnam shore excursions in Nha Trang with a delightful day tour. Explore the Nha Trang Oceanography Institute for underwater wonders, visit the ancient Po Nagar Cham Towers, and indulge in mineral mud bathing at the Thap Ba Hot Mineral Spring Center for skin rejuvenation. These excursions promise a perfect blend of cultural exploration and natural relaxation along Vietnam's captivating coastline.
Top Ports for Shore Excursions in Vietnam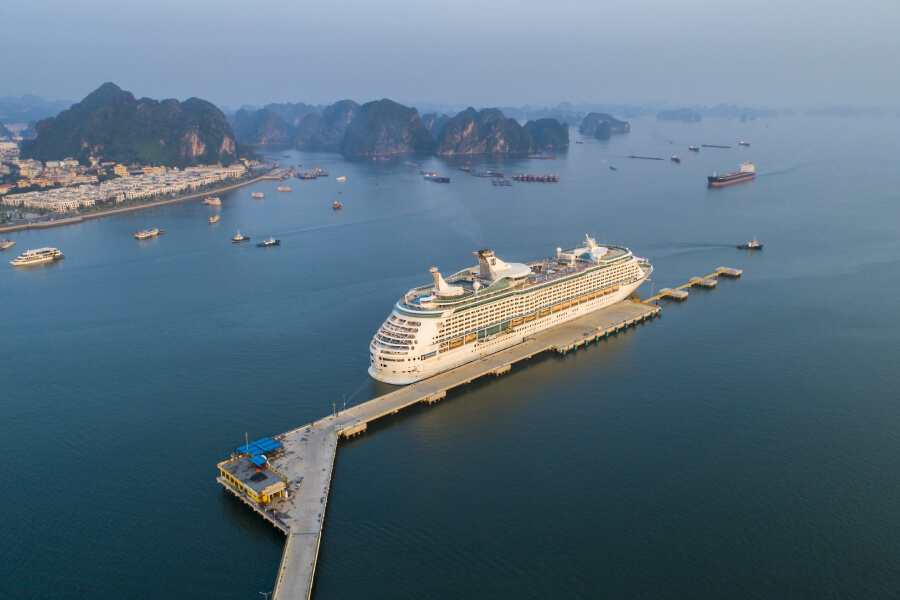 Cai Lan Port
Embark on Vietnam shore excursions from Cai Lan Port for an unforgettable day exploring Halong Bay's breathtaking wonders. Immerse yourself in the beauty of the bay, savor cultural delights in Hanoi, and indulge in high-class seafood along Quang Ninh Province's picturesque coast. This one-day adventure promises an exceptional experience along Vietnam's captivating shoreline.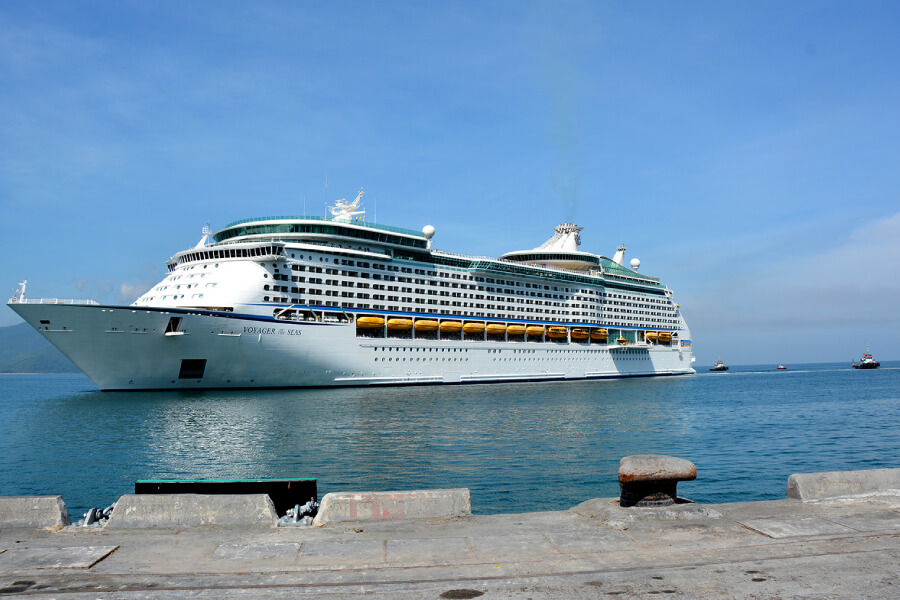 Chan May Port
Chan May Port invites you to explore captivating Vietnam shore excursions. In Danang, discover modern landmarks like Marble Mountains and Dragon Bridge, or immerse yourself in Hue's historical charm with ancient citadels and serene pagodas. Uncover the beauty of Vietnam from Chan May Port.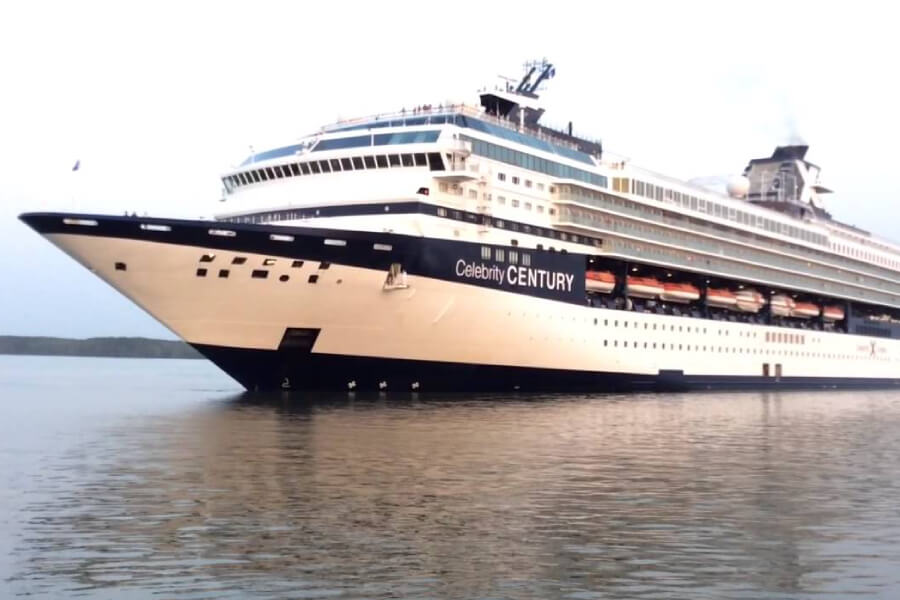 Tien Sa Port
Experience the wonders of Central Vietnam with our exclusive shore excursions from Tien Sa Port. From Danang to Hoi An and Hue, immerse yourself in the authentic beauty of Vietnam. Tien Sa Port mesmerizes with its natural splendor and cultural richness. Whether you desire the vibrant ambiance of Danang, the allure of UNESCO World Heritage Sites, or the breathtaking scenery and serene beaches, this port offers it all.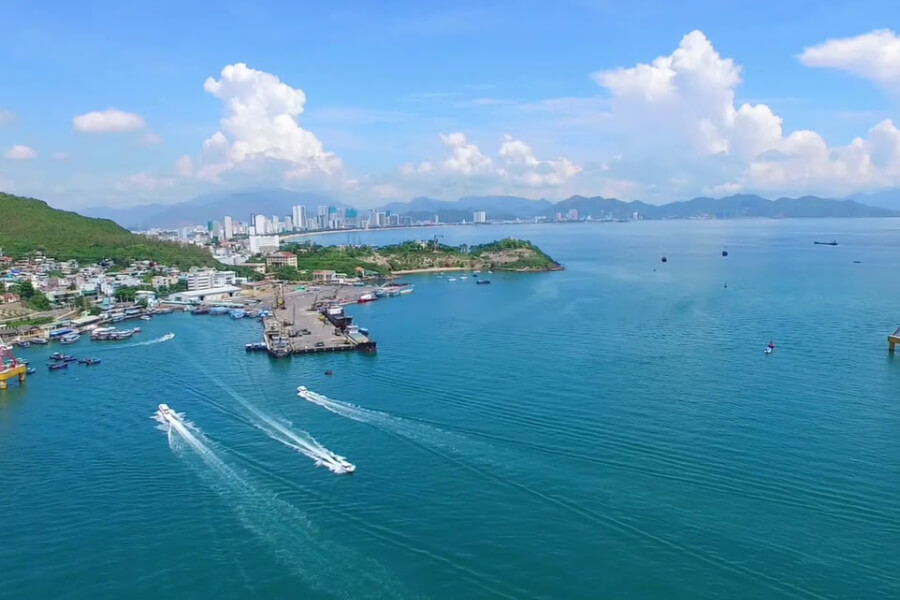 Cau Da Port
Step into enchanting Vietnam shore excursions with Cau Da Port as your gateway to the attractions of Nha Trang. Embark on a captivating day tour, exploring pristine beaches, vibrant marine life, and historical sites like Po Nagar Cham Towers and the ornate Long Son Pagoda. Unforgettable experiences await you at Cau Da Port, where the beauty and culture of Nha Trang unfold.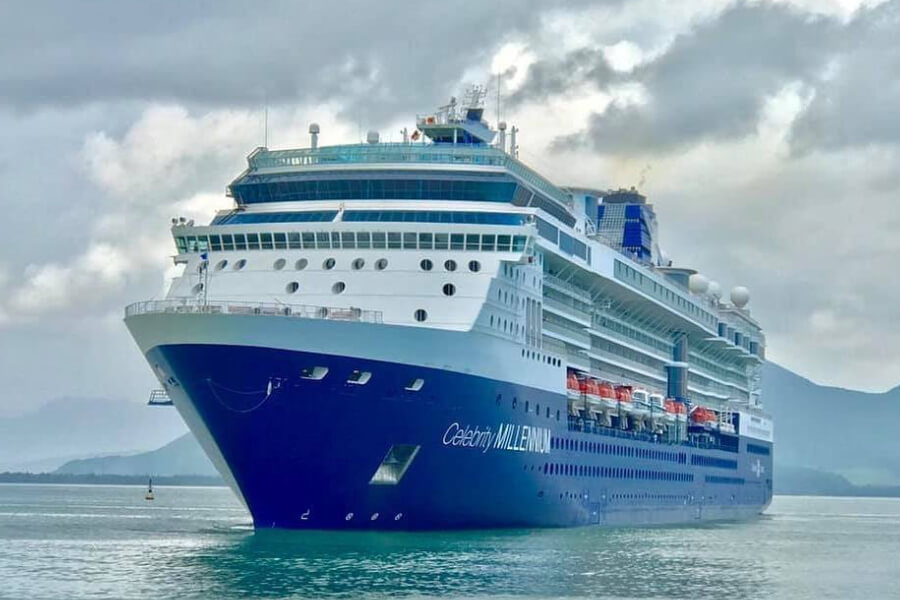 Phu My Port
Immerse yourself in the historical sites of Ho Chi Minh City, explore the beauty of the Mekong Delta, and experience the charming allure of Saigon. Don't miss the opportunity to shop for traditional handicrafts at vibrant markets like Ben Thanh Market. Your Vietnam shore excursions in the southern part of the country begin at Phu My Port, promising a journey filled with cultural richness and memorable experiences.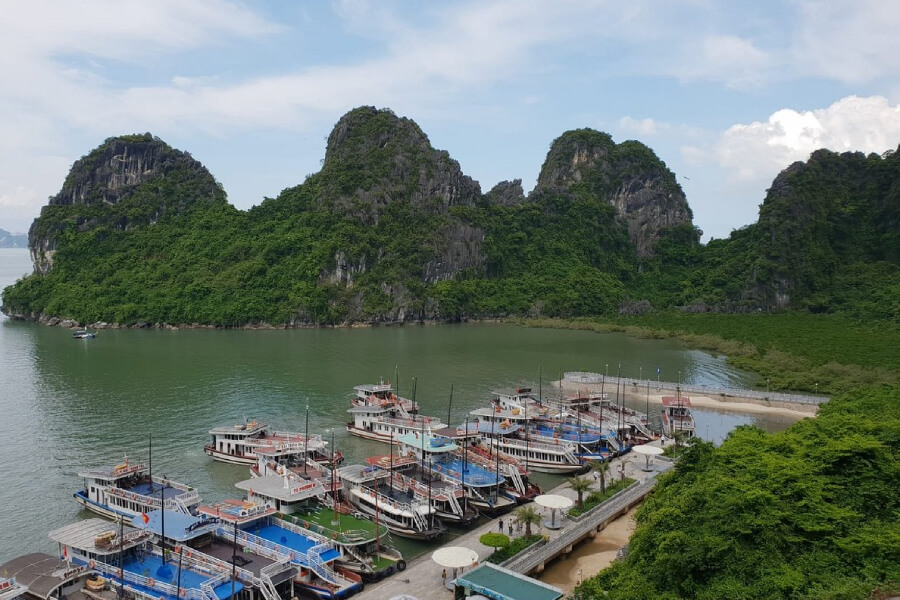 Hai Phong Port
Welcome to Hai Phong Port, the starting point for our Vietnam shore excursions that promise an unforgettable journey. Explore the breathtaking beauty of Halong Bay, a UNESCO World Heritage Site renowned for its stunning landscapes. Let our excursions from Hai Phong Port take you on an enchanting adventure through the captivating destinations of Northern Vietnam, where cultural richness and natural wonders unfold at every turn.
Best Time to Visit Vietnam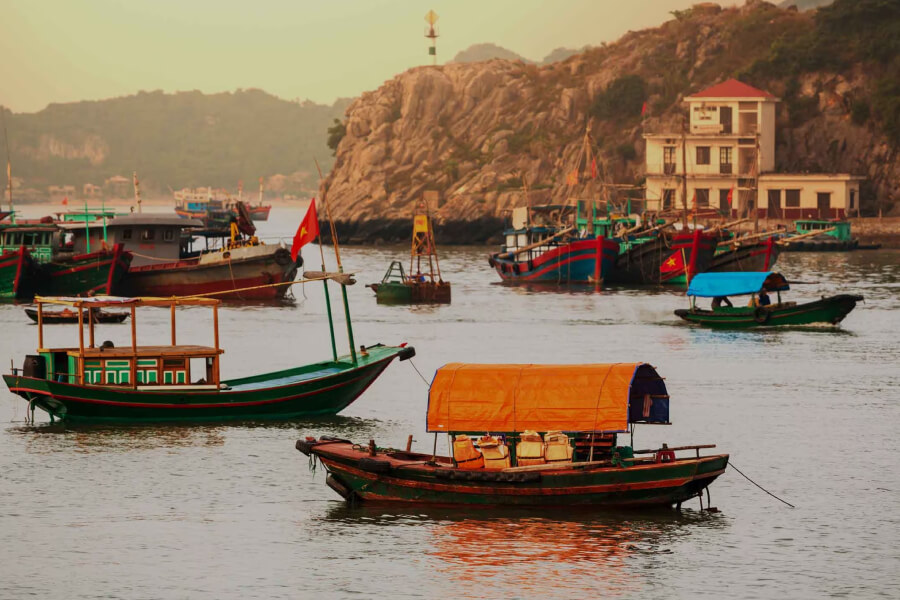 Hanoi Shore Excursions
Hanoi experiences two main seasons: summer and winter. Summer (May-September) is hot and humid with temperatures up to 37°C. Winter is colder (around 17°C on average) with cloudy skies and some fog in the mornings. The ideal time for Hanoi shore excursions is during October and November when the temperature is moderate and rainfall is minimal.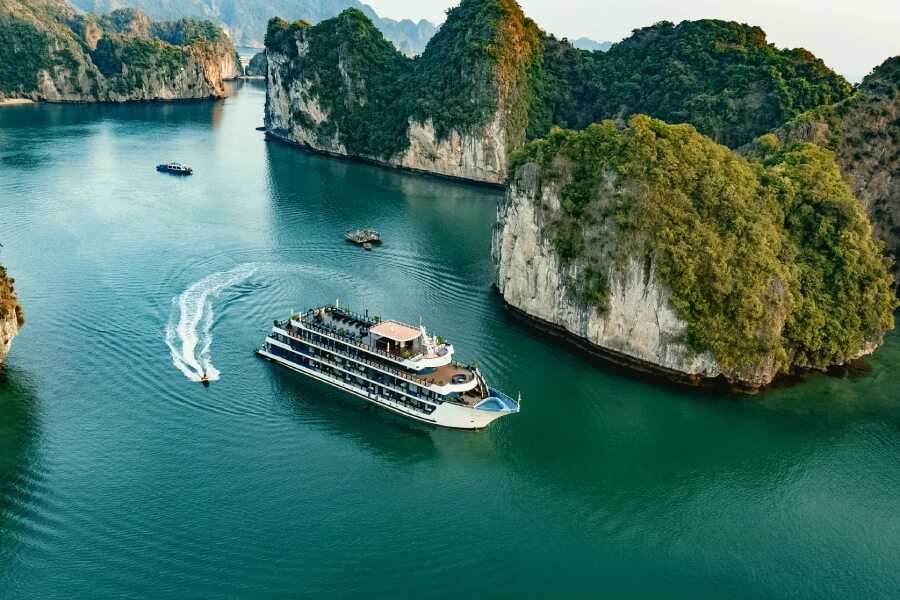 Halong Bay Shore Excursions
The weather in Halong Bay is characterized by mist, creating a unique atmosphere. The best time for Halong shore excursions is in spring and early summer (March to May) when the sky is clear. However, in later months, activities like cruising and kayaking can be challenging due to rough seas, heavy rain, and storms. Winter (December to February) brings cold and foggy conditions.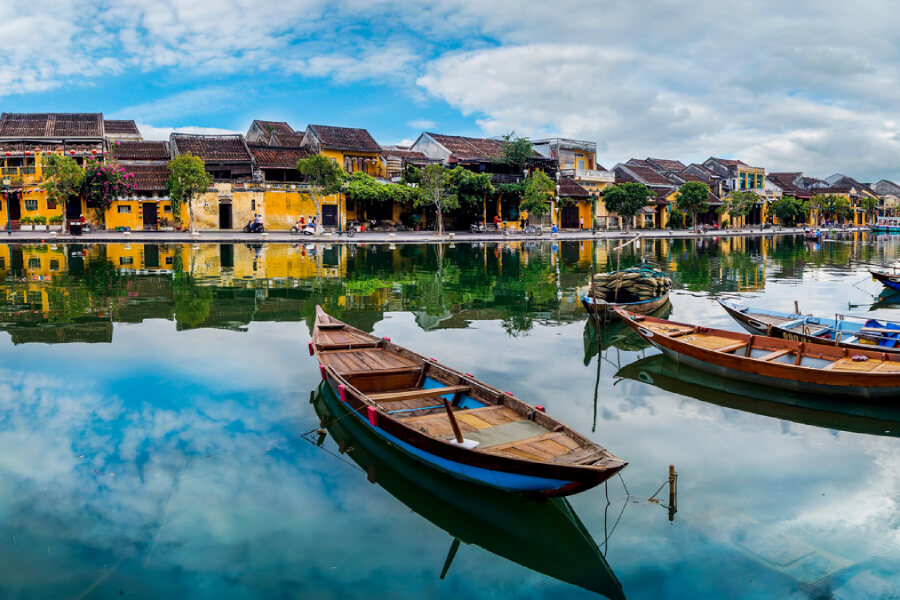 Danang & Hoi An Shore Excursions

The central coastline of Vietnam enjoys warm temperatures between 24 to 38°C year-round. The best time to visit Hoi An and Danang is from February to July, during the dry season. The later months are hot and perfect for beach activities. However, be aware of heavy rainfall and typhoons in other months.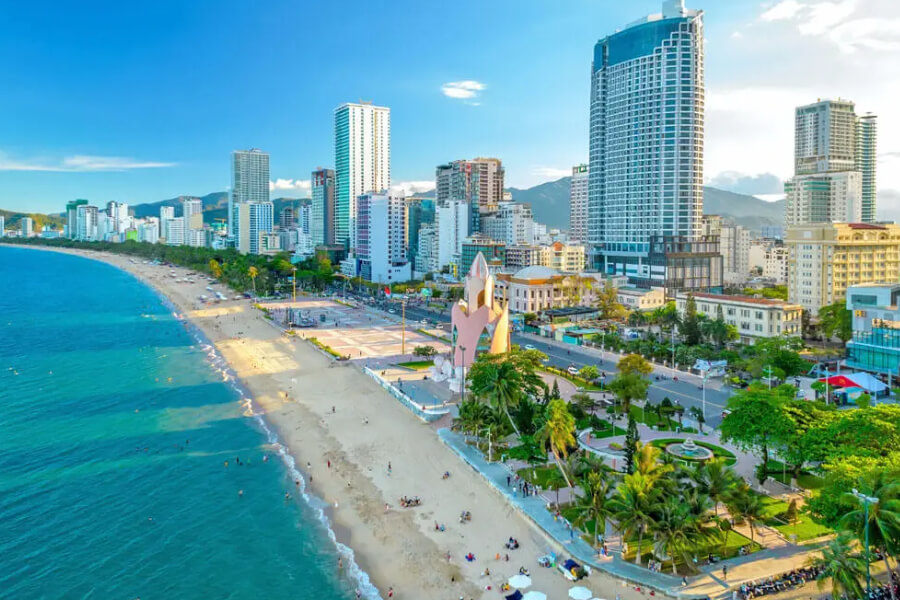 Nha Trang Shore Excursions

Southern central beaches in Vietnam have perfect weather, with abundant sunshine and temperatures around 30°C all year. However, September may bring typhoons and occasional rain. It's an appealing destination for beach lovers and outdoor enthusiasts.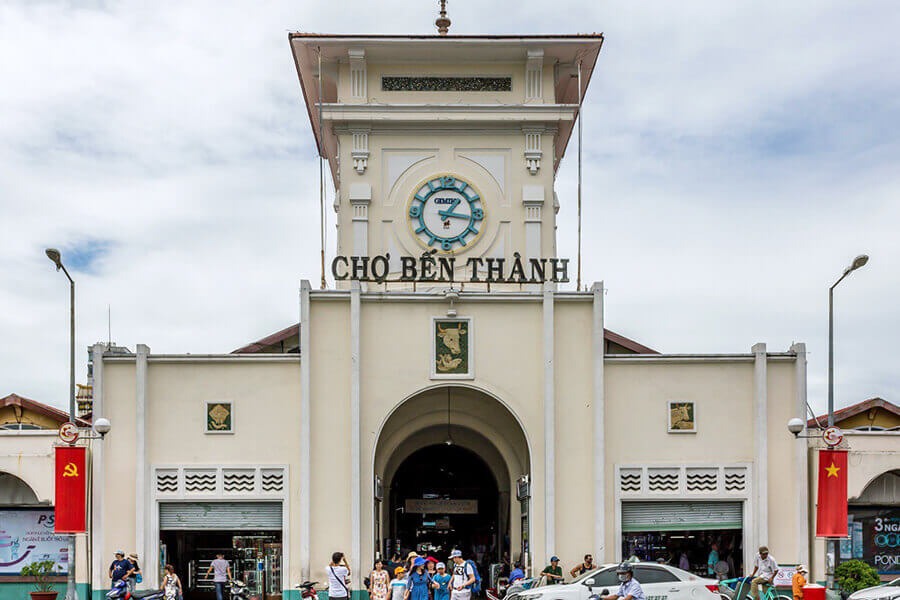 Ho Chi Minh City Shore Excursions

Ho Chi Minh City, near the equator, enjoys warm temperatures year-round, averaging around 30°C and peaking at 38°C in Summer. The city has two seasons: wet and dry. The wet season from May to November brings heavy rainfall. In contrast, the dry season, lasting the rest of the year, is mostly rain-free.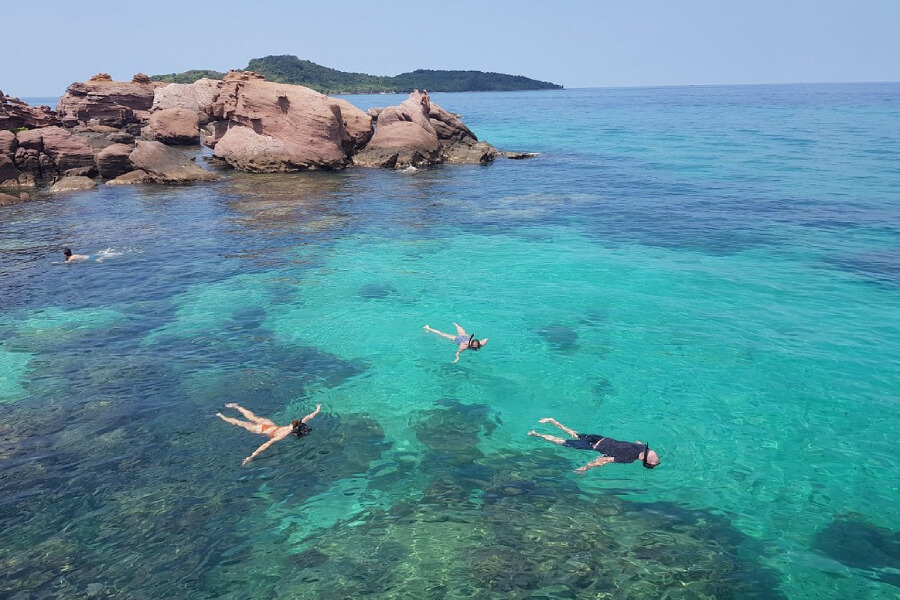 Phu Quoc Shore Excursions

Phu Quoc and Mui Ne are both blessed with warm temperatures and share a wet season from June to September. While Phu Quoc may receive more rainfall, Mui Ne is not without its light showers and occasional storms, particularly in the late afternoon. Despite the rain, both destinations offer an enchanting experience for visitors to explore and enjoy.
Vietnam Tourism General Information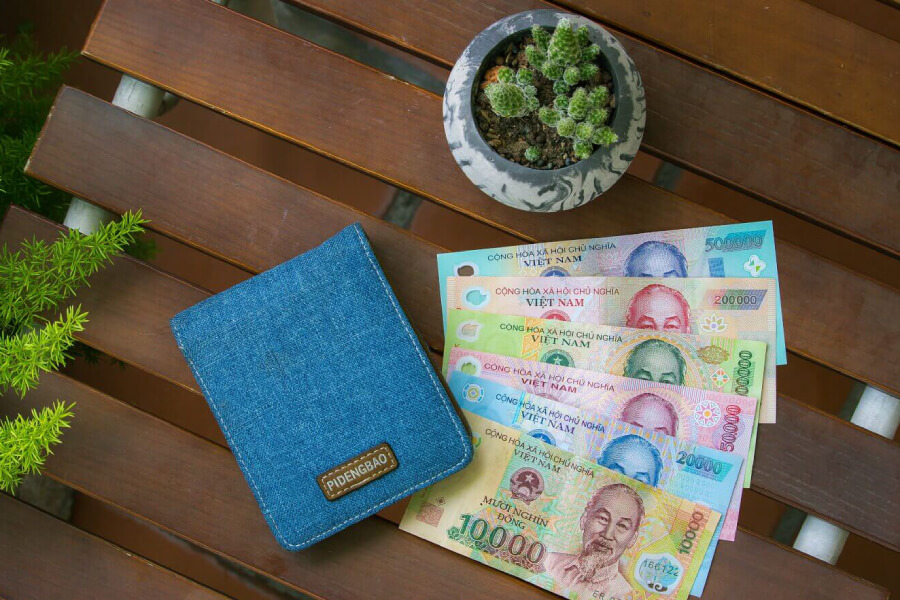 Vietnam General Information
Population: 90.5 million
Capital City: Hanoi
Largest city: Ho Chi Minh City People: Vietnamese
Language: Vietnamese
Currency: Vietnam Dong (VND)
Time Zone: UTC +7 Hours
International Dialing Code: +84
Religions: Folk religions, Buddhism, Catholicism, Caodaism, Protestantism, Hoahaoism, etc.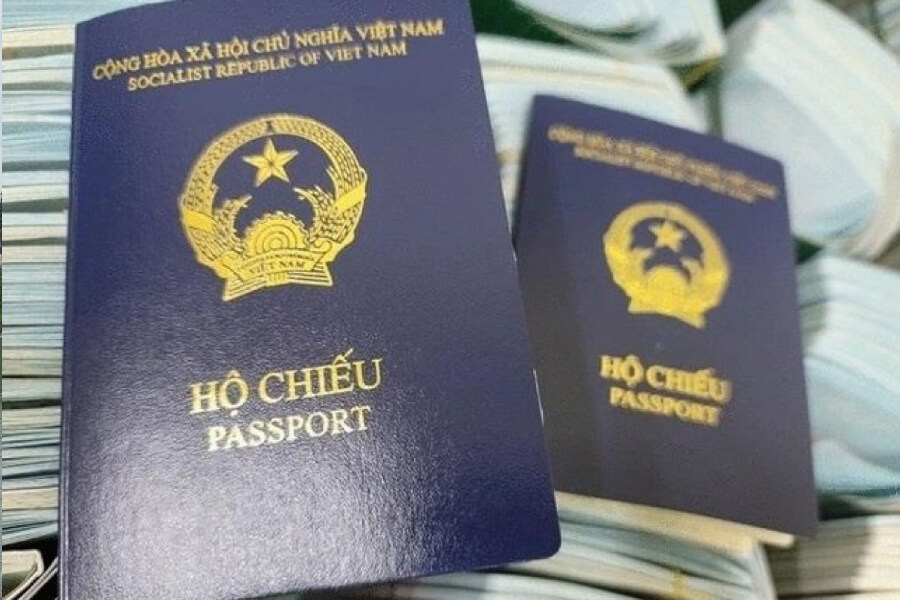 Passport and Visa 

To enter Vietnam, you need a passport valid for 6 months from your arrival date. Consider keeping a photocopy and scan in your email for backup. Some countries enjoy visa exemptions for 14 to 90 days, while others can apply for e-visas lasting 30 days. Some passengers from cruise ships on Vietnam shore excursions can visit without visas for a day trip.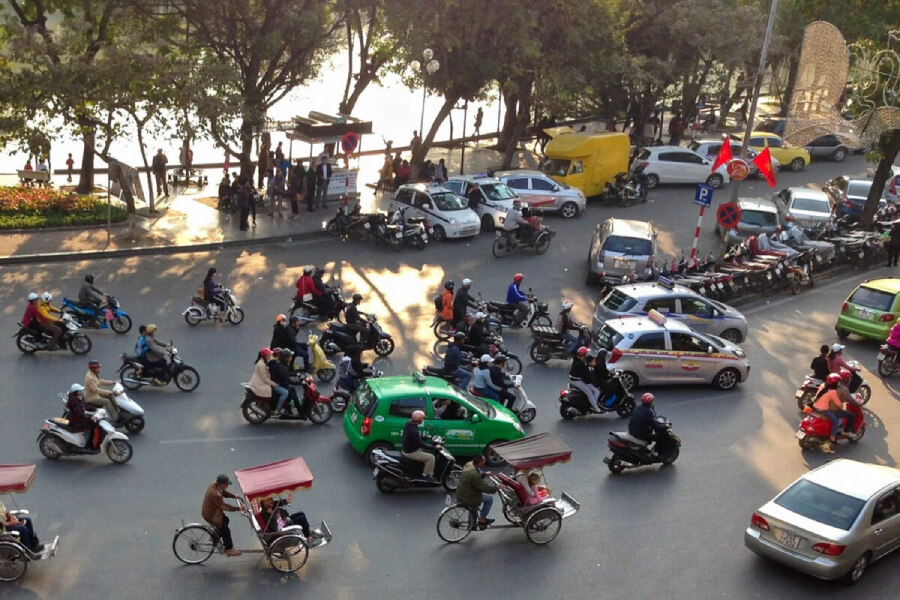 Transportation
Newcomers to Vietnam may find transportation challenging, but with time, it becomes manageable. Follow locals and traffic lights when crossing roads. Be brave, find a gap, and people will flow around you. Taxis are available in big cities, but negotiate the price upfront. Cyclo services offer a leisurely way to explore touristy cities like Hanoi, Hoian, Da Nang, and Nha Trang.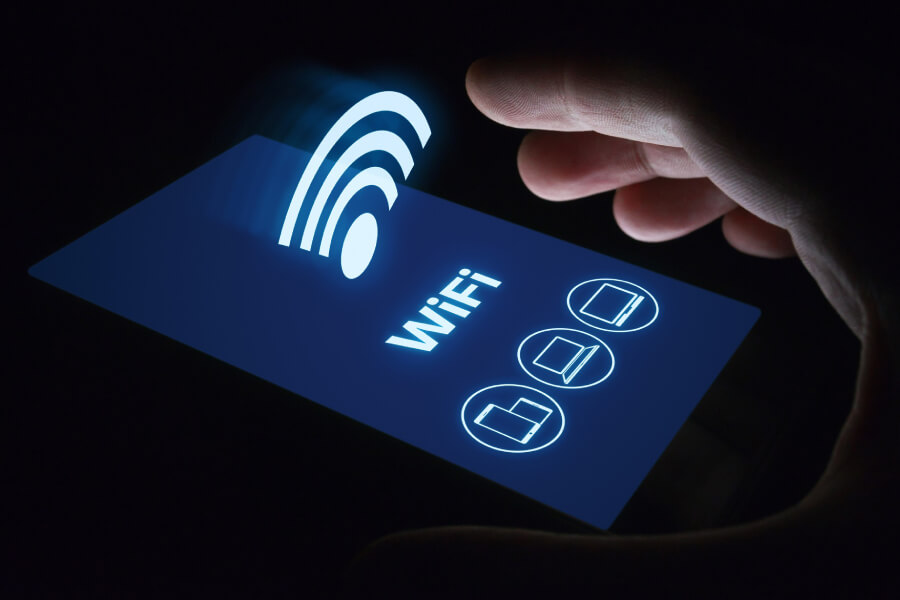 Postal, Phones & Internet Service 
Vietnam's postal and courier services are reliable and accessible. Use the post office or hotel staff to send postcards instead of letterboxes. For cheaper international calls, consider getting a Vietnamese SIM card after unlocking your phone. Internet access is prevalent in hotels, cafes, restaurants, and malls, especially in big cities like Hanoi and Ho Chi Minh City, with WiFi commonly available in urban areas.
Vietnam Travel Guide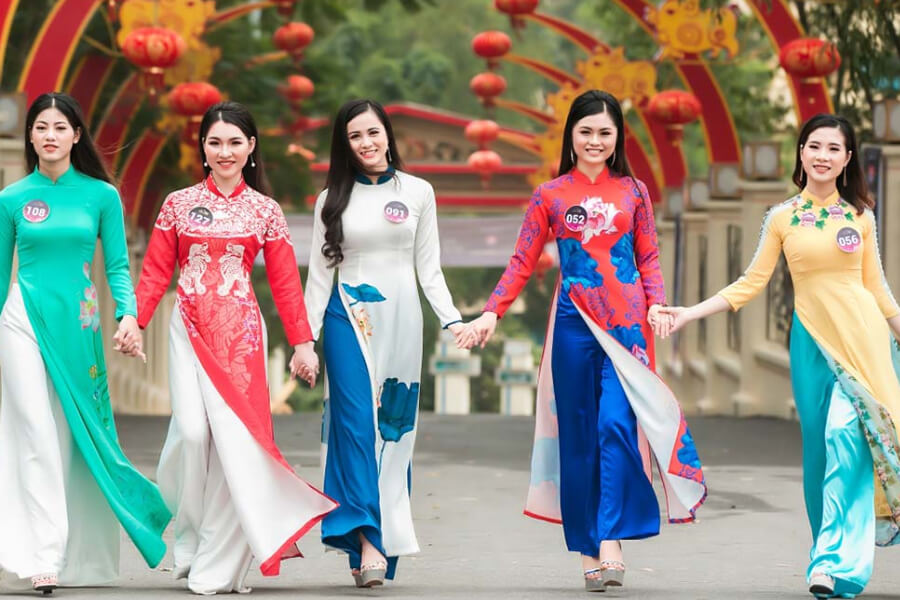 Vietnamese People
Most people in Vietnam, especially in rural and delta areas, are Kinh people who commonly speak Vietnamese and a little part of them can speak English and other languages. Ethnic minorities can be met in the highlands of Northern and Central Vietnam such as Hmong, Dao, Thai, Tay, Ede, Muong, and so on. Explore Vietnam's diverse cultural landscape on a Vietnam cruises tour, connecting with the Kinh majority and fascinating ethnic minority groups in the highlands.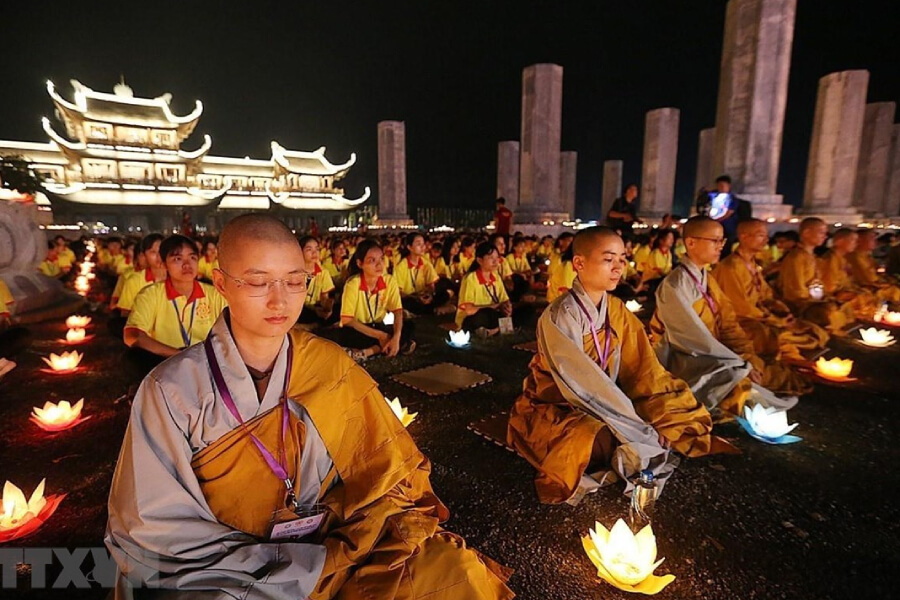 Religions in Vietnam
In Vietnam, Buddhism is the primary religion, with around 12% of the population following it. Other popular religions include Christianity, Catholicism, Protestantism, Caodaism, and Hoahaoism. Experience this rich religious diversity during your Vietnam excursions.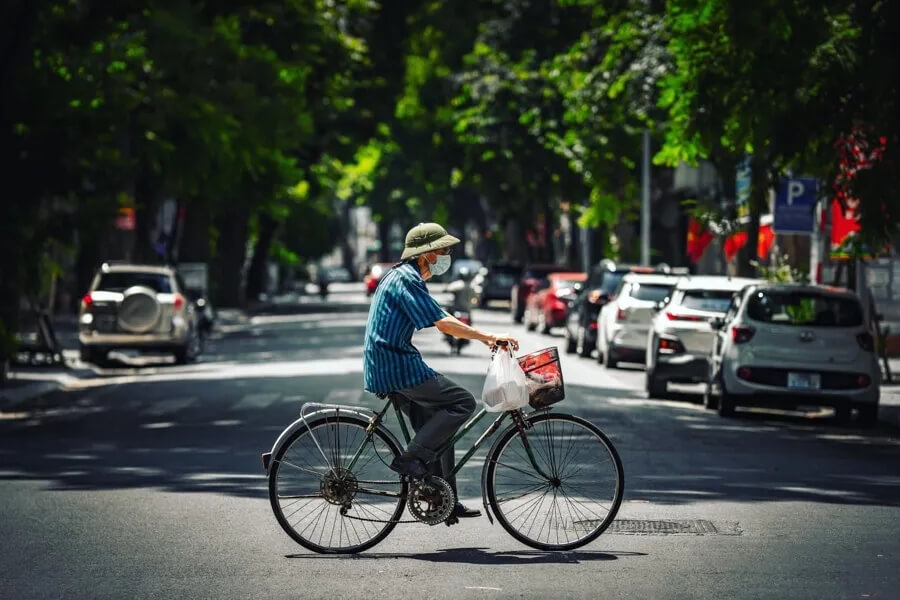 Safety in Vietnam
Vietnam is a safe destination to travel. There is nearly no terrorism, riots, and political turmoil. The most popular guilty action is scams that can be caught on many streets around the country. Enjoy exploring this enchanting country with peace of mind during your shore excursions in Vietnam.