Located by the bank of O Lau River, the ancient Phuoc Tich Village, visited by cruise ship passengers from Hue shore excursions, is home to unique 'ruong' houses and pottery kilns which have been preserved for generations. With visits to some major highlights included, this tour will bring you great experience that is not to be missed!
Meet your guide upon pickup at Chan May Port and relax on a one-hour drive towards Phuoc Tich Village, about 30km away from Hue's city center. On this tour, learn about interesting architectural and cultural aspects of Phuoc Tich from your knowledgeable private guide during visits to some ancient houses. Board a small boat along the river and see how the rural life unfolds itself. Meanwhile, enjoy the magical serenity and admire relics of the Champa Kingdom scattered around the village.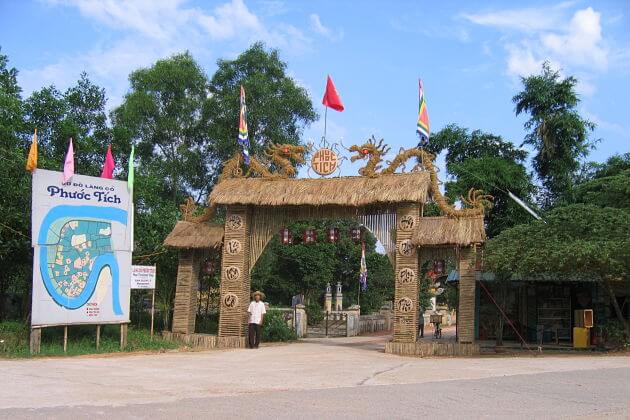 On the way back to Hue's city center, stop at a unique garden house for a delicious local lunch. Visit the Imperial Citadel and Forbidden City, built in the 19th century for the Emperors of the Nguyen Dynasty. Complete your trip with a short tour around Dong Ba market before heading back to Chan May Port for your cruise departure. Trip ends.