Hiroshima Shore Excursions, Day Tours & Trips for Cruise Passengers
Despite its torrid history, Hiroshima is more than a city of the past. This city is currently well-known as one of the most prosperous and principal cities of the Chugoku Region as well as Japan. Thanks to the great efforts of the citizens with hope to rebuild the city after the destruction of the atomic bomb on August 6th, 1945 that has become the reality. Even though the bomb and the war destroyed the historical monuments of Hiroshima such as Hiroshima Castle and Shukkeien Garden, they reconstructed all these cultural heritages after that. Hiroshima Peace Memorial, Saijo Sake Village, and Mazda Auto Factory show respect to their past, culture and economic change. Explore the highlights in Hiroshima shore excursions that make this city be home to some of the proudest residents in Japan!
Asia Shore Excursions offers many interesting Hiroshima shore excursions for cruise ship passengers stop at Hiroshima port. Please contact us to get the best Hiroshima day tours as well as tailor-make a unique Hiroshima shore excursion to meet your needs.
Hiroshima Shore Excursions
Duration: 4 hours
Pick-up/Drop-off: From the Port
Highlights: Peace Memorial Park & Museum -  A-Bomb Dome
Tour Customizable: Absolutely! (Tell us your specific requirements in the inquiry form)
Hiroshima Shore Excursions
Duration: 7 hours
Pick-up/Drop-off: Hiroshima port
Highlights: Kintaikyo Bridge - Yoshika Park - Iwakuni Castle - White-snake Shrine - Kodama Bullet Train
Tour Customizable: Absolutely! (Tell us your specific requirements in the inquiry form)
Hiroshima Shore Excursions
Duration: 6 hours
Pick-up/Drop-off: From the Port
Highlights: Temple of Daisho-in - Peace Memorial Park & Museum -  A-Bomb Dome
Tour Customizable: Absolutely! (Tell us your specific requirements in the inquiry form)
---
Best Things to Do & See in Hiroshima Shore Excursions
In our memory, it is too hard to forget images of a city, Hiroshima, which attacked terribly by atomic-bomb on 6th August 1945. Although citizens in Hiroshima and Japan as well had suffered from the series of continuous pains, the strong-minded Japanese has woken up and made their best efforts to rebuild a new Hiroshima. Hiroshima is now a constant reminder and a historical tourist attraction with a lot of destinations for travelers to discover. Tourists have been impressed by the moving message of peace in every place and things to do and see in Hiroshima during Hiroshima shore excursions.
Hiroshima's Peace Memorial Museum
The main building of Hiroshima, the premier museum located in Hiroshima Peace Memorial Park - must add in your itinerary started at Hiroshima tours from cruise port, collected many items from the consequence of the atomic attack. Date back to 1945, the displays remind audiences a touching picture of history, in this picture, tourists can easily see a child's melted lunchbox, personal – ragged clothes, a watch stopped at 8.15am, and some old photographs. Each item conveys a horror fact about the real mournful pain of real people. Stay in central Hiroshima, The Hiroshima Peace Memorial Museum was built in August 1955 and this present-day museum is the most popular of destination in Hiroshima shore excursions and for both school field-trips from internal Japan and foreign visitors. The main part of the museum was built in Kenzo Tange architecture, the East of the building evokes visitors a historical picture of the peaceful city and the development of the terrible power of nuclear weapons, which used to indiscriminately kill thousands of people in The World War II.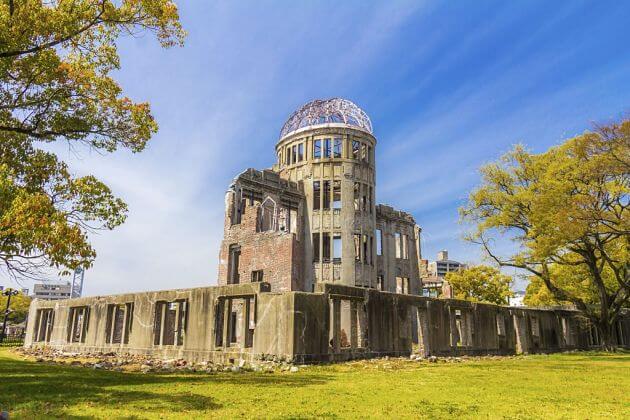 Peace Memorial Park in Hiroshima
Go along to the arching rivers on both sides, tourists of Hiroshima shore excursions will be led to another memorial space named Peace Memorial Park, which is on-top prominent features of the city with a leafy road. When choosing among many places to visit in Hiroshima tours from cruise port, Peace Memorial Park is the best option for tourists because of the tranquil spaces to reflect. In a quiet place, people are easy to dot with memorials. The major feature of this park is the long tree-lined Pond of Peace which leads tourists to the cenotaph where many innocent children and a lot of people lying in this bomb attack. The monument houses have a curved concrete to carve names of all the victims in the atomic bomb attack. This largest park in Japan is always chosen to hold the annual anniversary ceremony with many of activities occurring throughout the day. When attending these activities in Peace Memorial Park, overseas visitors don't need to worry about the language barrier because of helping of many staffs. During your visit to the Park, Children's Peace Monument – a historic tourism destination in Hiroshima shore excursions, will fulfill your trip by the evoking image of cranes.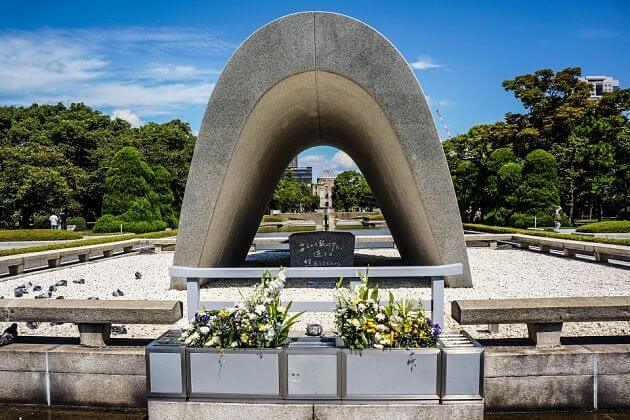 Worth-Visiting Hiroshima Castle
Your next place in Hiroshima tours from cruise port will be turned out to be Hiroshima Castle, also known as the Carp Castle, a typical castle built in the center of the city. The foremost castle built in the 16th century and laid opposed to hilltop and mountaintop castles was the Hiroshima center of physical, economy and culture. This picturesque castle, occupied by 12 generations of Asano family, is not too big like other castles, it has only 5 floors. Around the castle's moat, visitors can find out the way back to the entrance of the castle. There stand a set of stone stairs for visitors to climb, then they get the Honmaru, had the ruins of Hiroshima's Imperial Military Headquarters. In the far corner of this construction, Hiroshima tourists can catch up with an outstanding structure of The Main Keep. The main keep owns a distinctive architectural style that tourists have never seen before. The inner donjon shows a collection of Hiroshima history, moving to the fourth floor, visitors reach the tower's top with a breathtaking feeling about the panoramic view of the city.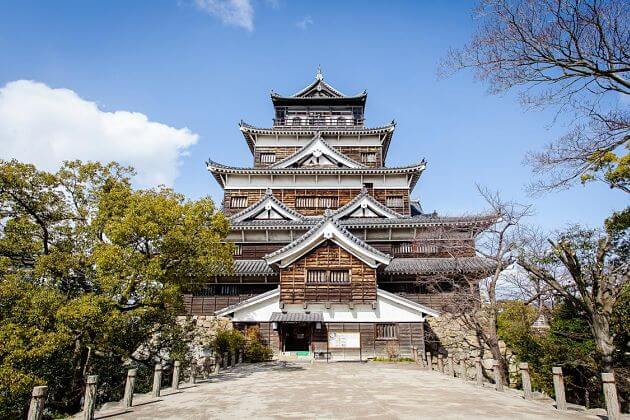 Experience Hiroshima Nightlife
Although Hiroshima has suffered from a sad story, it has already woken up with a completely different appearance. Among many sights and things to do for visitors, Hiroshima lies in on-top beautiful city nightlife with a lot of activities and traditional kind of art. Hiroshima shore excursions will lead you to a deeper knowledge of the most popular folk art like Kagura. Hiroshima Kagura can also name as Geihoku Kagura, which has been maintained and passed through approximately 150 groups. There appears numerous competitions gathering many attentions held in present-day. Another kind of leisure in Hiroshima at night is musical accompaniment including both large and small drum, a gong and a flute. The unique feature of this kind of recreation is that accompanists will learn to play by watching and listening to the predecessors, that is why Kagura music changes a lot.