Top Aomori Shore Excursions, Day Tours & Trips from Cruise Port
Aomori has lovely names as "Apple Colored Town Hirosaki" and "Castle and Cherry Blossom and Apple Town". Aomori shore excursions bring the chance to visit an interesting mix of history, religion, and natural attractions. Besides, it's also an economically developed city with a vibrant and hustling lifestyle. Aomori captivates many visitors each year thanks to its breathtaking landscape and many interesting sites.
Home to one of the most lively and famous festivals in Japan, Aomori is a worth-visit destination not only during the festival but also all year round. If you are a fan of cherry blossoms, head to Aomori where is covered by pink porcelain flowers. Enjoy a scenic picnic time while 'hanami'. Then, summer visits and also raises the temperature. However, this is the best time to learn about Aomori culture that famous festivals taking place. Besides, autumn and winter are the favorite time for photographers coming. Covering the city are magnificent red leaves in autumn and perfect white snow in winter. There is no bad time to visit Aomori at all!
Best attractions in Aomori:
Hirosaki Castle
Sannai Maruyama Historical Site
Neputa House
Hirosaki Neputa Festival
Below are our most popular Aomori shore excursions for your reference. If you expect more to visit please tell us your group size, travel time, and so on. Then, we will help you tailor-made unique shore excursions in Aomori.
Duration: 6 hours
Pick-up/Drop-off: Aomori port
Highlights:  Sannai Maruyama Historical Site - World Heritage, Tsugaru-han Neputa Village - Exhibition and Live Music, Aomori Prefecture Tourist Center ASPAM
Tour Customizable: Absolutely! (Tell us your specific requirements in the inquiry form)
---
Attractions on Aomori Shore Excursions
Aomori is a special prefecture where the Ou Mountain lands from north to south, divides the area into two different climates in the east and the west. With abundant nature created by Shirakami Mountains, Oirase valley, Lake Towadako, Tsugaru Quasi National Park, and so on, Aomori attracts a huge number of visitor year by year. Asia Shore Excursions would like to recommend some attractions to worth your Aomori shore excursions.
Hirosaki Park
Hirosaki Park is one of the most beautiful spots for cherry blossom festival in any Aomori shore excursion. Covered with over 2500 blooming trees, a park is a must-visiting place with a variety of wonderful attractions such as cherry blossom tunnels, serene picnic areas, petal filled moats, rental rowing small boats, and lights in the evening. Stroll along the park can bring the feel like walking in the Wonderland.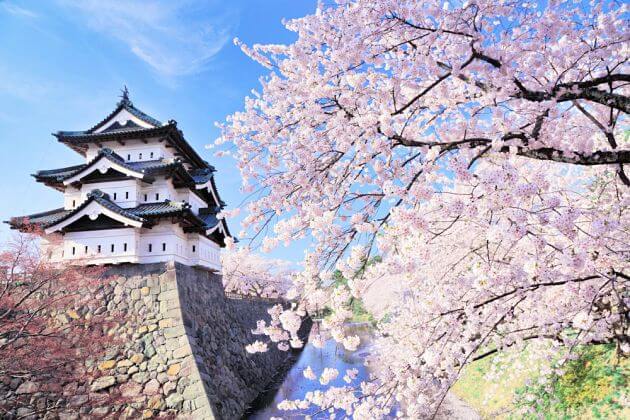 Hirosaki Castle
Located in the Hirosaki Park, the Castle is surrounded by a lovely pink pattern of cherry blossoms in spring, the stunning red color of maples in autumn, and perfect white pattern of heavy snow in winter. The Hirosaki Castle has three stories with a museum inside displaying a variety of valuable items such as suits of armor, roof tiles, samurai swords, historical documents, and so on from the Edo period.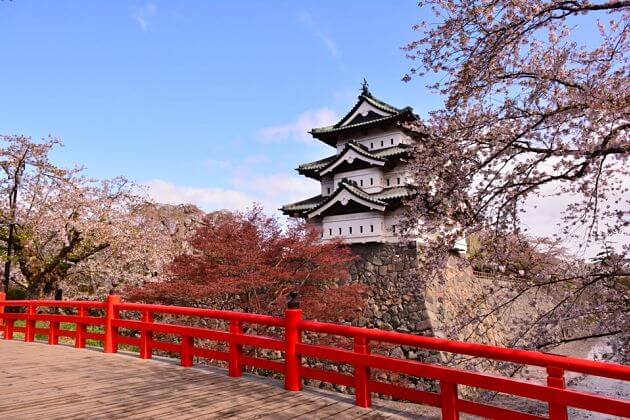 Tsugaru-han Neputa Village
Famous for its unique Hirosaki Neputa Festival, this village is always recommended for any Aomori shore excursion. The festival is annually celebrated from August 1st to 7th. The iconic highlight of the festival is the large lighting colorful painted screens that show the image of beautiful women in the Japanese traditional costume and mythological warriors holding weapons. Soak in the festival atmosphere with enjoying the street show of taiko – the traditional musical instruments of Japan by local musicians. But the Neputa Village is more than just a festival. The area is home to the traditional shamisen instrument, idyllic local handicrafts, and old-fashioned toys that have an ancient history. It is worth the name of "cultural village" due to the traditional values revealed in Japanese-style garden and teahouse dating back to the 19th century.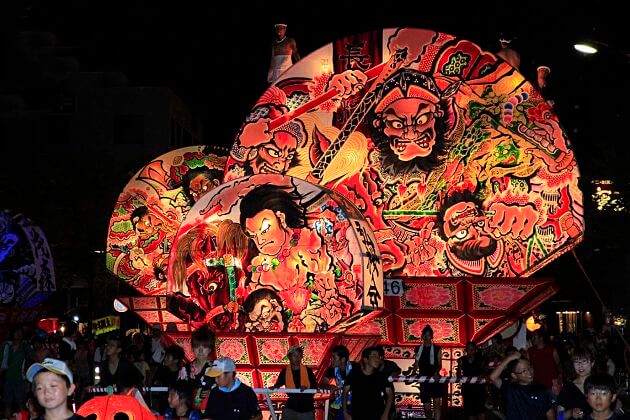 Sannai Maruyama Historical Site
Sannai-Maruyama Historical Site is one of the largest historical sites in the whole country which was the relics of the old villages from 4000 to 5500 years ago. The site includes many pit-houses and also stilt-houses detected by the archaeological excavation from 1992. The site hides numerous stoneware and earthenware artifacts coming with jade and lacquer decorations that are the great significance of the Jomon culture. Admire the artifacts on display and get hands-on experience doing craftwork following the Jomon style in Aomori shore excursions.