Top Langkawi Shore Excursions, Day Trips & Tours for Cruise Passengers
Langkawi is an archipelago of 99 islands in the Andaman Sea, 30 km away from the mainland coast of northwestern Malaysia. Langkawi shore excursions are famous with tourists traveling to Malaysia surrounded by 104 uninhabited islands. The small island is well preserved with primeval forests and many rare animals. Therefore, Langkawi is an ideal place for tourists who love nature and adventure.
The Langkawi climate is warm all year round with temperatures on the tropical island ranging from 23-34°C. The best time to travel to Langkawi is the dry season, from February to October. The weather is cool and pleasant. So, you can comfortably enjoy outdoor activities and play on the beach without fear of rain.
Here are some attractions for travelers visiting Langkawi shore excursions: Cenang Beach, Skybrigde, Oriental Village, Eagle square… Asia Shore Excursions offers a varied selection of Langkawi day tours from cruise ports for cruise ship passengers. Have a look at our ready-made Langkawi day tours for some inspiration. If you do not find any suitable itineraries, please contact us and our enthusiastic experts will promptly reply to help you tailor-make your own itinerary to suit your budget and interests.
Langkawi Shore Excursions
Delve into the natural kingdom of spectacular mangrove forests in Tanjung Rhu fishing village in this exciting 4-hour Langkawi sightseeing tour. Discover breathtaking limestone caves and sandy beaches, along with exotic flora, fauna and creatures. It'll be like an escape to another world!
Tour Code: MSL11
Duration: 4 Hours
Pick-up/Drop-off: Langkawi port/Langkawi port
Highlights: Tanjung Rhu fishing village, Langkawi's mangrove forest
Tour Customizable: Absolutely! (Tell us your specific requirements in the inquiry form)
---
Top Things To Do & See in Langkawi Shore Excursions
Are you intent on carting off duty-free alcohol, cigarettes, and chocolate? Are you bored of the noisy and busy normal life? Are you sick of air pollution, water pollution, and so on? Langkawi – an archipelago made up of 99 islands on Malaysia's west coast is definitely your ideal destination. You will totally be impressed by its turquoise sea, picturesque paddy fields, and jungle-clad hills with its diversity of fauna and flora. Langkawi shore excursions will help you to indulge yourself in Nature, and broaden your knowledge through its tropical gem which is hidden in the wild. Langkawi is a must-explore place that you should not miss in your Malaysia shore excursions. Some interesting must-do-and-see things in this special archipelago are listed below to convince you about how attracted are Langkawi shore excursions from Langkawi Cruise Terminal.
Explore the Rainforest in Langkawi Shore Excursions
Having more than 230 species of birds in forests and over 400 different types of trees, the Langkawi rainforest will certainly please natural lovers. It is suggested that you should trek along the slopes of the two highest mountains – Gunung Raya and Mount Mat Cincang. Why? Because most of the trekking trails and hiking routes on the island go through these forests. It will be a very friendly way for tourists to easily lose themselves in the unforgettable atmosphere of the wildlife of which they are a part of it.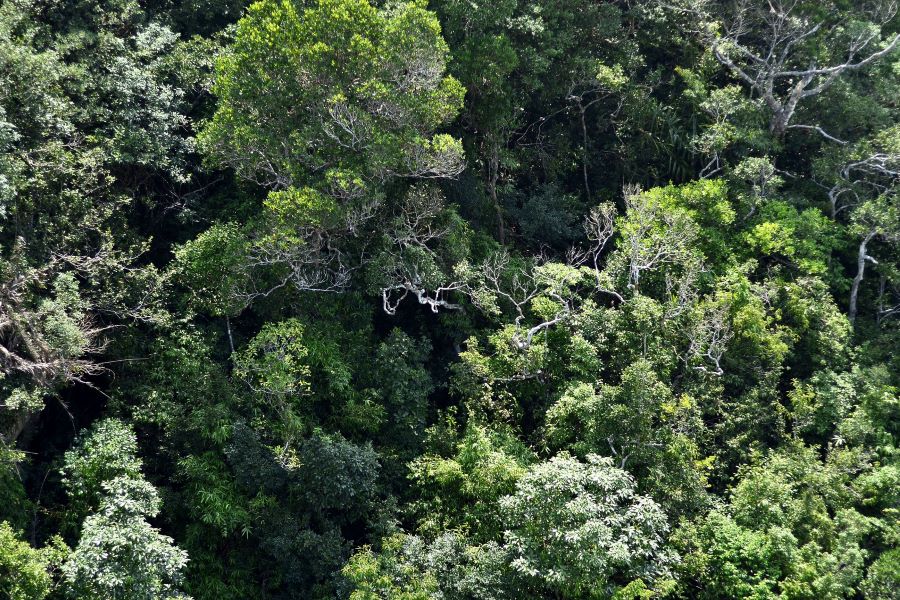 They will have such a great opportunity to have a closer look and even touch on those wild animals and plants unlike just a quick glimpse while they relax in the Langkawi Mangrove. The porous nature of limestone continually exposed to the dehydrating sun, wind, and salt from the oceans makes Langkawi the home of some flora that is unique and very difficult to be found anywhere else in the world. You should not forget this destination on your Langkawi day tours, maybe you will have a chance to witness those unique species, who knows!
Experience the Authentic Rural Life
Essentially means rice field in English, Laman Padi is a perfect attraction if you like Argo tourism, and lush greenery or you are curious about the way rice is cultivated which should be added to your Langkawi shore excursions. Tourists can even try to do it themselves with the guidance of experts – local people if they want to. This place is also a friendly destination for tourists while it is free to have a guide which is necessary or else you probably wander aimlessly. Their knowledge will help you a lot in understanding the process of growing and harvesting paddy (rice). Moreover, you also can taste some fresh fruits in the herb garden. Besides the number of rice fields and herb gardens, Laman Padi also has galleries or museums where the process and evolution of rice cultivation and harvesting in Langkawi are exhibited.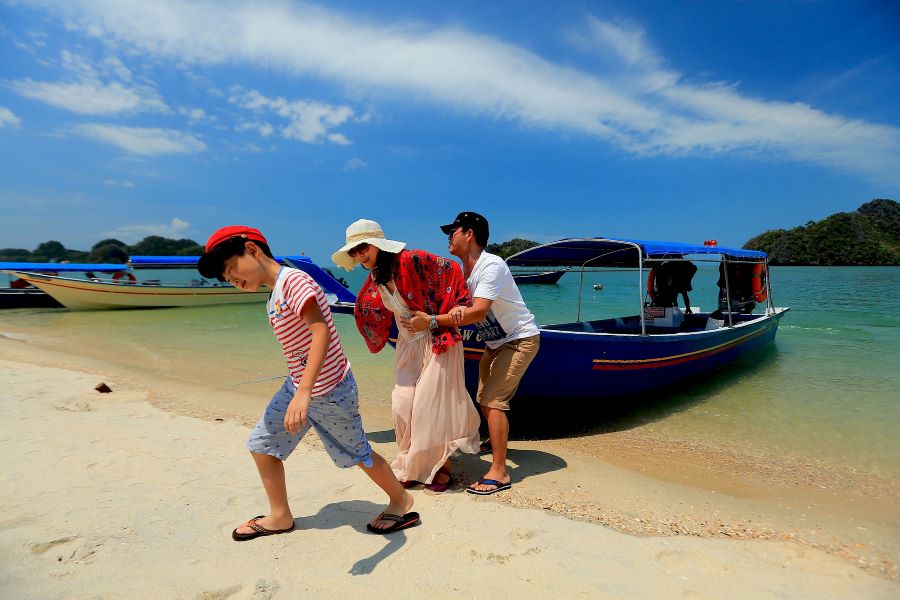 Lose Yourself in Underwater World
Having more than 200 different species of marine and freshwater fish, the Underwater World of Langkawi is one of the largest marine and freshwater aquariums in South East Asia and the largest one of Malaysia. With the cool air of the air-conditioned, the Underwater World will make you forget the way to go out and just want to stay there to lose yourself in the diversity of many species including harbor seals, rockhopper penguins, sharks, giant rays, green turtles and the enormous Amazonian arapaima – the biggest freshwater fish in the world.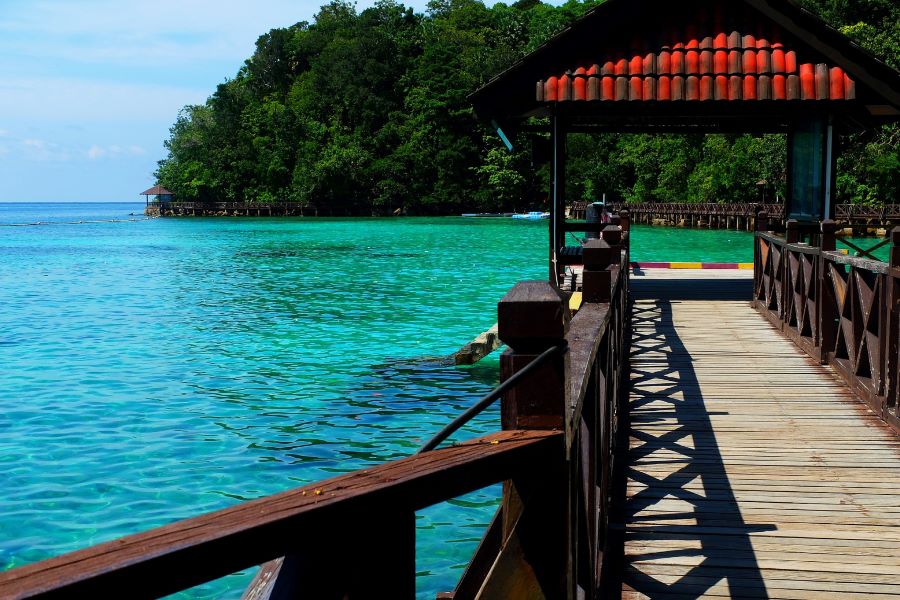 But not just fish, the complex is divided into three sections: Tropical Rainforest, Temperate, and especially the Sub-Antarctic – the most popular section. The Sub-Antarctic is the home of the 'penguinarium' whose cuteness will melt your heart and impress your children. Moreover, the Educational Resource Centre, a cafeteria, and a 3D theater make this destination even friendlier for tourists. Do not miss the color blue of the Ocean in your Langkawi shore excursions!
Be Amazed by Rich Cultural Heritage
Being a great place with amateur traditional arts and crafts, the Handicraft Studio or locally known as Kompleks Kraf is certainly the place you don't want to miss. It is a huge complex and the main Craft Complex building are designated as museums reflecting the rich cultural heritage of Malaysia. In here you can witness a wide range of authentic craft products such as batik, handwoven cloth, fiber plaited, metals, and other crafts made by skillful local people along with various interesting activities such as craft sales, craft demonstrations, educational crafts, and cultural performance.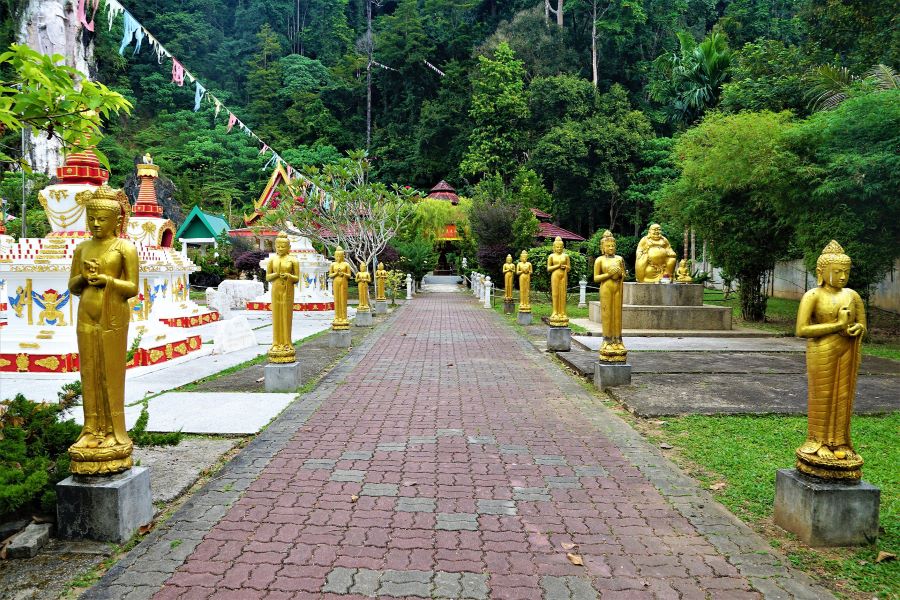 Its variety of activities makes Handicraft Studio such an ideal destination for the family holiday. If you are interested in these hand-made products, you can personally talk to the craftsmen and learn from them – one more skill you can know in your Langkawi shore excursions from Langkawi Cruise Terminal.
Indulge yourself in Tasik Dayang Bunting & Pulau Beras Basah
Maybe you have heard about the famous Lake of the Pregnant Maiden. It is not famous because it is a wonderful large freshwater lake but because of the legendary story behind it. It is a strong belief within the locals that if a woman has difficulty conceiving a child, she just needs to take a dip in the water of the lake to be blessed by the princess. What a great deal! You just need to relax by digging yourself into the cool, fresh lake of Tasik Dayang Bunting then you may have the chance to become fertile to have a baby.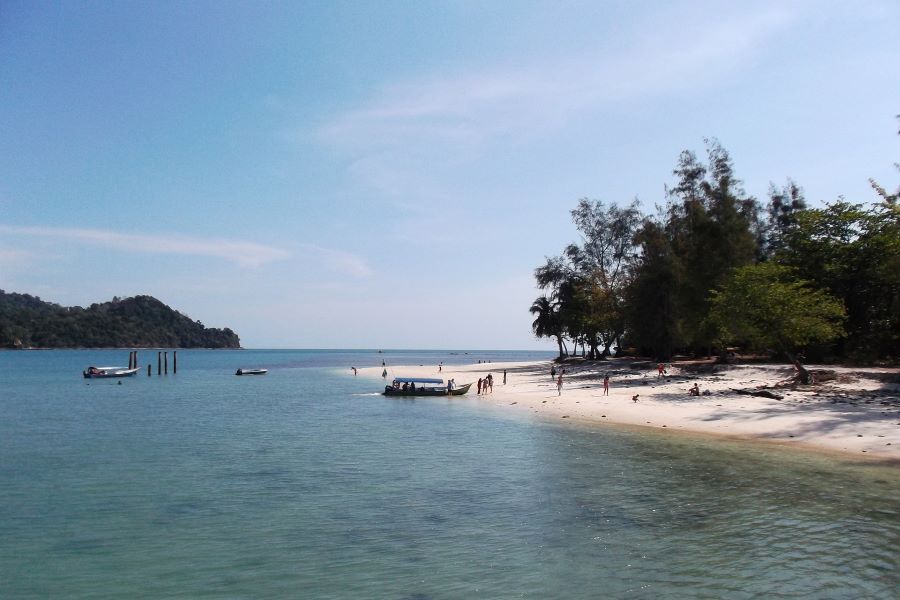 One more thing you should know is to be careful about the monkeys – they do not harm or attack you but they will pounce and snatch your food or drinks away. You just want to relax and have fun in your Langkawi day tours, not hungry and thirsty, don't you? As the perfect destination for you to witness the 'Brahminy kite' – a species of eagle and to swim with your family, Pulau Beras Basah is a must-go place. When coming to this place, visitors can meet up with dozens of these eagles flying above their heads and even can witness them closer while the native people feed them. Moreover, the crystal clear water and the white sand will absolutely a great place for your family trip in your Langkawi shore excursions because the waters surrounding here are not too deep which is suitable for children to swim or take banana boats, play volleyball or just indulge yourself in the warm sunlight.
Discover the Ecology of Langkawi Mangrove
Being noteworthy for mangrove swamps, pristine beaches, and vertical karstic hills; the Langkawi Mangrove is the very first destination you should visit right at the beginning of your Langkawi shore excursions from Langkawi Cruise Terminal. In Langkawi, you will feel your time is too short for you to visit. Why? There are plenty of 500-million-years-old limestone formations and even their names are unique - Temple of Borobudur, the Elephant Stone, and the Hanging Gardens. A variety of caves in which filled with fossils, gigantic stalagmites, and stalactites also wait for you to explore their beauty.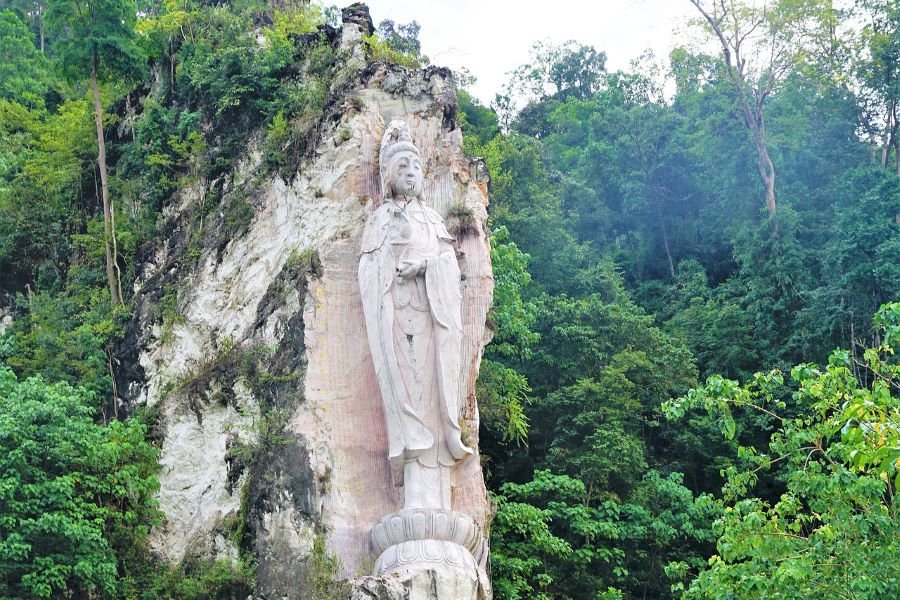 Three most attractive caves that you should not miss such as a natural tunnel developed in the limestone by an underground stream – the unique Crocodile Cave, shrouded with much folklore of the island – the Cave of Legends and the home of the large population of Malaysian Fruit Bats – Bat Cave-the most must-visit one. Private boats, kayaks, and jet-ski rentals are available for you to choose your favorite ways to explore Langkawi Mangrove. However, kayaks are highly suggested for you to slowly lose yourself in the wave of Nature and meet its residents like monkeys, snakes, otters, and other special birds or monitor lizards. You can even admire three different species of protected eagles being fed in your Langkawi day tours. Do not forget your camera or you will lose the opportunity to have an extraordinary picture of eagles as well as other wild species in their natural habitat.
Best Time for Langkawi Shore Excursions
Langkawi has hot and humid weather all year round with infrequent rainfall and cloudy. For overall, you can enjoy Langkawi shore excursions at every time of the year with temperatures ranging from 26°C to 35°C. Sunshine covers the day until late afternoon with high humidity levels. However, the best time to visit Langkawi which is also the high tourist season lasts from November to March.
High Tourism Season in Langkawi
January to March is the peak time of tourism in Langkawi shore excursions. If you expect to soak in the sun and experience outdoor activities, this is the ideal time to visit. In fact, rainfall starts to drop rarely from the end of October which attracts more tourists coming to Langkawi. The tourist flow only decreases until the end of April. Besides the nice weather, this season is also the time of many international school holidays leading to family vacations do happen. The calm water of the sea helps a lot in holding water activities such as boating, swimming, snorkeling, and so on. However, the dry season always comes with high heat. During the daytime, the temperature can reach over 34°C with extremely heavy sunshine which makes foreigners, especially those who come from colder countries, feel tired and unbearable. The humidity level is also high, hats and small wet blankets are recommended if you are outdoors.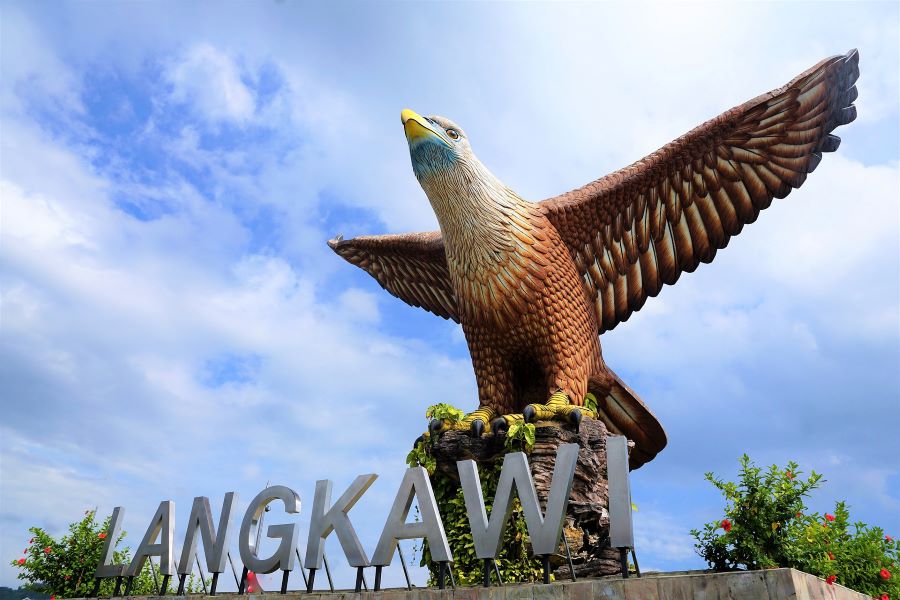 Due to the peak time of tourism, a high price on every service is not a new thing, especially hotel tariffs, car rental rates, and even tour prices. You should book your hotel before your Langkawi trip in case there is no good accommodation left for you to stay in. In some popular areas, accommodation at this time is no longer available and many guests booked for months before they arrive.
Mid Tourism Season in Langkawi
April to August is the mid-season of tourism and also the favorite one with those who want nice weather but avoid crowds. Prepare for the rainy season, there are some infrequent rain coming with gloomy clouds and a few thunderstorms. However, these things all easily come easy go. Just ten minutes and the sun will happily shine again. These rains can help to push down the temperature to a mild level, especially in the late afternoon and evening. However, the best thing to enjoy Langkawi shore excursions during this time is there are not many tourists. The environment is clean and everything is easy to access. Most outdoor activities can take place when beaches are quite empty and there is a lot of space to freely go swimming.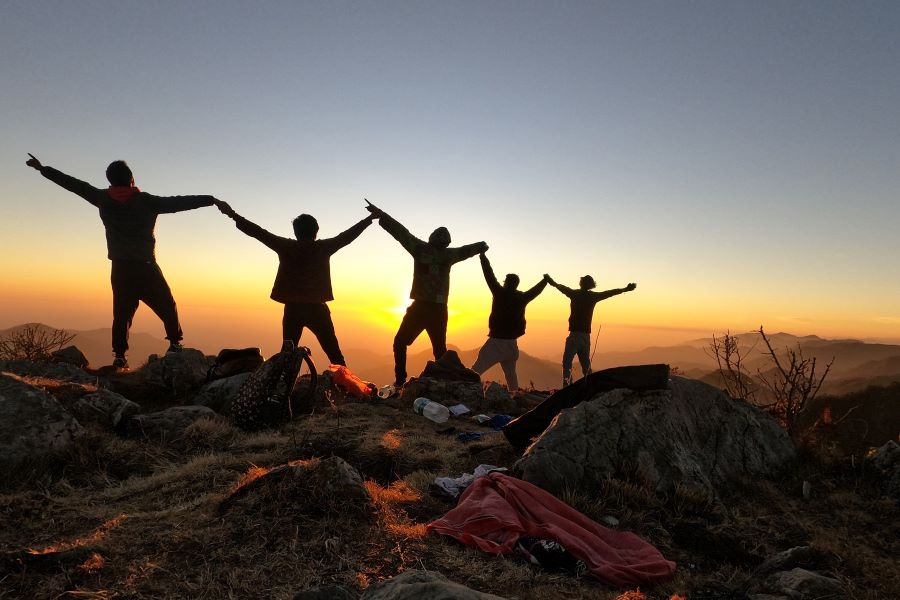 Many priorities you can earn when coming to Langkawi shore excursions this season such as lots of accommodation choices waiting to be booked, don't have to queue up at the restaurants for food, and the price is also lower than in the high season. Many hotels start offering discounts, especially the mid-range, and budget ones, and tour prices and car rentals are also come down significantly. There is no reason to miss this season when the price is reasonable, fewer crowds, but calm water, mild temperature, and gentle wind flowing. The only thing you have to note is Ramadan month when most local people fast from sunset to sunrise and many public services, restaurants, and shopping malls are closed.
Low Tourism Season in Langkawi
The rest of the year from September to October is the low tourism season in Langkawi. This time is the rainy season that most tourists and cruisers from Langkawi shore excursions try to avoid. However, it is not a bad time to visit. The rain always brings the lower and cooler temperature which is an average range of around 27°C and drops down the lowest in September. Besides, it rains only for about 2 hours per day in the late afternoon or at night.
During the daytime, expect that you have enough time to take a Langkawi sightseeing tour before the weather becomes worse. The rains are not too ugly as you think. They bring the lush green rainforests and landscapes, full of blooming flowers and trees, while the sun does not beat everything down. One thing to note is the ocean can swell and rough and water activities are prohibited for your safety.