With the arrival of rainy season, flowers blooming and bountiful fruits, babies and migrants alike fills Langkawi's wildlife scenes, don't miss the opportunity to see this natural wonderland dating back 500 million years. Join Langkawi shore excursion and get to know our birds and wildlife up-close and personal.
Start your Langkawi trip by exploring Langkawi dense rainforest along the slopes of its two highest mountains Gunung Raya and Mount Mat Cincang. Most of the trekking trails and hiking routes in the island are through these rainforests where you get to see giant tall trees that are hundreds of years old, some having formed large canopy structures at the top, and also many amazing animals as well as bird life. There are more than 230 species of birds in forests of Langkawi and over 400 different types of trees.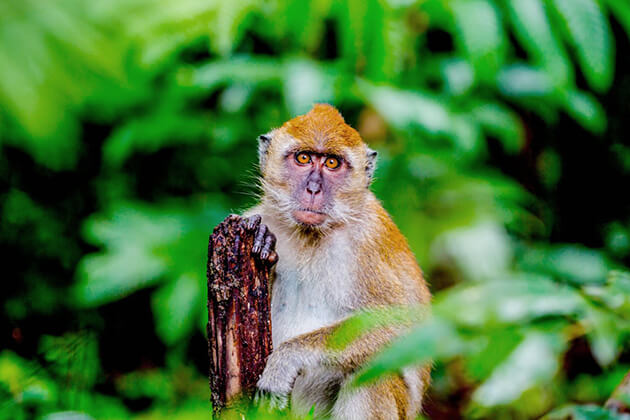 Firstly, climb up 638 steps to reach the Seven Wells waterfalls, then pass by the rainforest which leads to Mount Mat Cincang which is part of the UNESCO world heritage geography parks, formed some 550 million years back and is the oldest rock in South East Asia. Out of over 400 species of trees and 230 species of birds in Langkawi, you will get to see several of them, or pass by and can even take a swim in a fresh-water jungle stream.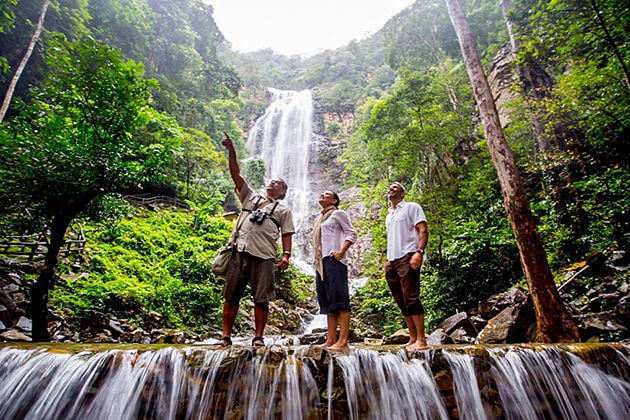 Langkawi is a great destination to explore the diverse flora and fauna with the porous nature of limestone continually exposed to the dehydrating sun, wind, and salt from the oceans have resulted in the growth of a unique flora some of which cannot be found anywhere else in the world. Enjoy the fresh air while adoring the beauty of our local trees and plants with astonishing therapeutic quality.
The tour ends with a transfer back to the port for cruise departure.