Enjoy the natural atmosphere by hands-on experience in Laman Padi, discover the marine life in the largest aquarium in Malaysia and then buy some local souvenirs in the special Handicraft Studio. All of these experiences are included in the Langkawi shore excursion.
This morning, enjoy the Langkawi's main highlights on an included guided sightseeing tour with joining an excursion to the first place is Laman Padi, essentially means rice field in English. This vast open complex comprises a number of rice fields, herb gardens and galleries or museums where the process and evolution of rice cultivation and harvesting in Langkawi is exhibited. You can enjoy the lush greenery with hens roaming around while spend some time with the nature experiencing the hand-on paddy cultivation. On the herb garden included, taste some fresh fruits which local guide literally took them off the plant.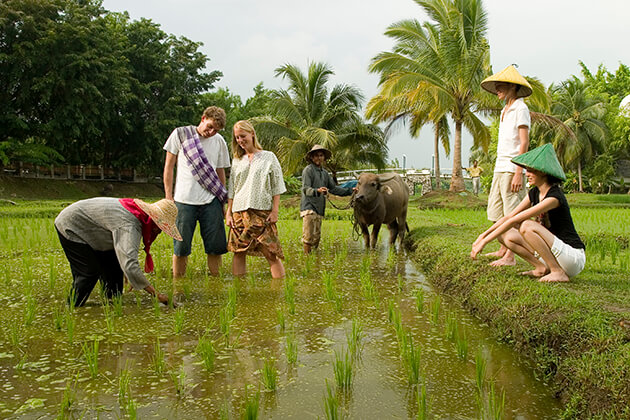 Next, you head to one of the largest marine and freshwater aquariums in South East Asia – Underwater World. The huge white-washed structure houses more than 200 different species of marine and freshwater fish including harbor seals, rockhopper penguins, sharks, giant rays and the enormous Amazonian arapaima – the biggest freshwater fish in the world. When children playing with cute little penguins, you can taste a cup of coffee and watch the short movie in the 3D theatre. Lastly, your family trip will be so interesting with taking a walk through six-million-liter underwater tunnel tank which houses an extensive number of fish including sharks, giant stingrays, and green turtles.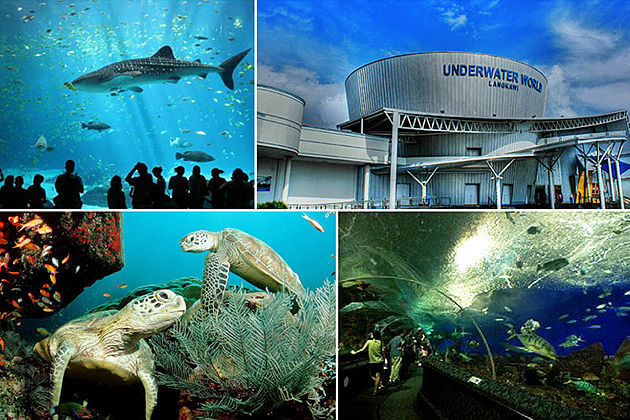 Your Langkawi shore excursion will not complete without a visit to Handicraft Studio locally known as Kompleks Kraf. It's a huge complex and the main Craft Complex building has a succession of halls with several sections that are designated as museums displaying varieties of intricate art and craft items, reflecting the rich cultural heritage of Malaysia. Great place with amateur traditional arts and crafts made by local people such as songket weaving, wood carving & plaiting, Batik printing, etc. You can personally interact with the craftsmen and learn how they make the products while your kids enjoy learning how Batik printing been done.
Finally, return to Langkawi port for your next Shore Excursions.