Cu Chi Tunnel speedboat tour will certainly highlight your Phu My shore excursions from cruise port with unforgettable memories in this unique historical monument. In the wars, Cu Chi Tunnels used to be a strong resistance base and defense system inside the ground of Vietnamese soldiers, majorly contributing to the success of the nation's courageous struggles against the enemies. The sophisticated tunnel system includes a diversity of rooms that serve the daily activity of the soldiers such as bedroom, working room, kitchen, warehouse, hospital, etc. all of which are ventilated to the bushes in the forest. Nowadays, Cu Chi Tunnels are not only a national monument but also a tourist attraction that appeals millions of visitors each year. Let's come and discover the glorious man-made construction!
Departing from Phu My port, we will transfer to Tan Cang Pier by a comfortable air-conditioner minivan where we can get on the luxurious speedboat to Cu Chi Tunnels and enjoy the light breakfast with salted egg yolk chiffon, bottled water, and seasonal fruits.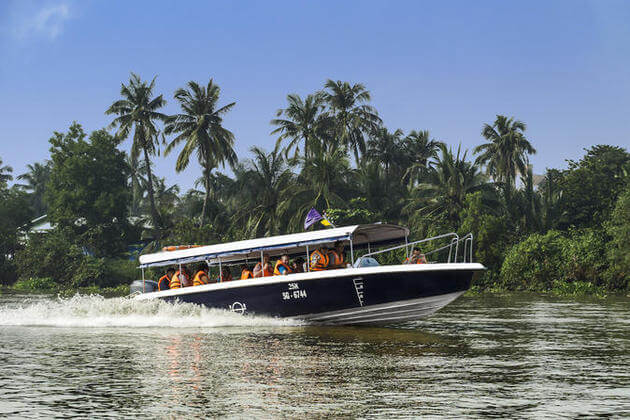 When reaching Cu Chi Tunnels, we will watch a documentary film that presents heroically historical stories of the Vietnamese in the wartime, from the first days the tunnels were trenched to a difficult-but-courageous life of the soldiers inside this monument. The film will have acknowledged us about the amazing tunnels – a historical site that witnessed the brave spirits of the Vietnamese before we explore them.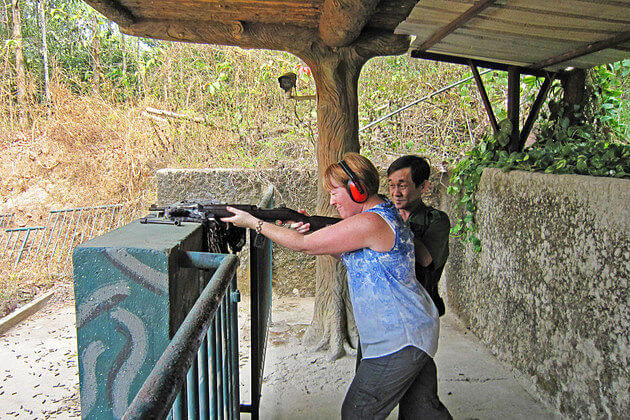 After that, it is such an adventurous experience for us to walk in the jungle and surprisingly discover the dangerous traps to kill the enemies, the secret entrances for the soldiers to enter the underground resistance base, the bunkers and underground hideouts to get rid of the enemies in case of emergency. Next, we will have a chance to shoot the real guns (without bullets) at Cu Chi rifle range with the support of Vietnamese soldiers to guarantee your safeness during the experience. Continue this Phu My shore excursion, we will visit the places where the local people make rice-paper – the skin of spring roll (one of the most famous traditional foods in Vietnam) and learn about the product line of rice-wine.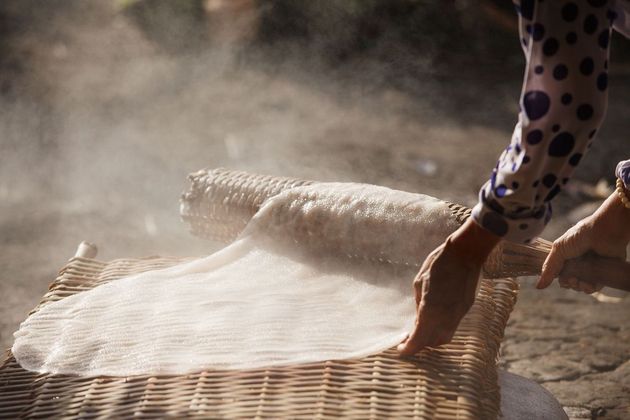 The most expected part of our tour is going inside Cu Chi Tunnels, admiring the incredible power of the Vietnamese in digging the complicated tunnel system which is considered as the underground military base. You can crawl or creep into through the secret entrances like a real soldier. That will definitely be one of the most special and fantastic memories of your time in Vietnam.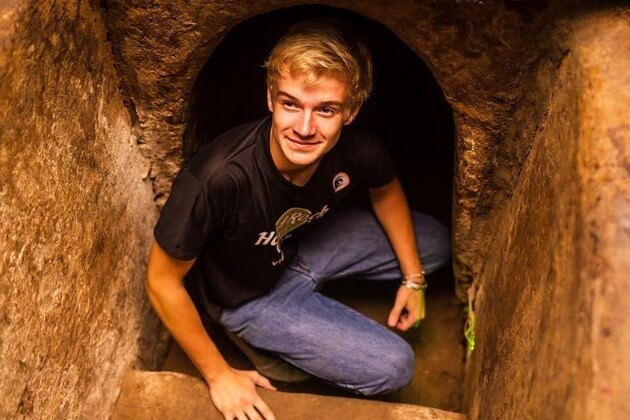 After an adventurous time, we will enjoy the peaceful atmosphere with some cups of fragrant tea and cookies. Taking a short rest, then we will move to the restaurant, have lunch and back to your hotel. The boat tour ends.