Are you looking for an adventurous motorbike tour around the hustle and bustle of Ho Chi Minh City? Do you want to experience this vibrant city like a true local? Offered by the Cruise and other booking office, our one-day Ho Chi Minh day tour from Phu My Port is an exciting, authentic and efficient way to explore this city at its best.
You will be picked up and welcomed by our tour guide and driver at cruise port to enjoy Phu My shore excursion and promptly transferred to the meeting point. From there, the anticipated adventure from the back of a Vespa will begin where you explore its hidden charms and cultures that are not normally seen on the crowded tourist routes.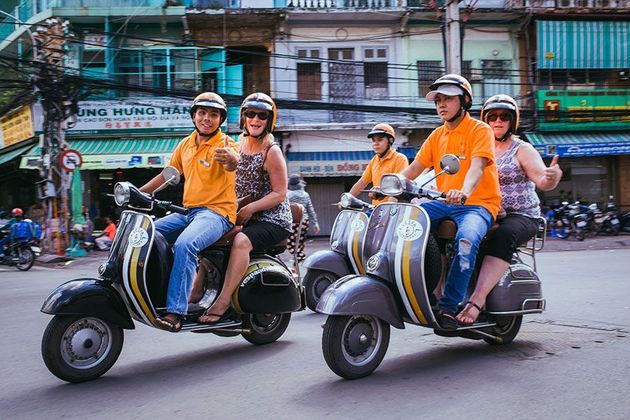 The first stop of our ride is the Tao Dan Park to visit the bird lovers' club, opened only from 6 am to 9 am daily. After that, we will head into the Thich Quang Duc Monument, dedicated to the Vietnamese Mahayana Buddhist monk who burned himself to death at a busy Saigon road intersection on 11th June 1963. Photographs of his self-immolation were circulated widely across the world and brought attention to the policies of the Diệm government. John F. Kennedy said in reference to the photograph, "No news picture in history has generated so much emotion around the world as that one". Next, the Vespa driver will stop at the Flower market where you can quickly snap some shots of beautiful flowers being sold there.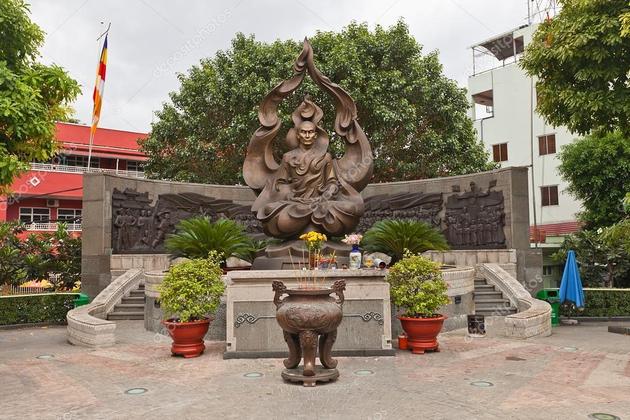 Later in the day, you also have the chance to pass by the Ong Bon Pagoda or the Nhi Phu Temple which were built by the Fujian Congregation. As locals often come here to praise the Gods for good health and fortune, you will get a glimpse into the religious life of the majority of Vietnamese people while marveling at the gilded carvings and immersing in the aroma of burning incenses. Then, you will take a stroll through a small fabric alley, and before long, reach the Chinese medicine street market to learn about "thuoc bac" and "thuoc tau".
Say goodbye to the Vespa driver, we continue exploring this bustling city by visiting some of the most important architectural works such as the Saigon Old Post Office and the Notre Dame Cathedral. We finish our day with some shopping time at the Ben Thanh Market, a very popular tourist spot mainly due to its rich history and prime location. The market offers a wide selection of goods ranging from faux Nike shoes to beautiful silk Ao Dai. As the sun begins to set in this lively city, you will be driven back to the port.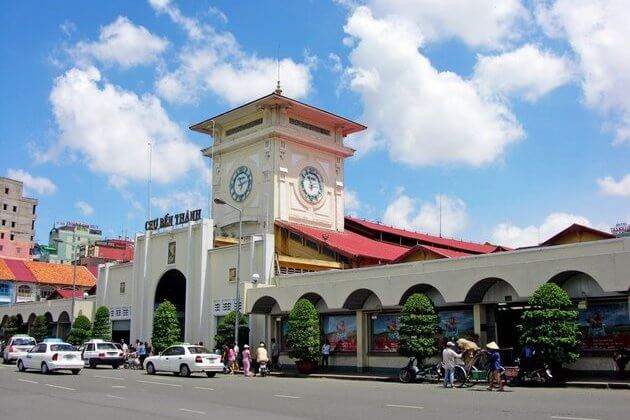 Special note: Children must be from 6 years old traveling with parents.