Your tour starts with pickup from Phu My Port, or Vung Tau Port, in Vung Tau, before a comfortable drive to Nui Nho (Nho Mount). The 900 steps up the mountain lead to the spectacular Statue of Jesus. Standing at 32 meters in height with 18.3-meter long arms, this statue serves as an excellent vantage point to admire the whole city and shoreline.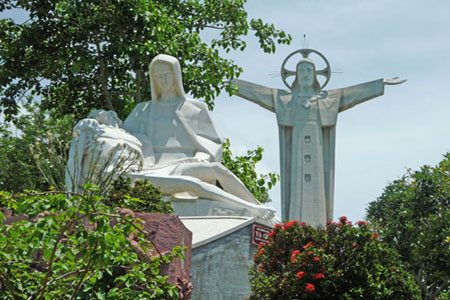 After you walk down the mountain, enjoy a cool drink from your guide before heading to the next destination, Niet Ban Tinh Xa (Nirvana Pagoda). There, admire the sheer magnitude of the majestic statue of Lying Buddha. Before you leave, try drumming the giant bronze bell in the upper level for good luck. Continue on to the White Palace – once the summer palace for Bao Dai, the last Emperor of Vietnam.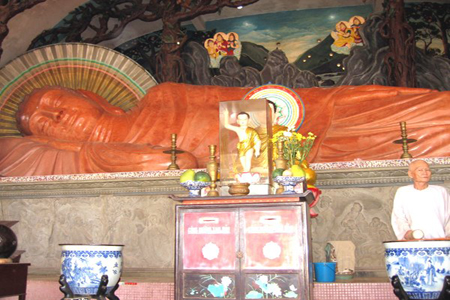 After a delicious local lunch, continue to visit Whale Temple, which worships the remains of a whale washed up onto the Vung Tau shore over 100 years ago.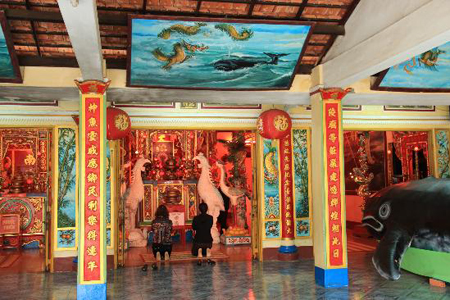 Enjoy your second chance of a panoramic view of the city at the Vung Tau Lighthouse. With its peak located 170 meters above sea level, the Lighthouse is widely regarded as the most interesting landmark in the city. If you'd like, arrange for a 10-minute motorbike ride to the top. In the afternoon, head back to Phu My Port/Vung Tau Port in good time for your cruise departure. Trip ends.