Meet your guide and driver upon pickup at Phu My Port, or Vung Tau Port and start your Vung Tau shore excursion with a visit to Long Tan and Nui Dat Old Battlefields. Your first stop of the day is the former Nui Dat Task Force Base (Nui Dat SS Hill) where two pillars of main gain are the only remains. The former runway has given way to a wide stretch of village road while the old helipad is now a soccer field.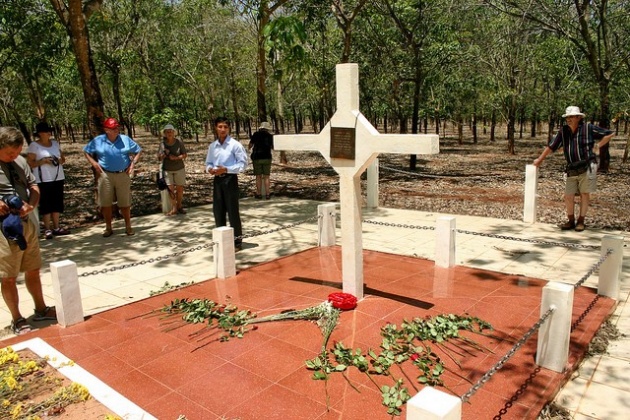 Then you'll visit Nui Dat Kindergarten. Opened in October 2010 and funded by the Australian Vietnam Volunteers Resource Group, this kindergarten now stands on the site where over 5000 Australian soldiers were based at any one time during the Vietnam War.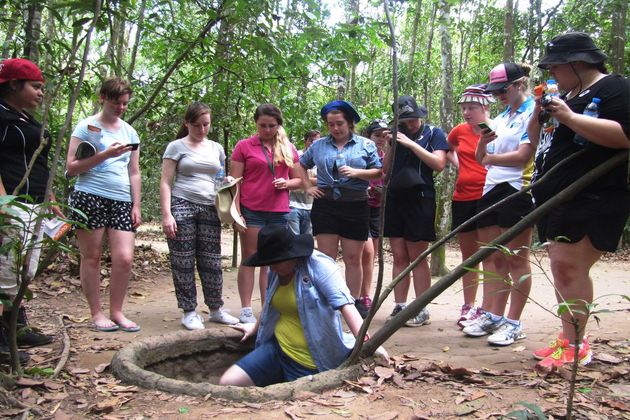 Afterward, while en route to the Discourtesy Rubber Plantation, you'll be driven past the location of the Horseshoe, of which access is prohibited due to mining activity. After lunch, continue to the Long Tan Cross Memorial, the Long Phuoc Tunnels and Ming Dam, which is no longer the "Secret Zone", and Long Hai. In the afternoon, head back to Phu My Port/Vung Tau Port in good time for your cruise departure. Trip ends.