Known as the best destination in Vietnam shore excursions, Ha Long Bay has a wide range of islands and caves that attract a lot of tourists all over the world. This Halong Bay tour from cruise ship allows us to discover the bay with a scenic flight for perspective & a 4-hour cruise trip for close glimpse of the bay. Join this Halong Bay shore excursion to explore the beauty bestowed by Mother Nature.
Pick up Cai Lan Cruise Port, your Halong shore excursion will start with a drive to Tuan Chau Marina Wharf and do the check-in procedure for your flight over Halong Bay with Hai Au Seaplane.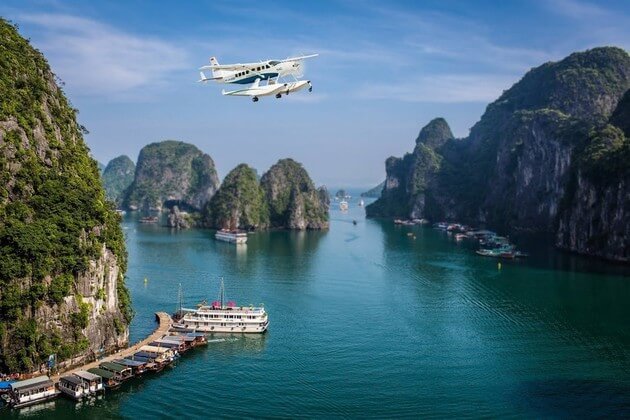 Up in the sky, we will take a 25-minute scenic flight over the spectacular Halong Bay for an amazing view of the landscape seeing thousands of islands in different unique formats such as Fighting Cock, Rocky Dog, Incense Burner…We will also see various islands from the height such as Cong Do, Bo Hon with their hidden lagoons and then fly out to Dau Be on the edge of the Gulf of Tonkin.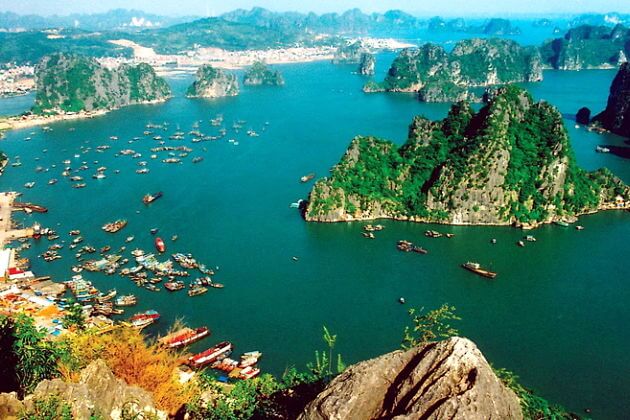 After 'The flight of life', we will land off in Tuan Chau and board our private Halong Sails for 4-hour cruise in the Bay visiting Heaven Palace Cave – one of the most amazing caves in Halong Bay. Lunch will be served on board. In the mid-afternoon, we will cruise back to the Wharf and have a private car take you back to Cai Lan Port in good time for your cruising. Tour ends.