Located in the center of Beijing, Forbidden City is the palace of two last Chinese dynasties Ming and Qing. The Forbidden City is the largest complex of intact historic buildings remaining in the world, consisting of 800 buildings with 9,000 rooms. This is a tranquil oasis located in the middle of the bustling capital city of China, Beijing. Today, it is also called Gu gong (the old palace) named after the previous name of Forbidden City (Zi cheng jin) due to prohibiting civilians unless they are permitted.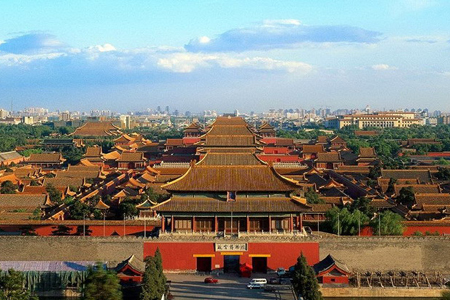 Basic principles of Chinese construction associated with the work of the ancient past of China make this impressive wonder. The Forbidden City is an illustrative example of traditional Chinese architecture, with a wooden frame propping the weight of roofs, other parts are the same using a complex propping systems, roof sticking out of the wall bending round up, decorative tile roof, brick and stone inserted into the wall are the highlights of construction. For over 500 years, completed in 1421 and became a museum in 1925. The Forbidden City is both the administrative center of government and the residence of 24 emperors of Ming and Qing Dynasties. The last emperor of China, Aisin Gioro lived here as emperor in the Forbidden City after the establishment of the Republic in 1911, but eventually commanders were forced to run in Tianjin in 1924. One year later, the Forbidden City became a museum in 1925.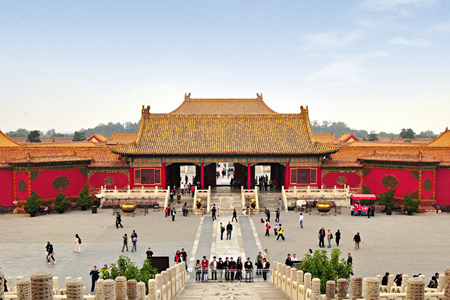 Nowadays, the Forbidden City is the largest museum in the world, belongs to the most populous country in the world housing the most important art treasures of Chinese including antiques and paintings… each year, this place welcome up to 10 million visitors. In 1987, the Forbidden City is recognized as one of the world's cultural heritage by UNESCO. You trip to Beijing (and China in general) would not be completed if you have not visited the Forbidden City.