Among numerous temples in Thailand, Tiger Cave Temple, locally known as Wat Tham Suea is one of the top-notch destinations.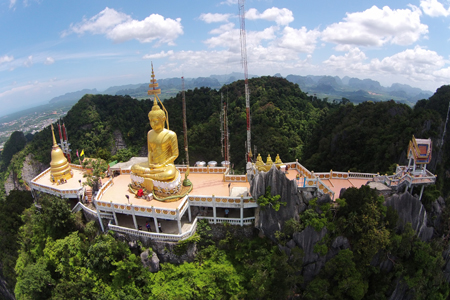 Located about 8km from Krabi town, the Tiger Cave Temple is not only a spiritual sites but also a place of archaeological and historical interest. Inside the temple, visitors can find numerous relics such as stone tools, pieces of potteries, and the mold for making Buddha footprints. As a meditation center, the temple offers a tranquil atmosphere plus stunning 360-degree view of the blue sea. The surrounding area features a ring of tree-covered cliffs coupled with a maze of natural caves.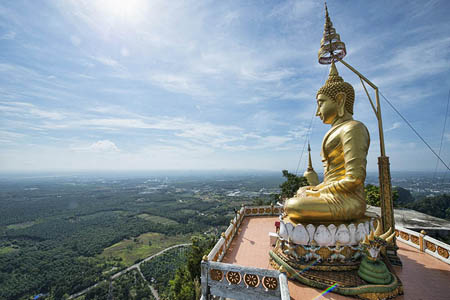 The highlight of Wat Tham Suea is the 1,272 step climb up a limestone tower which is really a challenging hike for those who want to see the "footprint of the Buddha". If you nail, splendor of Andaman Sea is for you.