A shore excursion discovering the Buddhism in Japan by visiting Kotokuin Temple, Hasedera Kanon, Hokokuji Temple, and Tsurugaoka Hachiman-gu Shrine. After all, head to Komachi-dori Shopping street looking for some Asian gifts for your family and friends.
Start your day with pickup by your guide followed by a 60-minute ride to Kamakura center. The first place of the trip is the Kotokuin Temple, which has the second tallest bronze statue – The Great Buddha of Kamakura. The Buddha still steady stand through plenty of destructions by disasters such as typhoons and tidal waves between the 14th and 15th centuries. Just standing in front, you feel the rich history of Japan, the solemn and majestic atmosphere around, and especially the "far away from home" feeling. Have a walk and you can cleanse your soul.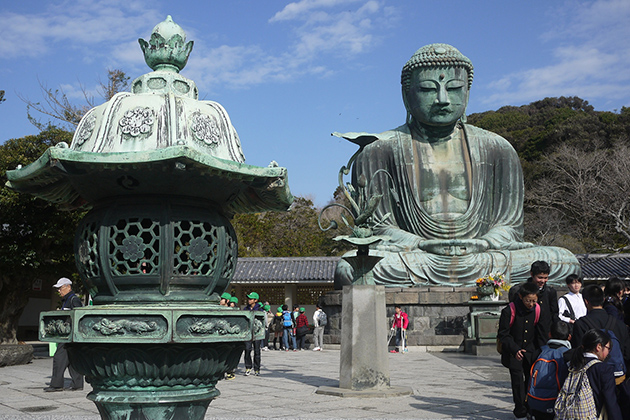 Afterward, you head to Hasedera temple, famous for its eleven-headed statue of Kannon, the goddess of mercy. The 9.18-meter-tall, the gilded wooden statue is regarded as one of the largest wooden sculpture in Japan and can be viewed in the temple's main building, the Kannon-do Hall.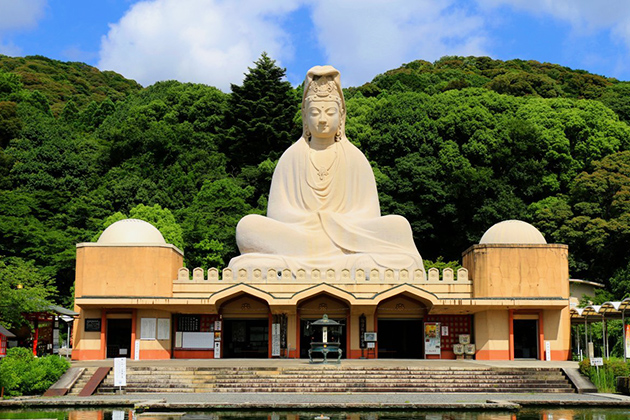 By touching the 100-year-old wooden buildings, you may feel the accumulation of Japanese history. Strolling along the pretty garden with ponds inside, you can relax in the peaceful scenery.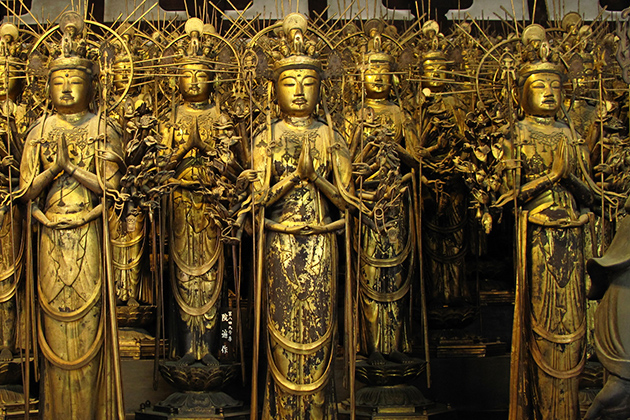 Continue your Yokohama trip with a visit to Hokokuji Temple. Appearing rather unassuming as you arrive, the path to the temple leads past a relatively modest gate and through a small garden to the main hall – a statue of the historical Buddha. Hokokuji Temple, however, is best known for the beautiful, small bamboo grove found behind the temple's main hall, which lies thick with over 2000 dark green bamboo stalks. A few narrow pathways lead through the bamboo to a tea house where you can take a sit and enjoy a cup of matcha tea while tasting the scenic views into the bamboo grove.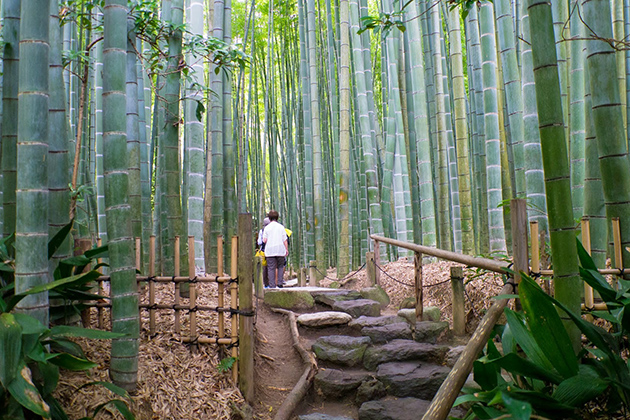 Then, driver transfers you to Tsurugaoka Hachiman-gu Shrine which dedicated to Hachiman, the patron god of the Minamoto family and of the samurai in general. Flanking the main approach to the shrine are two ponds which have islands inside. A garden full of blooming peonies is worth a walk and in spring, the cherry blossoms were nearly in full bloom and looked extremely photogenic.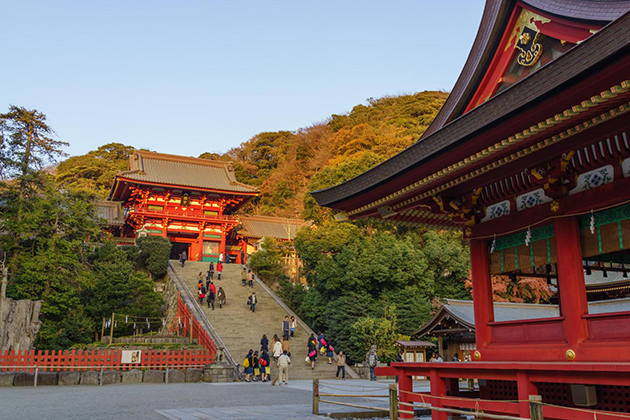 The last place of the trip is Komachi-dori Shopping street, the Kamakura's cramped albeit quaint main shopping street. Take your time to explore the different novelty shops both to your right and to your left which are restaurants, boutiques, fancy cafes, Japanese-style sweet cafes, and stores selling souvenirs and special items. The shops selling Japan's traditional washi (rice paper) would make great souvenirs along with various other artisan's carvings and craft. And don't miss tasting the sweet only be found in Japan – the sakura mochi which was extremely delicious. The trip ends when you are driven back to Yokohama port.