Perched on the southern foot of the idyllic Signal Hill and facing the sea is the Qingdao Guest House, also known as German Governor's Mansion. Initially, the Guest House was the Governor's Official Residence. Its construction was begun in 1905 under the German occupation and 3 years later, it was completed.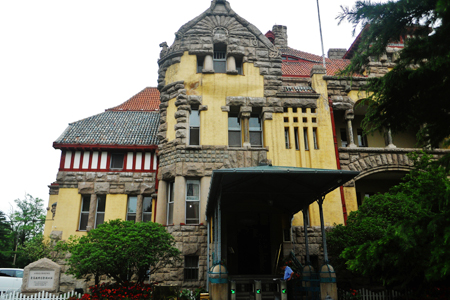 Covering an area of over 4,000 square meters, the Guest House was peppered with delicate shape, impressive ornaments, graceful lines and bold colors. The design of the building is pretty unique, featuring the strike style of such German structures. Upon reaching the German Governor's Mansion, tourists will be impressed with grand yellow exterior walls adorned with rough granite. Sandwiched between the bright red pan tiles and blue fish-scale tiles are the intrinsic asymmetrical roofs covering a luxury palace. The residence is considered as a masterpiece of German architecture – one of the best buildings exemplifying the essence of European-style. It is said that Germany paid more than 450,000 gold marks to build it.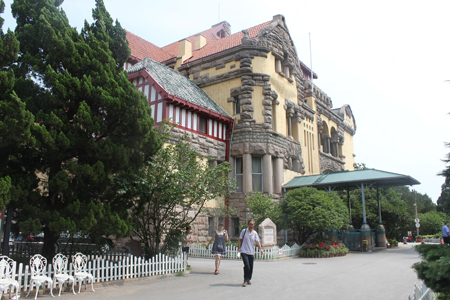 The Residence has four storeys with 30 rooms of various size and 14 distinctive exhibition halls. Each hall has its interior decoration, all are elegant and splendid. There is also a vast courtyard jam packed with fruit trees and ornamental plants. Don't miss the chance to snap stunning shots!