Gukjesijang or Gukje Market (Gukje means International in Korean) is nestled beside Biff Square, the well-known modern movie district of Busan, Korea. The market used to be a place for refugees to strive to earn a living over the period of Korean War. It soon grows into a busy maket and currently, becomes one of Korea's largest traditional ones where both locals and international visitors come to pick up some bargains.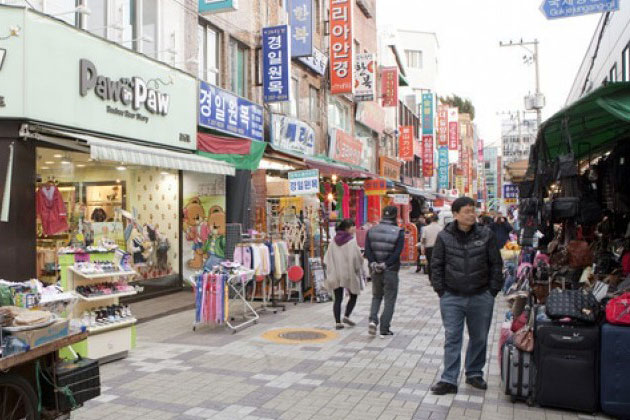 Gukje Market which is imbued with the old-fashioned marketplace spirit, resembles that of Namdaemun Market in Seoul is full of goods from electronic items, home appliances, clothing, fish, fruit and vegetables. Each alleyway is crowded with stalls, and it connects to several other markets such as Bupyeong Market, Kkangtong Market, Jagalchi Market.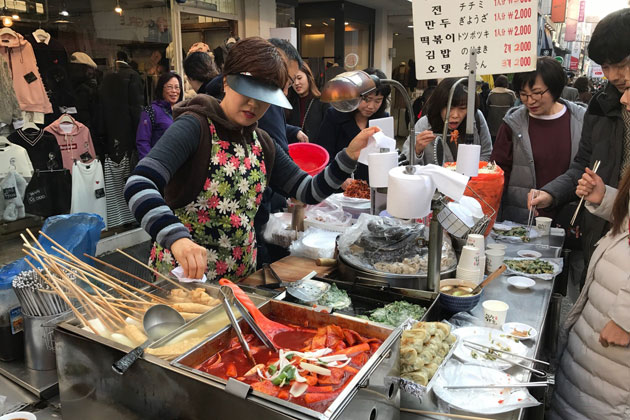 It stocks such a tremendous variety of both new and used items; especially, it is an ideal destination to purchase Hanbok – Korean traditional dress. Since vendors deal in wholesale and retail sales as well, the average customer can purchase various items at incredibly inexpensive prices. Though still one of Korea's most popular markets, the Gukje Market used to be the very center of commerce as both military supplies for the U.S. armies and imported goods came through the neighboring port city.