Haenyo Museum is established to preserve the traditional songs of Jeju's female divers which are in danger of disappearing. These female divers called the Haenyeo which refers to sea women. Their job is diving into the ocean water to collect a number of shellfish, seaweed, etc, without using any underwater diving equipment.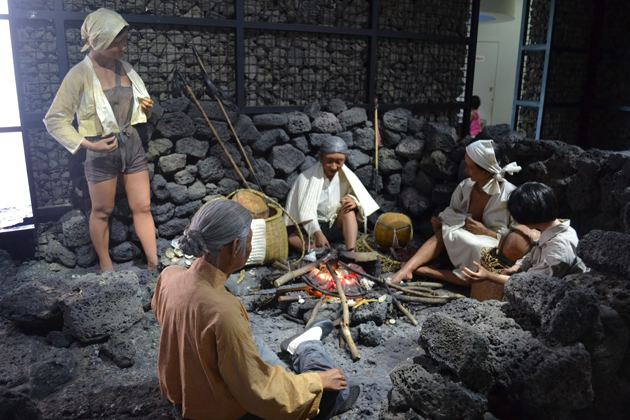 These female divers are known for their independent spirit and determination. They have only a special diving suit with weights they tie on a belt, a pair of goggles, a round ball-like tube to keep their balance and a basket to put their harvests in. They can dive up to 30 metres deep and hold their breath for over three minutes. Their harvests consists of sea urchins, abalone, octopus, oysters, etc.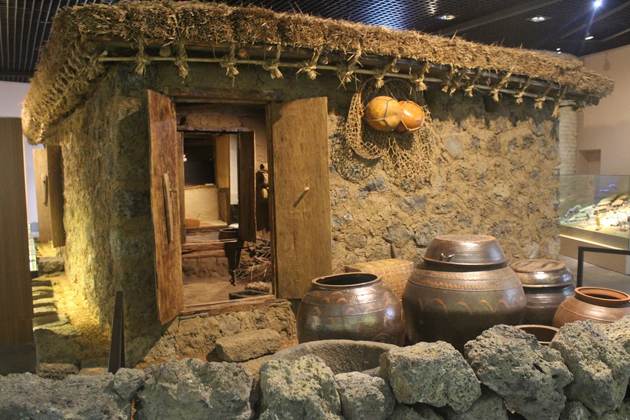 With a view to preserving this very important cultural asset, Jeju Haenyeo Museum has held special performances in its three exhibition halls to showcase Haenyeo's history, lifestyle and traditions. Exhibition Hall 1 which is entitled Haenyeo Diver's Life includes a restoration of a traditional haenyeo's home, and her meals. Also on display, to show a more realistic view into their daily lives, are the various utensils used by female divers. Exhibition Hall 2 displays a pair of haenyeo divers' goggles and the fishing spheres they often use underwater. Exhibition Hall 3 has an underwater theme called The Sea and displays the fishing industry's culture. The museum also exhibits various photos of Haenyeo and their activities, to provide an accurate picture of their lives.