Located in downtown Hiroshima, the Hiroshima Peace Memorial is the only structure left standing after the explosion of the first atomic bomb on 6 August, 1945. Four years to the day after the bomb was dropped, it was decided that the area would not be restored but instead devoted to peace memorial facilities. It aims to deepen the understanding of people around the world of the tragedy caused by the atomic bomb, and to hand down Hiroshima's experience of the atomic bombing to future generations.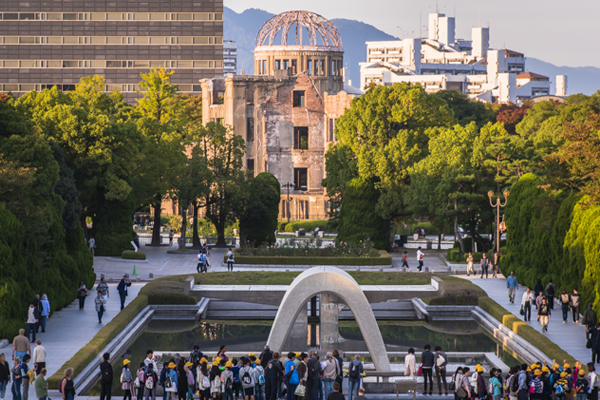 The main facility is the Peace Memorial Museum. Consisting of two buildings, the museum portrays the history of Hiroshima and the advent of the nuclear bomb. Its main focus though is on the event on August 6, 1945: the dropping of the bomb and its outcome in human suffering. The personal details displayed are quite upsetting and serve to remind that we should not take peace for granted.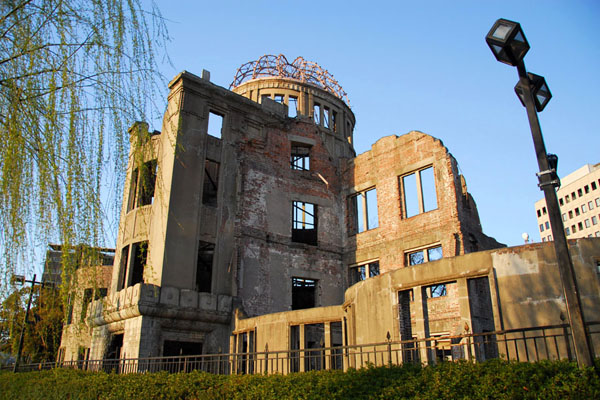 The most important meaning of the surviving structure of the Hiroshima Peace Memorial is in what it symbolizes, rather than just its aesthetic and architectural values. This silent structure is the skeletal form of the surviving remains of the Hiroshima Prefectural Industrial Promotional Hall. It symbolizes the tremendous destructive power, which humankind can invent on the one hand; on the other hand, it also reminds us of the hope for world permanent peace. Every year on the anniversary of the bomb, a ceremony is held at the Peace Memorial Park. Speeches are made, wreathes are laid at the Cenotaph, and a moment of silence is observed at 8:15 am, the precise moment of detonation. The situation of the atomic bombing is conveyed to visitors with a feeling of real life when the memoirs and poems are read aloud.