Constructed in 1589 by Mori Terumoto, one of the Five Great Elders of Toyotomi Hideyoshi's council, Hiroshima Castle in Hiroshima city, also known as Carp Castle, was an elegant castle, but all was lost in the atomic bombing original castle. It was destroyed in the atomic bombing of Hiroshima in 1945 during World War II. In1958, the exterior of the castle was renovated, and 4 years later, the inside was restored. Today, it has turned into a history museum featuring Samurai culture.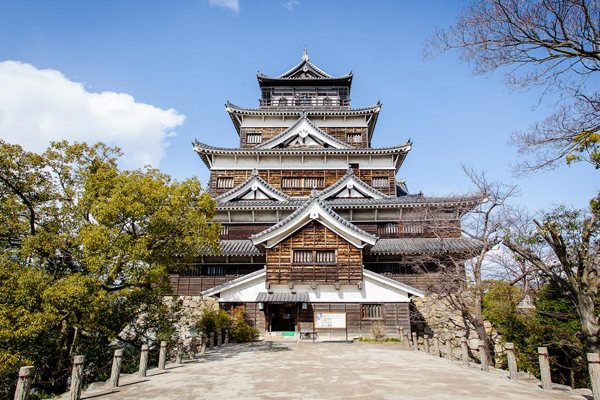 The present castle consists of the black-colored keep only and is a 26m-high five-story building. Inside the castle keep is a history museum dedicated to the history of Hiroshima, Hiroshima Castle and other Japanese castles. Only the inner moat of the original three outer moats survives. The castle grounds contain the Hiroshima Gokoku Jinja and a concrete bunker from which the first radio broadcast out of Hiroshima after the 1945 atomic bombing was broadcast. Also within the castle's precincts are a shrine, some ruins and a few reconstructed buildings of the Ninomaru (second circle of defense).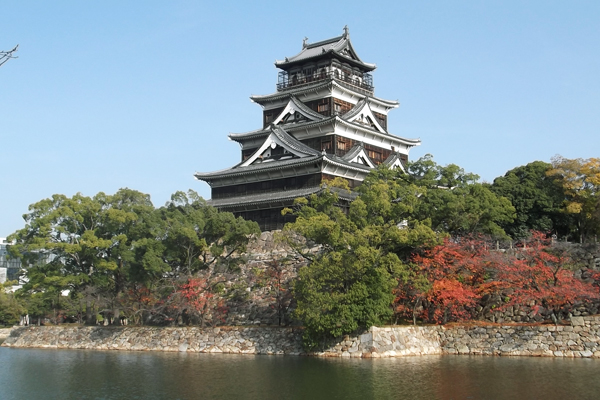 Outside the moat, the castle is a popular place to walk as there is a well marked 1.5 km path that circles the castle grounds. If traveling with children, there is a small kids playpark on one side and its a nice place to sit and relax for a while. Kids will also enjoy spotting the fish and turtles that swim in the moat. Across the street is Hiroshima's Central Chuo Park if you need more space to run around. At sunset, the castle offers a stunning scenery and after a winter snowfall or when the cherry blossoms are in bloom, the view from the blossoming trees of the castle is especially beautiful.