Located in Nada district, Kobe, Hakutsuru Sake Brewery is the largest Japanese sake brewing company. Hakutsuru was in operation until 1969 as an original brewery, but now is used as a museum. Sake brewing has modernized and old methods have been transformed by new techniques. As a result, old materials and tools are gradually disappearing.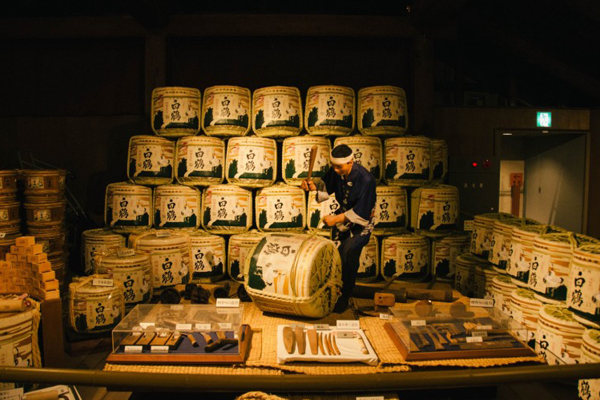 Hakutsuru features good exhibits with life-sized replicas and models presented at the Hakutsuru Sake Brewery Museum, a wood-built former brewery building on the large grounds of a modern sake factory providing a fascinating look into traditional sake-making methods. The museum maintains a nice ambience and offers useful English pamphlets and video clips (both Japanese and English)  explaining the sake brewing process.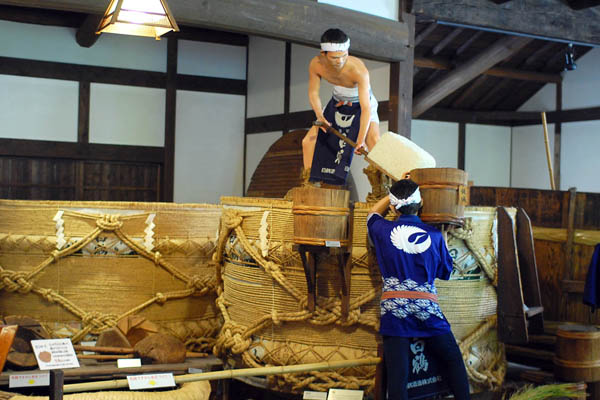 The process of sake brewing, and the lives of sake brewers are displayed using models. There is an air of dignity as one walks among the aged, solid wood pillars and subdued atmosphere of the museum. The centuries-old method of sake brewing originated in the early 17th century. The most startling scene in the museum is the one that greets visitors as they enter. It depicts a huge wooden tank about to be hoisted through the ceiling to the second floor storage. Another scene shows the dining area for the brewers, so that not only brewing methods but daily living habits are also portrayed. In addition, there is a free tasting for visitors, which is made from 100% Yamada-nishiki rice, plum and citron liqueur. It is recommended to enjoy testing a tasty soft ice cream of amazake (sweet drink made from fermented rice). You can smell sake lees slightly and this taste certainly becomes a habit for you.