A day exploring Takeo city with the worth-visiting Yoko Museum complex included the beautiful Keishu-en Japanese Garden and a tea ceremony in classic wooden Teahouse Mifune-Jaya. Then head to Peace Memorial Park to get a glimpse of the horror of the atomic bombing in Nagasaki.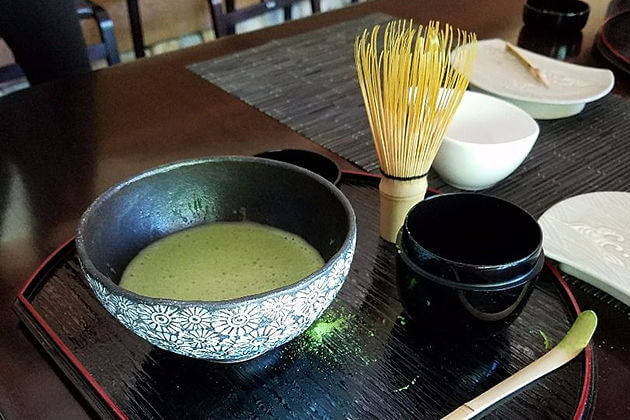 Upon arrival at the port, start your Nagasaki shore excursion with being welcomed and picked up by local guide and driver, hop on a scenic drive to Takeo-city. The first place of this shore trip is Yoko Museum where exhibits ancient ceramics and porcelain from Tang Dynasty to Qing Dynasty – the richest Dynasties of feudalism China. These items are all priceless masterpieces such as the Blue and white baluster fish jar from Yuan Dynasty, Vase Peach Bloom Gaze, and Biscuit porcelain model of dragon boat from Qing Dynasty.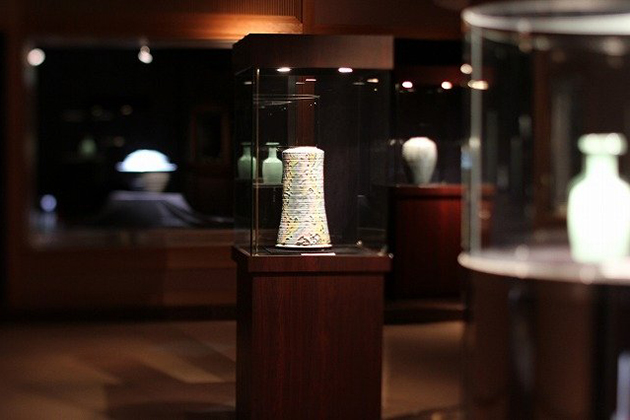 Nearby, the Keishuen Garden shinning as a treasure of artwork following the pure Japanese style. Stroll along the grassy yard dotted with colorful flowers, admire the man-made waterfalls and the structure made from over 2000 tons of rock. It takes a few minutes for a walk to the Teahouse Mifune-Jaya where you will experience the Tea Ceremony in a Japanese Style Arbor. The architecture is unique with not only the symbolic simple wooden plate counter but everything is made from wood, create a warm and elegant place to reward yourself after a long hard-working time by peacefully enjoying a serene cup of classic Japanese tea.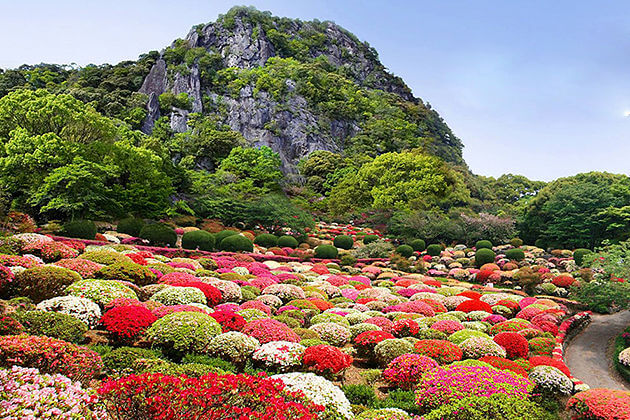 Hop on a drive back to Nagasaki taking a visit to the Peace Memorial Park. Right to the name, the park served as a memorial to remind about the bloody atomic bombing of Nagasaki on the 9th of August in 1945 that immediately purged thousands of people and moreover left heavy consequences for the later generations. In the center stands a simple black monolith marking the explosion point. Nearby is the museum displaying the horror of war and a hall for the memorial the lamentable victims.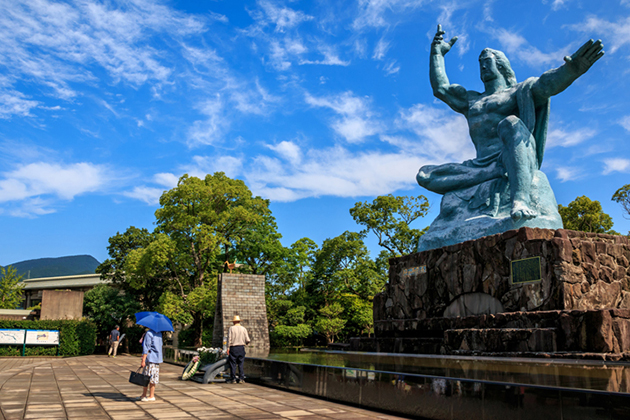 On the way back to Nagasaki Port, you can get an overview of spectacular Dejima – a man-made island to separate Portuguese residents from Japanese society. The trip ends when the driver drops you off the port for next Asia Shore Excursions.