Sun Yat-sen Memorial Hall, setting amidst the southern slope of Yuexiu Hill, was constructed between 1929 and 1931. It is built to commemorate Dr Sun Yat-sen, the forerunner of Chinese democratic revolution. He is regarded as one of the greatest men in China and is the honor to Guangzhou people and Chinese.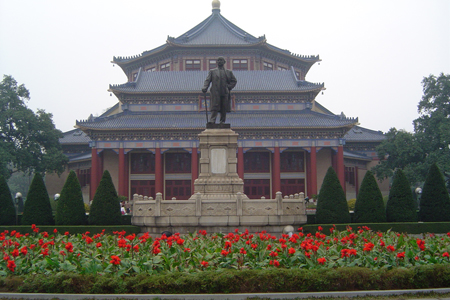 Thanks for reconstructing in 1988, the Hall looks brand new. It is a grand octagon structure of typical Chinese architecture, which spreads across 6 hectares. An unusual feature of this masterpiece is that it is erected without a pillar but has majestic outlooks and traditional interior designs. Inside the palace, tourists can discover the excellent display gallery showing pictures and letters of Sun Yat-sen. With the capacity of thousands of people, it is also the important place for conferences and performances. Upon reaching the Memorial Hall's door, tourists will see the imposing stature of Dr. Sun Yat-sen and behind it is the golden slab on which there are four Chinese characters of "Tian Xia Wei Gong" written by himself. Locals said that the great man standing there, witnesses the big steps of the City and his brilliant life is the best inspiration for Guangzhou people.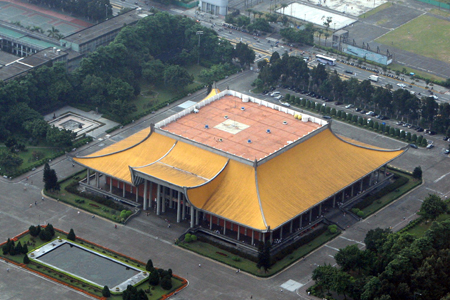 Get away from the hustle and bustle of modern hub, a visit to Sun Yat-sen Memorial Hall will refresh you and give you a deep insight into the life of this great man.