Ancestral Temple of Chen Family is also called Chen Jia Ci or Chen Clan Academy. This Academy was established by two Chinese-Americans who want to build an academy for Chen clan students. It was erected in 1890, just before the end of the Qing era, served the purpose of worshipping ancestor and a school. Today it serves as Guangdong Museum of Folk Arts and Crafts where tourists can appreciate the most intrinsic Guangdong architecture.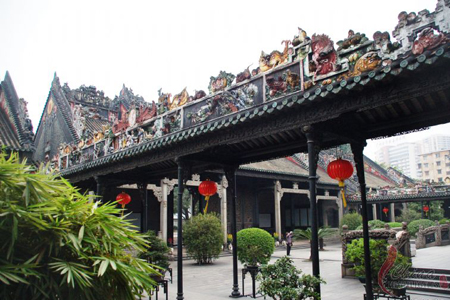 As a compound complex, the temple covers nine halls, six courtyards and nineteen buildings which are linked by corridors. In front of the main entrance, there is a pair of stone drum, measuring 2.55 meters (about 8.36 feet) in height. Tourist will also find the best colored drawing pictures of door-god in here. The traditional Chinese symmetrical style is the main concept of the temple. The most impressive attractions in Ancestral Temple of Chen family are various superb carvings extolling nature in variety form like wood, brick, pottery, stone, lime, .. They are the splendid examples of the art of carving in Guangdong Province. Another amazing character of the temple is 11 ceramic ridge cresting on the roof, resembling dragons.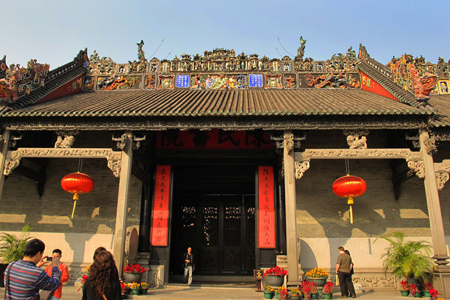 It is said that the construction of the temple was accordingly lavish.