Perched on the southwestern side of Dalian City, right next to the Xinghai Bay, Xinghai Park is an 800-meter long, bow-shaped bathing beach. There are many luxuriant trees and flowers on the landward side, on the other hand, the seashore boasts a golden smooth sand beach, slow streams, and moderate depths of water. An intrinsic feature of the Park is that black reefs scattering over the bay appear indistinctly as the leaping wave and cliffs above the sea at the edge of the park offer a panoramic view across the bay.
Not only being noted for its tranquility, the Xinghai Park features excellent facilities for swimming, bathing, diving or boating. Along with the scenic sceneries, visitors will be impressed with the architectural delights of the Qile Pavilion, Wanghai Pavilion and Yingchao Pavilion which are linked by a stone-paved path. The Xinghai Park is at its peak in summer, endless streams of tourists set foot on the Pavilions to get a feel for endless sea and enjoy the view of the Xinghai stone, moon rock.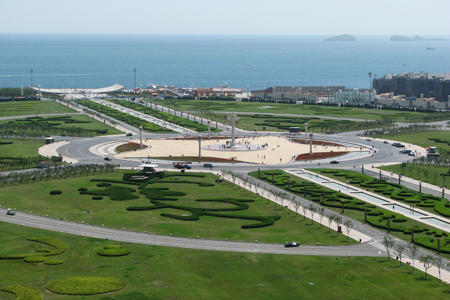 Another highlight of the Park is the Sun Asia Ocean World where tourists can explore underwater seascape appreciating service and marine life viewing service. Inside the Ocean World, the first floor is dedicating for colorful tropical fish exhibition hall, the rock pool, western restaurants, souvenir shops and other service facilities while the second cover a 118-meter-long submarine channel aquarium. There are more than 700 tails of fish with more than 200 species and the water capacity of the main pool is nearly 400 tons in the Aquarium. Absolutely, you will be amazed by thousands of marine creatures!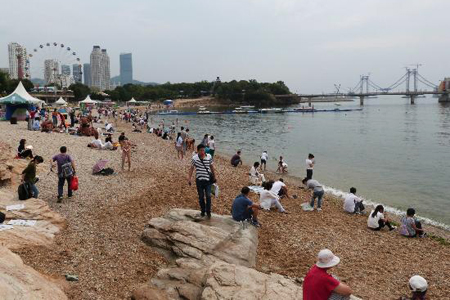 If you want to get a relaxing day with family and friends, then Xinghai Park would be one of the top choices during your excursion in Dalian.