Located at the southern part of Binhai Road, the Tiger Beach Ocean Park is the China's largest maritime amusement park with an area of 1.88 million square meters. Thanks to a coastline of more than 4,000 meters in length, the Ocean Park boasts a stunning beach vista, beautiful artificial attractions, covering China's largest coral museum, China's only polar aquarium, a 4D-theater and many other amusement facilities. Azure sky and crystal water, steep cliffs and unique rocks, all the natural beauty creates a spectacular coastal landscape.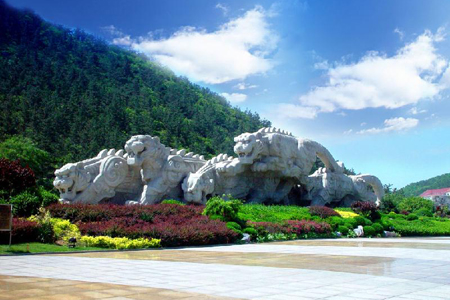 One of the most popular sites is the international-level Polar Marine Animals Aquarium. It is considered as the largest one in the world and here, tourists can find marine animals from all over the world, such as belugas, penguins, sea otters, polar bears and other rare species. Inside the Aquarium, there is a 2,000 seat performance hall where visitors enjoy the brilliant performance of animal stars. These interesting performances await to wow you every day! In addition, don't miss the chance to experience the freezing cold and the polar lights in the Aquarium and make friend with lovely polar bears.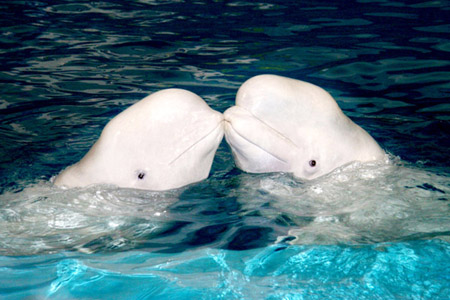 Highlights include Tigers Sculpture Square. Occupying an area of 15,700 square meters, the Tigers Sculpture Square boasts the largest animal sculpture in China—a rendering of six tigers. The sculpted tigers are 35.5 m in length and stands at 6.5 m tall, are likened to expressing their power as the King of Beast. With its beauty and florid architectural style, the Square has become the symbol of Tiger Beach Ocean Park.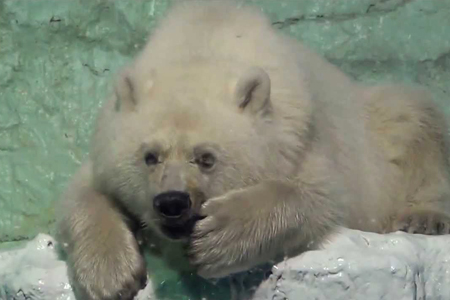 Coral Hall is another you shouldn't miss. It houses around 200 species of coral, tropical fish plus a shark aquarium including a huge whale shark. Or tourists can have a close look at 150 bird species in the China's largest Birdcage – Tiger Beach Aviary and other entertainment sites.