From the altitude of plane, Binhai Road looks like a dancing silk ribbon nestled between beautiful trees, colorful flowers and cliffs overlooking calm, blue sea. Offering a significant sightseeing route and relaxing air, the Coastal Road is one of the most attractive spots of Dalian. The road covers a total of 32 km, starts from Haizhiyun Square in the east and ends at Heishijiao in the west. Initially the Binhai Road was built as a combat barrier guarded by troops, then at the beginning of 80's, Deng Xiaoping visited Dalian and came up with the idea of turning this road into a tourist road.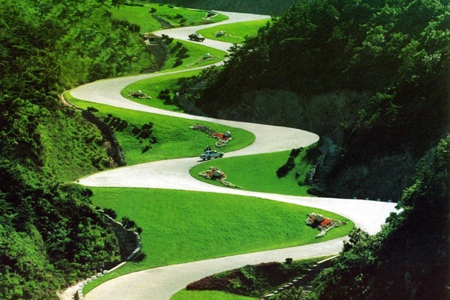 The road covers 12 major attractions in Dalian. Regarded as the shortest part of Binhai Road, the Western section is noted for Xinghai Square, Fu's estate park, powdery sand beach, white-cloud Mountain, great south pavilion. While the steepest part of this road is the Northern section with "Aura-Sea Square", "Eighteen Bends odd slop", "Rooftop sun rise" – that's why it is endowed "Northern Ocean Park". And the Eastern section of Binhai Road houses Mallet Island scenic area, stone cistern scenic area and Tiger Beach Ocean Park.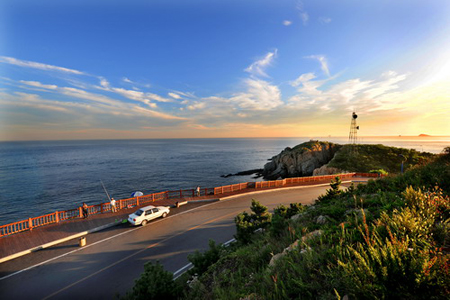 Appreciate the landside and seaside view or enjoy the fresh air coming from the sea, be indulged in misty water and green lush vegetation, tourists can combine all. By night, one can cruise Binhai Road and have a completely different landside view, one head to the vibrant life as "Binhai Strip". For those who love the romance, an evening stroll along the shoreline will delight you.
Binhai Road has already become a paradise for nature lovers and also a must-watch attraction for all the tourists visiting the Dalian.