Enjoy the Thailand local life on an included guided sightseeing tour with joining an excursion to Chachoengsao. There are several Buddhist temples and Chinese shrines. The temples here are decidedly different and at first sight, etches itself as so in your memory. Instead of the often-over-ornamented temples decked out in vivid reds, greens, blues, and gold, they have elegantly simple lines, with its both spire stretching heavenwards, and are uniform white marble with gold trimmings.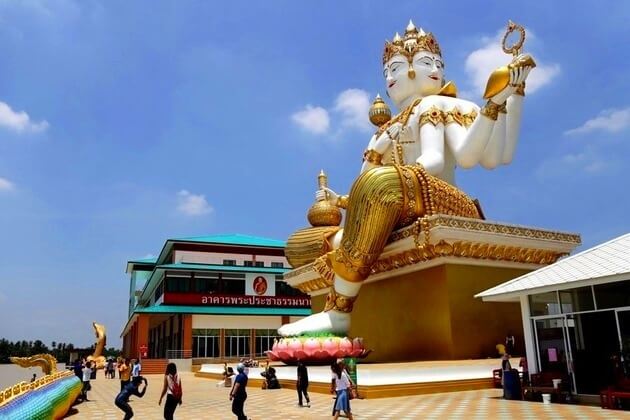 People from all over Thailand visit this temple to pray due to the miracles attributed to the image, such as recovery from illness and the cure of disease and is particularly well patronized by childless couples hoping to have children, while the other prays for financial success and wealth.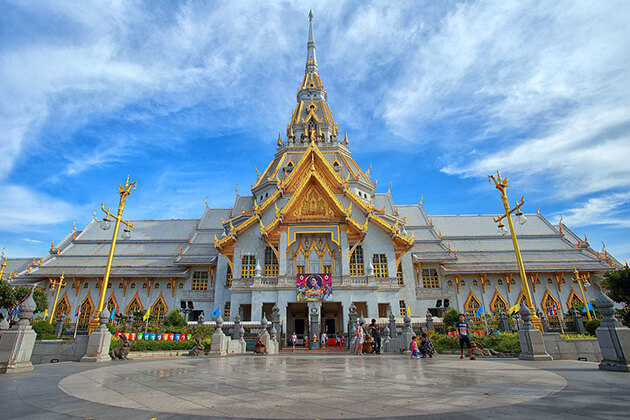 There is no lack of markets in Thailand and visiting one of them is always a great experience – a window opened directly onto the daily life of local people. Klong Suan – the market aged 100 years – is not only a showcase of different fresh food or a surreal floating market but also exactly a living museum. You might not yet encounter many overseas tourists, but you definitely can expect to meet a crowd of young Thais who enjoy driving out of town at the weekend to find some fun, food and nostalgic, cute stuff. Enjoy the best of this venerable market as it gets really packed in mid-morning, the place is several hundred meters long and packed with endless lines of tiny old-fashioned wooden shops, restaurants with their terraces above the water, even an old-fashioned barber – the type that you may not have seen for 30 years!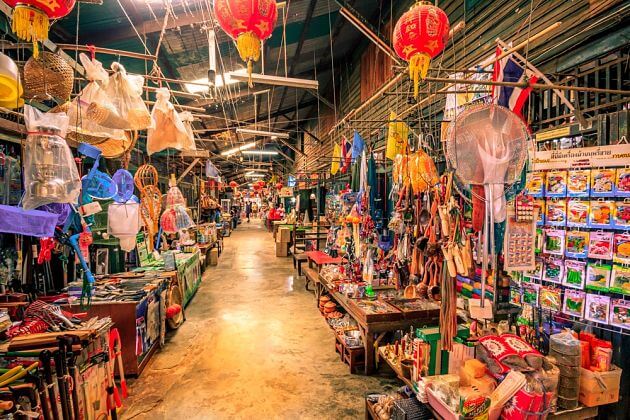 Then, you take a visit to Center of Faith which contains the Sacred Buddha image Phra Phuttha thon, or known as the Luang Pho Sothon. For centuries the true identity and value of the image were not known until by accident in the 1950s, the image was discovered that it is made of solid gold with more than three meters high, weighs some five and a half tons and is most likely some 700 to 800 years old. Before heading back to port, you enjoy a delicious lunch at a local restaurant with the colorful flavor of Thai cuisine. The driver drops you off the port for your next shore trips.