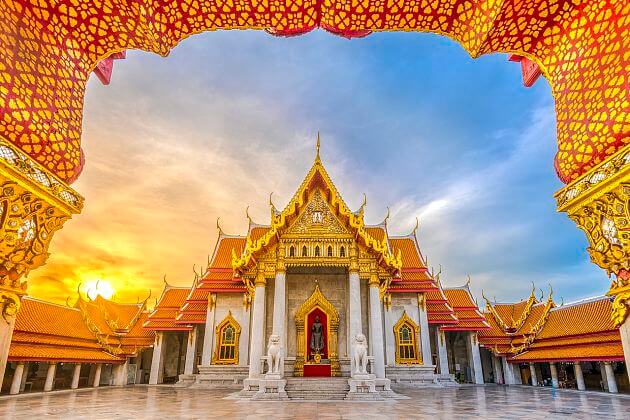 Meet your driver and guide at the port who will transfer you to Bangkok with a scenic 2-hour drive. The first place in this day trip is Golden Mount temple, or widely known as Wat Saket. Located in a low hill, the temple is charming with a sparkling golden chedi with 58 meters height. Standing on the top of the hill, enjoy the panoramic view overlooking the old part of the city.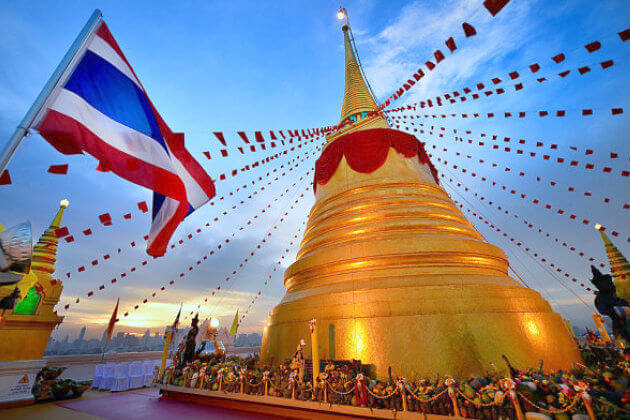 Next, proceed to Wat Suthat where is home to the famous red Giant Swing at the entrance. This temple is one of the oldest and most impressive temples in the capital of Thailand featuring a splendid chapel with sweeping roof, wonderful wall murals, and ornate hand-carved teakwood door panels. The Giant Swing stands out with interior architecture and attractive scarlet-red color.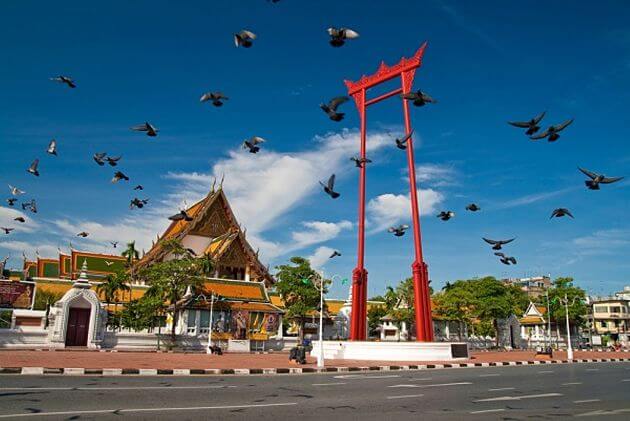 After having a Thai set lunch at a local restaurant, enjoy a panoramic drive through the old city and visit the Marble Temple of Wat Benchamabophit. The temple shines brightly as a featured example of the Bangkok architecture style with multi-tiered roofs and chofahs at the top end. Under sunlight, the temple marks an impressive appearance created by white marble and golden decorated windows.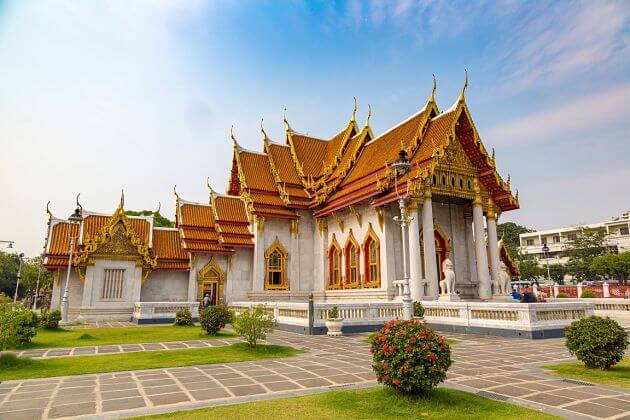 Continue on to visit the Jim Thompson House Museum. Famous for the elegant architecture which reveals Southeast Asian art and culture, the house exhibits many ancient artifacts and items. Finish the trip with a drive returns back to port.