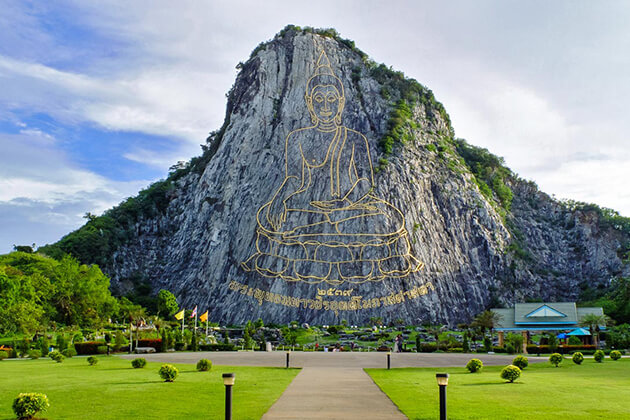 Upon picked up by local guide and driver, you will be transferred to the first place in this Bangkok shore excursion – the Wat Yansangwararam – a huge temple complex which celebrates the lives of two kings of Siam that comprises of many buildings, lush green lawns, and beautiful lakes. Several typical architectures from India, Switzerland, Japan, China, and Thailand are combined into one structure. Inside the main complex, you can find a replica footprint of the Buddha, and a large stupa that contains many relics from the Buddha, and also a couple of lakes – one is full of catfish waiting to be fed, and one covered by beautiful waterlilies. Surrounded by clean gardens, massive lakes, and several different architectural styles of buildings, Wat Yansangwararam is the perfect place to spend a day seeing the quieter side of Thailand.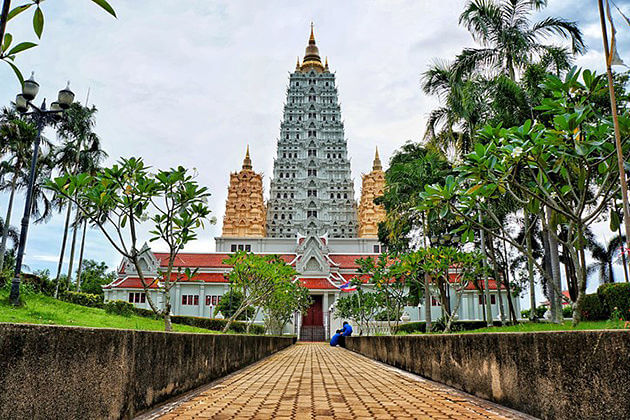 The next place is the famous city Pattaya which traditionally famous for nightlife with the sex industry, but that's not Pattaya is all about. You can view an ornately designed Chinese pavilion while heading to the next place – the Buddha Mountain Pattaya. The Buddha meditate in the posture of cross-legged, one hand put on the knee while the other is holding a lap, is carved into the northern surface of the mountain Khao Chi Chan.
To commemorate His Majesty the King of Thailand's golden jubilee, the 109-meter-tall and 70-meter-wide image was carved into the rock and then marked out in gold on the recommendation of the then Supreme Patriarch, who said it wasted the beautiful mountain if they have not made any special mark on that. The image was designed using computer software and then drawn onto the side of Khao Chi Chan using a laser, and then, with the drawing completed, gold was used to fill in the sculpture.
After that, rejuvenate with a tasty Thai lunch in a famous local restaurant. Enjoy the savory meal while relaxing and taking in charming rural scenes at Silver Lake Vineyard with the colorful flowers, Khao Chi Chan as a background, sunset at the lake together create a gorgeous picture. Take a cart ride to photo shooting spots while enjoying a delicious glass of grape juice and 2 drinks at the wine cellar. Then, sample Thai set lunch at the farm.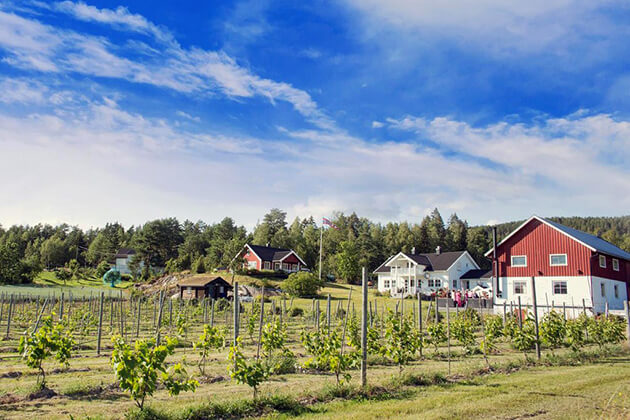 If time permits, visit the Gem factory to get a glimpse of how local artisans transform raw materials into valuable jewelry, accessories, and so on. The Bangkok trip ends with a scenic return to port for your next Asia Shore Excursions.