Also known as Olympic Green, the Olympic Sites have occupied a total area of 4.47 square miles, including the Forest Park, the Central Section, and the Southern Section. The Olympic Sites are used for the 2008 Olympics and its construction was accordingly lavish. The most outstanding masterpieces of Olympic Sites are the astonishing National Stadium and the fascinating National Aquatics Center.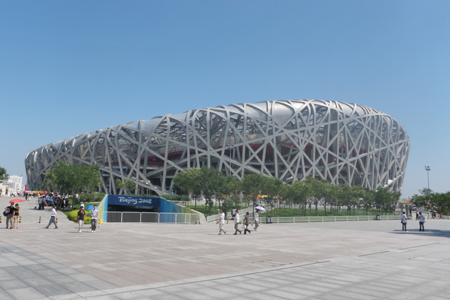 Common known as Bird's Nest, the National Stadium is designed as the main stadium of the 2008 Olympic and has opened as a popular tourist spot. The 90,000-seater Stadium is likened to a steel lattice, this unique design belongs to Swiss architects Jacques Herzog and Pierre de Meuron and Chinese architect Li Xinggang and the others. Bearing the meaning of a big nest embracing and nursing human beings, the National Stadium has become the symbol of Chinese development and makes an impact on the world's stage.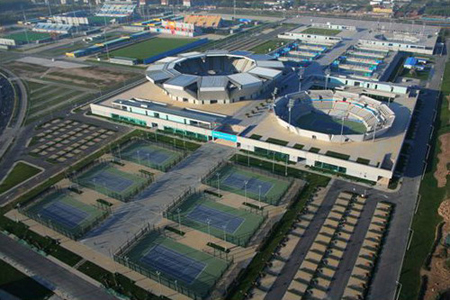 Situated to the west of the National Stadium, the National Aquatics Center has the nickname of "Water Cube" on account of its exterior huge blue bubble. Under the sunlight, the Center looks like a pearl in the water. It is said that the Aquatics Center becomes the first large-scale public project coated with the membrane, setting up a new world record for its monumental deployment.
With both majestic architectures, roaming around the Olympic Sites certainly captivate every one even the most discerning travelers.