Located in the Chongwen District – the southeastern part of modern-day Beijing and covering over 2 million square meters –even larger than the Forbidden City, Temple of Heaven is commonly considered as the high point of Ming architecture. During the Ming and Qing dynasties, it was dedicated to imperial offering to heaven and the Temple of Heaven is the only such site remaining today. Began in 1420 under the sovereignty of Emperor Yongle, enlarged and rebuilt during the reigns of Emperor Jiajing and Qianlong, the Temple is regarded as the meeting point of Heaven and Earth which tourist can see from the layout of the Temple – "a round heaven and a square earth". The most attractive sites of the Temple are the Hall of Prayer for Good Harvest, the Imperial Vault of Heaven and the Circular Mount Altar of Heaven.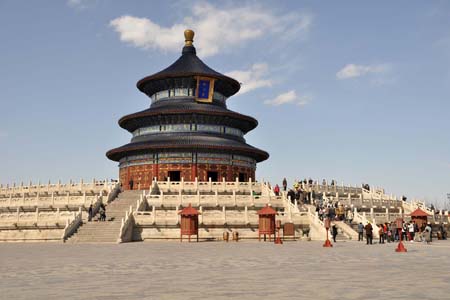 In imperial times, entering the magnificent temple was not allowed with the commoners, but today visitors can savor all day long with the scenic surroundings and the fascinating things of Chinese culture in the Temple. It is said that the best time to visit the Temple of Heaven is early morning when tourists can see lots of older people taking the tai chi lessons or youngster practicing energetic karate.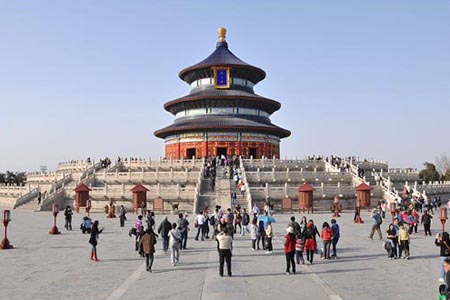 As a long-history country, China has the lure of unique culture for tourists and with the majestic architectural style, the profound worship and belief of Chinese, the Temple of Heaven is one of the should-not-to-be-missed sites in Beijing.