Every visitor to Beijing is irresistibly drawn to Tiananmen Square – the historic and spiritual heart of the city. The name "Tiananmen" in Chinese is made up of three words: heaven, peace and gate, means The Gate of Heavenly Peace. Covering more than forty hectares, Tiananmen Square is ranked as one of the world's largest public square, and the very heart of modern China. Tiananmen Square owes little to grand imperial designs and everything to Mao Zedon. Sandwiched between two grand gates: the Gate of Heavenly Peace (Tiananmen) to the north and the Front Gate (Qianmen) in the south, Tiananmen Square is where you can get lost at the significant edifices of Beijing.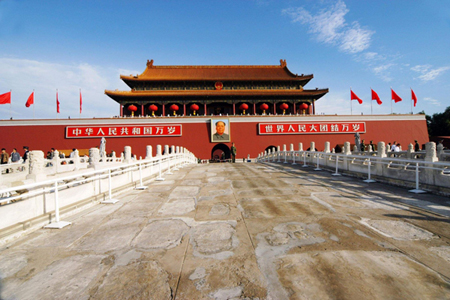 The imposing National Museum of China sits at the east side of the Square and is worth a quick visit, where tourists will step back in time and appreciate the long history and glorious culture of China from 1,700,000 years ago and the development of modern China.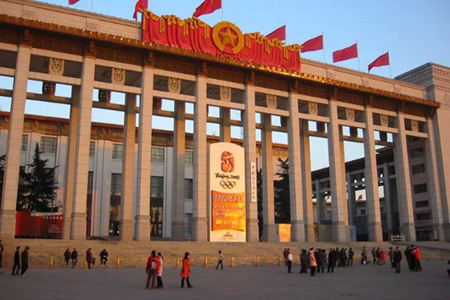 Heading clockwise around the square you'll find the Memorial Hall of Chairman Mao, which is home to our dear Chairman Mao's body. This Memorial Hall is always surrounded by fresh bouquets of blooming flowers.
Another important place for the tourist to visit is the Great Hall of People. Constructed in 1959, the Great Hall of People is a site of the China National People's Congress meeting and is devoted to holding political and diplomatic activities.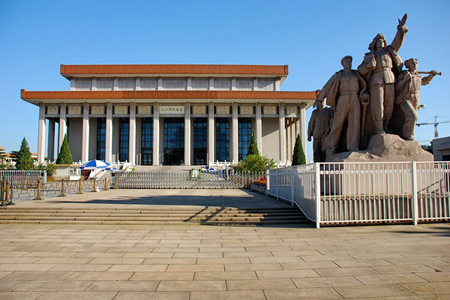 At the center of the Square is the granite Monument to the People's Heroes, which is erected in 1952. The beautiful and simple Monument is deemed the largest monument in China's history and it has become one of the iconic landmarks of Beijing City.
A trip at the Tiananmen Square is interesting as you are! Get a real buzz from exploring it at your own pace.