Mutianyu Great Wall is regarded as the longest fully-restored Great Wall section open to tourists. Situated in Huairou County, about 70 km north of central the Capital, connecting the JuYongGuan Pass in the west and GuBeiKou Gateway in the east, Mutianyu Great Wall stands as a monument to both the strength and weakness of the Chinese Ming Dynasty (1368-1627).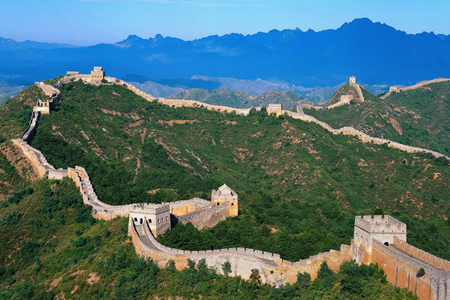 The construction of the Mutian Great Wall started in Northern Qi Dynasty (550 – 557), however, Tan Lun and Qi Jiguang – two famous patriotic generals, rebuilt it in order to reinforce its defensive potential. It became the northern protective screen, guarding the capital and imperial mausoleums for generations. Stretching 1,4 miles across towering mountains and lofty ridges, Mutianyu Great Wall is built mainly with granite. The unique structure with 7-8 meters high and 4-5 meters wide at the top and 22 watchtowers distributed throughout the Wall make this section become almost indestructible. Another intrinsic feature of Mutianyu Great Wall is that both the inner and outer parapets of the wall are crenellated with merlons.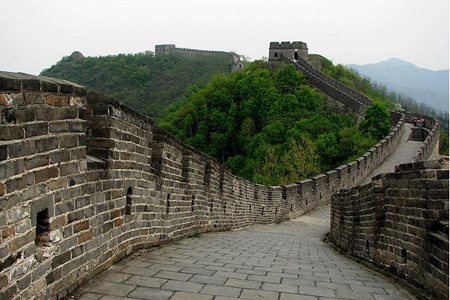 Only slightly farther from central Beijing than Badaling, the Mutianyu Great Wall is more magnificent with the breathtaking scenery and sweeping vistas. Tourists will relish in scenic walks or fascinating cable trip. Even its landscape there is beautiful all the year but autumn spring is the best time to visit Mutianyu Great Wall, in which the climate is mild and not too hot.