Established in 1999, Dam Sen Water Park covers a total land area of 50 ha on the corner of Lac Long Quan and Hoa Binh Street. It is always a perfect destination for people in Ho Chi Minh city shore excursions from Phu My port to escape from the fierce heat every year.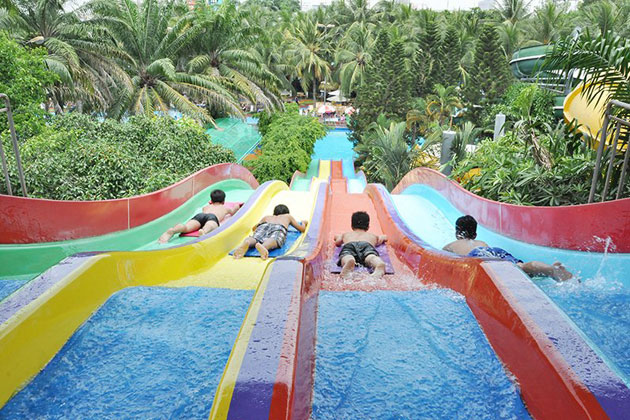 With temperatures reaching more than 30° C each month, Dam Sen Water Park is the optimal choice for most families in the city to cool down. For a rollicking day out for kids of all ages, this park has a variety of slides and pools (one with a wave machine), a zip-line, and a lazy river ride. Beautifully landscaped gardens and a wide variety of slides make this a popular destination for both locals and tourists, and adults and children as well. Aquatic games and activities are much available here for all kinds of visitors. Water fountains, water puppet, water games, truly unique water slide experiences (including the amazing "Space Bowl"), etc. attract thousands of turns of guests. On weekdays there are usually no lines for the rides. There are also several food kiosks within the park serving people.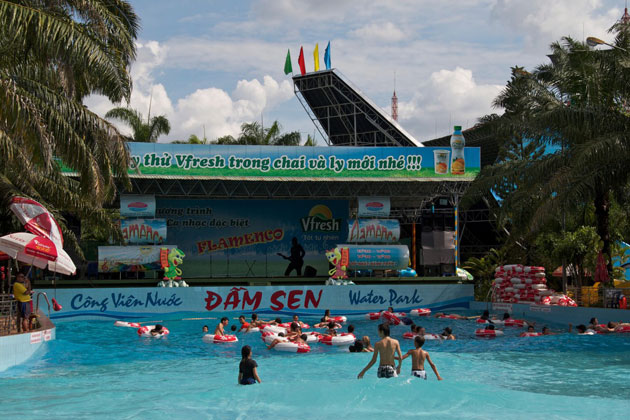 If you're are a fan of adventurous challenges, this is where Dam Sen really shines. Home to several slides that may confuse anyone before going down, it is perfect for water park adrenalin junkies. Try the Boomerang, where you climb into a raft with two friends and drop down a nearly 45-degree boomerang shaped slide, or the Kamikaze, a 19 meter-tall slide that brings you to speeds so fast you can't keep your eyes open. It is worth noting that children have to be taller than 1.4 meters to go on the large slides but there's a range of medium slides for smaller kids and a toddler play area. It can be said that whether you prefer to drift along lazily or be propelled from dizzying heights, Dam Sen Water Park has something to satisfy your Ho Chi Minh City shore excursions starting from Phu My port.