Busan modern history museum erected in 1929 over the period of Korea under Japanese occupation was opened in 1978. The museum has taken on a leading role in preserving traditional culture in Busan by acquiring a wealth of relics from strong excavation efforts, generous donations and purchases, and meticulous research.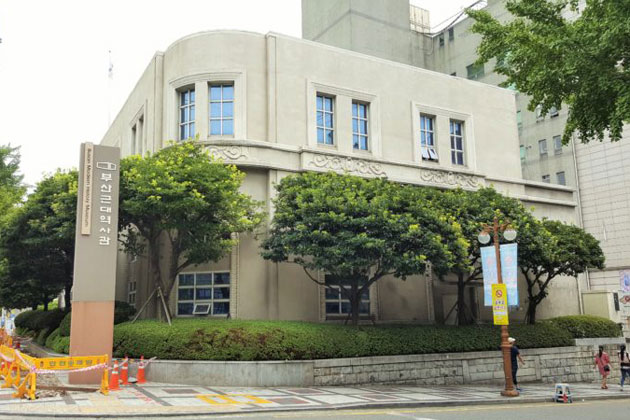 It was remodeled in 2002 with seven regular exhibition rooms. They spread over three floors in addition to the Kiln Exhibition Hall, and the Outdoor Exhibition Hall.The wide array of relics ranges from the Prehistoric Age to the modern period. The Outdoor Exhibition Hall is home to precious pagodas, Buddhist statues, and monuments. There are over 6,000 items from excavations in Busan and the Gyeongnam area in addition to items that have been purchased, donated, and collected. Those relics reveal the important historical and cultural heritage of Busan.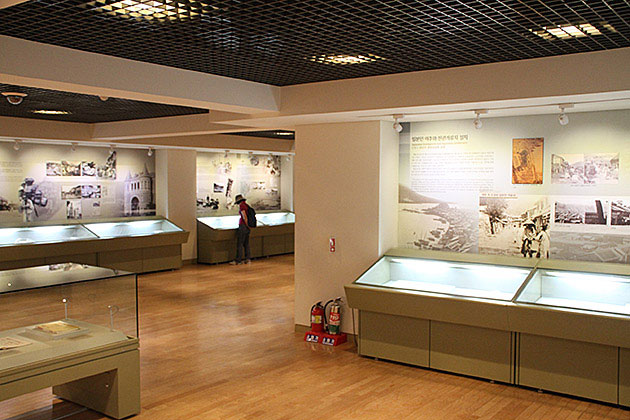 Exhibition Hall 1 features Paleolithic Period, Neolithic Period, Bronze Age, Samhan/Three Kingdoms Room, Unified Silla Room, Goryeo Room; Exhibition Hall 2 consists of Korea-Japan Relationship Room, Modern Room, Contemporary Room, Living & Culture Room, Busan Folk Room; Outdoor Exhibition Hall displays about 40 stone monuments and statues; Cultural Experience Hall includes tea ceremony, traditional costume experience, rubbing experience, puzzles; Donation Center displays items donated to the museum; History Experience Room is a place for visitors to experience history through touching relics, printing a rubbed copy, erecting stone pagoda and wooden brackets, and trying folk crafts.
The museum reveals the story of Busan City from the 19th century. There are five exhibitions displayed at the museum: Busan After 1876 Opening of Port, Exploitation of Busan by Japan, Busan A Modern City, The Oriental Development Company, Korea – U.S. relationship.