Situated in in Saha-gu, Busan, the Nakdong River Eco Center was erected with a view to preserving the Nakdong Estuary and demonstrating the possibility for harmonious co-existence between people and nature. It offers various information related with wetland, estuary and conducts related studies.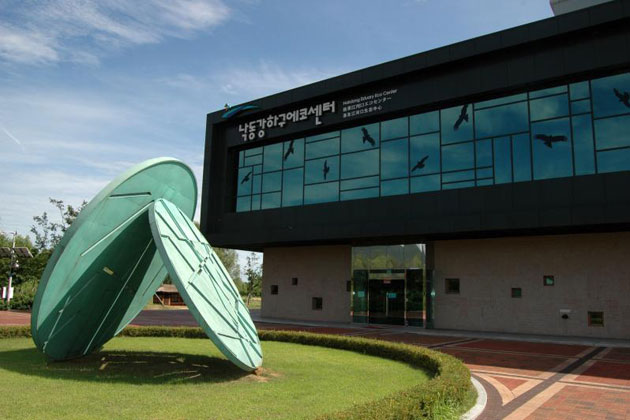 The center covers a surface of 4,075 m2 consisting of three floors with the first floor is home to an information office, a maintenance office, an educational room, a volunteers' room, etc. The second floor houses exhibition rooms, an experience zone, a small library, and an observatory. Audio-visual rooms are located on the third floor. It is the perfect destination to see exhibitions and learn about and experience ecology.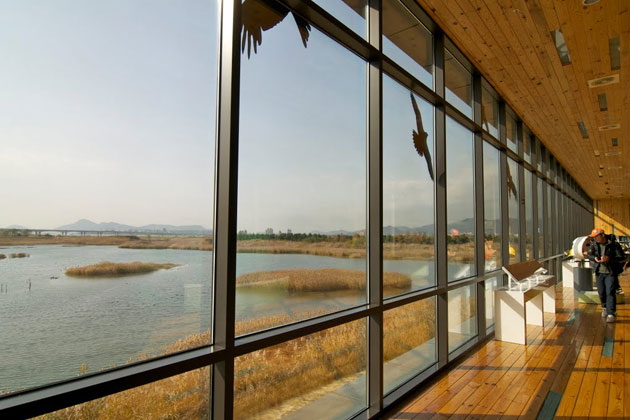 The center provides an enormous variety of programs in permanent and temporary exhibition spaces with a presentation of the past, the present and the future of the Nakdong River; a research center; an out-door ecological observatory; a museum and a children's playground. Thanks to this, visitors may explore the estuary, observe plants and insects, walk around tidal flats and reed beds, and make wooden sculptures. In addition, visitors can observe birds and compare the eggs and beaks of various birds. It's a place where man and nature have come together for the preservation of Eulsukdo Migratory Bird Park, a place whose ecology has now recovered and is being managed in a sustainable way, providing local residents, students and general public with space for exhibitions, education and eco-learning.