Situated about 1.5 km from the center of Da Nang and 24 km to the north of Hoi An, My Khe Beach was chosen as one of the most attractive beaches on the planet by Forbes. It is 9 km in length with an average width between 50m and 70m. Looking from above, it looks like a blue-colored stretch to the horizon with smooth sand and a slight slope.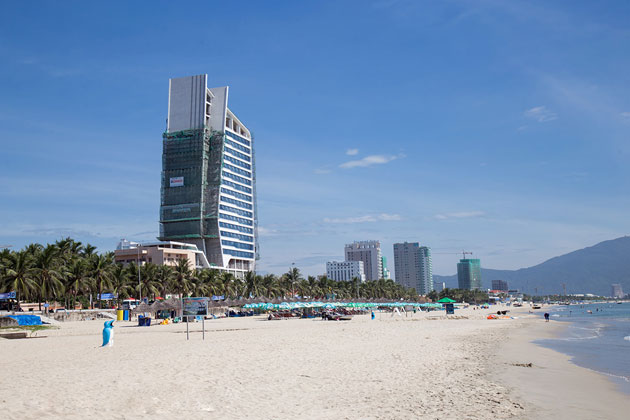 Meeting the criteria related to traffic convenience, tourists' safety, ideal sunlight and waves, luxurious resorts, international standard villas, etc, My Khe Beach is now convenient for developing kinds of services such as fishing, water-skiing, diving, yatch race, etc. Seawater in My Khe is cool with a little wave so visitors can bath all year round, especially in summer from May to August. The lack of large waves, less than average pollution, and an annual mean temperature of around 25oC, makes it a safe place to swim for both adults and children. It is also a magnet for sun seekers and those who are interested in the natural environment as it boasts a collection of coral, coconut trees, palm trees, and creatures along bankside and undersea.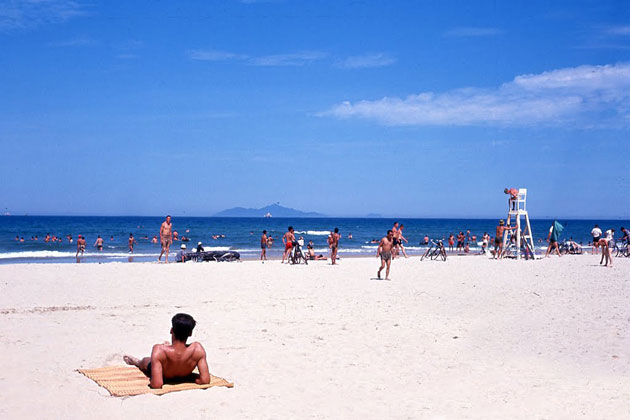 If you desire to escape all the trouble and tiredness behind and reward yourself in the cool water, visit My Khe Beach by Da Nang shore excursions during the normal working hours to enjoy the quiet atmosphere and marvel at the beautiful scene when the beach puts on a new color at the sunset. In addition, My Khe is well-known for wonderful hotels, pleasure-houses and various abundant services which create favorable conditions for tourists to relax on the seashores. There are 50 well-equipped and comfortable bedrooms and lots of services in My Khe hotel. Many luxurious seaside villas with over 100 rooms are available for families. Around the hotel area, there is an extensive range of seafood restaurants and stalls and a wealth of local vendors selling all kinds of foods and drinks. Most famous seafood restaurants in Da Nang are located along My Khe Beach. They have all the fresh seafood laid like in the market. You may purchase the raw one and select the cooking ways at reasonable prices. It is advisable to try coastal specialties including prawns, crabs, fish, and cuttlefish, etc.