Sitting at Nha Phu Lagoon, about 10 km from the center of Nha Trang, Monkey Island is a private island about 2km off the coast just north of the beach. It is a fantastic place to admire colorful coral and sea creatures, which are easy to access by scuba diving or snorkeling. The beach here always calm water, hence, it is the optimal choice for the children.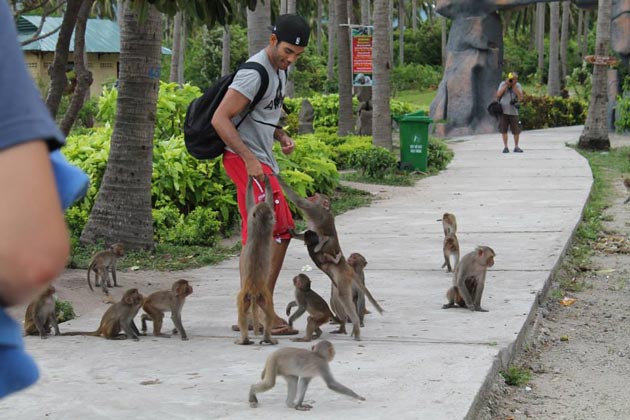 The island is not that big, nor does it have many of the standard services to offer tourists, but it has a wide range of joyful activities. There is a lovely beach with huts and chairs for guests, a simple water slide and some other toys out in the water. There are also some interesting gardens and a few shops. Apart from the beach huts and the speedway, you may walk to the Birds house, see the osteriches and, especially, discover the Monkey forest.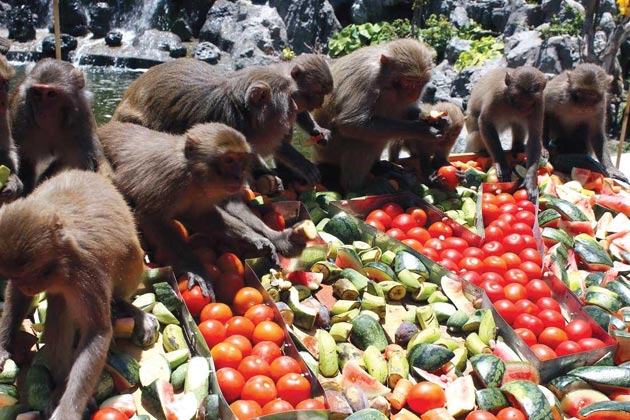 The island covers a total area of 33 hectares in which 1,500 monkeys live. Some monkeys follow you and grab food or fruit on your hands very fast. Tourists can see monkeys everywhere and even walk amongst them and offer corn to them. Take care if you have food or fruits in your hands, they will follow you and grab food or fruits from your hands very fast. There are also rabbits and salamanders on the island but the monkeys are the most popular attraction. Monkeys and dogs are participating in the circus with a clown. Everything on the island is free to use and visit except for the weirdly incongruous go-kart track that sits adjacent to the main monkey feeding area.