Due to the location surrounding Namdaemun (Great South Gate), Namdaemun Market is named after its nearby namesake. The market is renowned for its tremendous size and the incredible variety of goods it offers. It was erected from 1367 under the reign of Taejong; to date, it become one of the largest wholesale markets in Korea. The market covers around 10 acres filled with over 1,000 shops, stalls, retailers, street vendors, and several department stores nearby.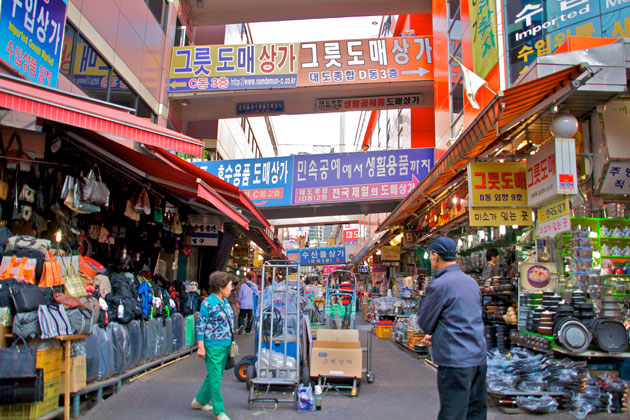 Namdaemun market purchases almost all items from clothing, food, handicrafts, accessories, toys, appliances to flowers. Therefore, it comes as no surprise that this market is always bustling all day long. Retailers from all over the country flock to the market at night and local consumers flock to the market during the day. Many tourists come here as well to experience the charm of a traditional Korean market. The market's success is largely due to its independent distribution system; it boasts one of the largest distribution structures in Korea. Although the shops are small, most of them produce the goods they offer themselves, allowing customers to purchase goods directly from the manufacturers at wholesale prices.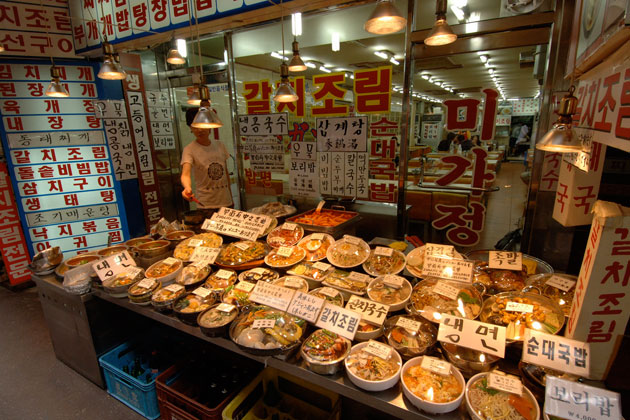 If you are a shopaholic, Namdaemun market is the perfect destination which provides lowest prices on all kinds of goods for both locals and international cruise passengers. If Korean cuisine and hanbok attire are of your interest, this market will bring you an enormous range of traditional Korean food with reasonable prices. In the meanwhile, you may find it easy to buy imported drugs, imported snacks and Halloween costume here, all of which are not expensive.