The National Folk Museum of Korea which is founded in 1993 inside Gyeongbokgung Palace (Seoul) is Korea's leading institution dedicated to presenting the folk history of Korea. It makes a substantial contribution towards providing an insight into the lifestyle and culture of Koreans.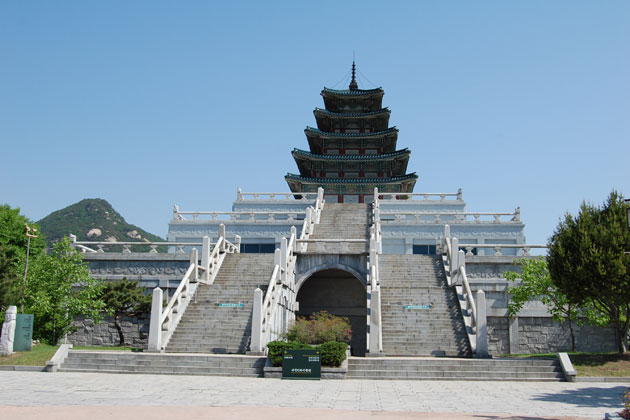 The museum is built based on the traditional Korean style comprising several stories with a pagoda on top. It offers various seminars, exhibitions, performance art, concerts and hands-on activities that create various educational and cultural opportunities to understand how Koreans lived during traditional times. The three main exhibition halls at the National Folk Museum cover different aspects of Korean life, as well as displaying a host of local costumes, musical instruments and festivals.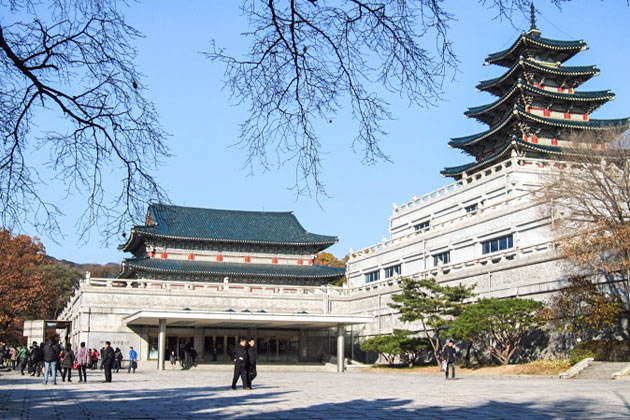 To be more specific, the Exhibition Hall I features the history of Koreans through cultural and historical exhibits of their daily lives. Visitors can learn about how technology and the spread of knowledge was used to evolve from the Paleolithic Age into the advanced country that it is today. The Exhibition Hall II depicts the Korean way of life including the daily agriculture lives such as how farmers prepared for each season and how they learned to use farming and harvesting tools, along with irrigation systems, to produce plentiful harvests that helped feed the country. The Exhibition Hall III portrays the life cycle of Koreans. This hall traces the life of an upper class citizens from birth to death, including birthdays, education, marriage, families, and careers. With over 4,000 historical artifacts that were used in the daily lives of ordinary Korean people, visitors may fully immerse in previous domestic and agricultural lifestyles, and learn about Korea's cultural beliefs.