Meet your local guide and driver at the Phuket port and start your Thailand trip with a sea cave exploring to discover the mysterious watery world of Phuket's sea caves. An open-air motorboat takes you to Phang Nga Bay National Park where you board 3-person Sea Explorer inflatable canoes, the only way to enter the caves and tunnels.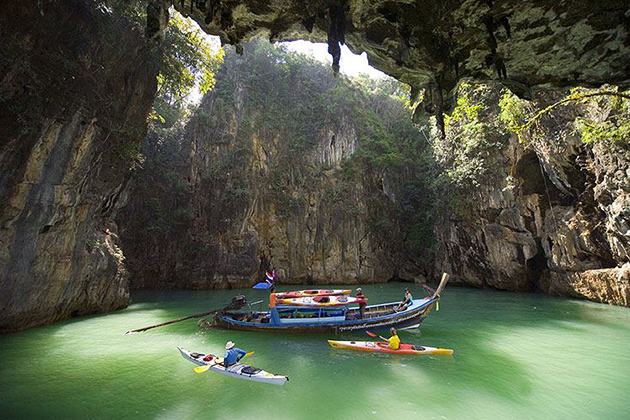 This exclusive experience allows you to travel a little-seen, mysterious world on specialized inflatable canoes, it literally felt like you were in Jurassic World! Some monkeys can jump into your boat, sitting like it is their place and, if you have any fruits, eating your food without any shame or fear.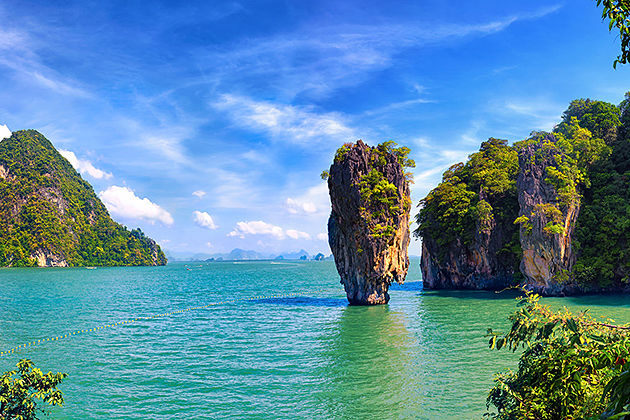 Exit the captivating darkness into a scenic lagoon for Thai-style lunch and fresh fruit before swimming in the bay. The meal is full of traditional Thai food with the particular favors of tom yum, coconut soup, cashew nuts and spicy curry. Then, relax by swimming in the fresh water of Phang Nga Bay.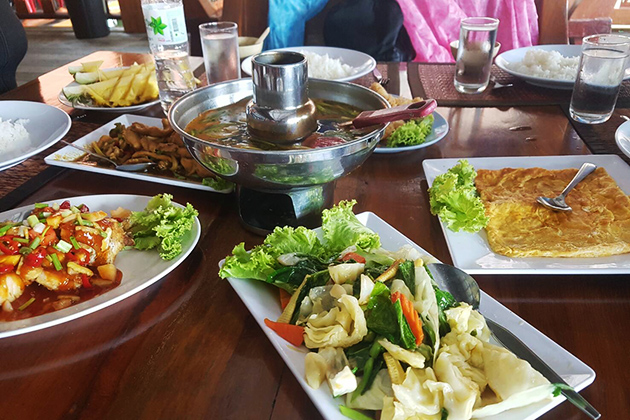 If time permits, take a visit to Cashew Nut Factory, the land of rows and rows of low racks displaying many types of snacks, titbits, crackers and candies with a wide assortment of flavors which were all pre-packed in attractive and hygienic containers and boxes.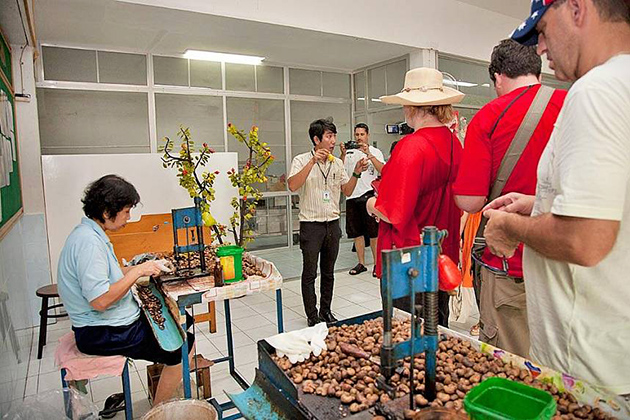 There are also a few racks of cashew nut products produced in a variety of combinations with other foodstuffs like sesame seeds and seaweed. Especially, you can sample the cashew juice which doesn't exist in any place in the whole world.
Your trip finishes by heading back to Phuket port for your next Asia Shore Excursions.